Air conditioning, cooling and M&R system for Mobis automotive

Fast security of ventilation and cooling of halls, technologies, fire ventilation and air conditioning of offices, cloakrooms and laboratories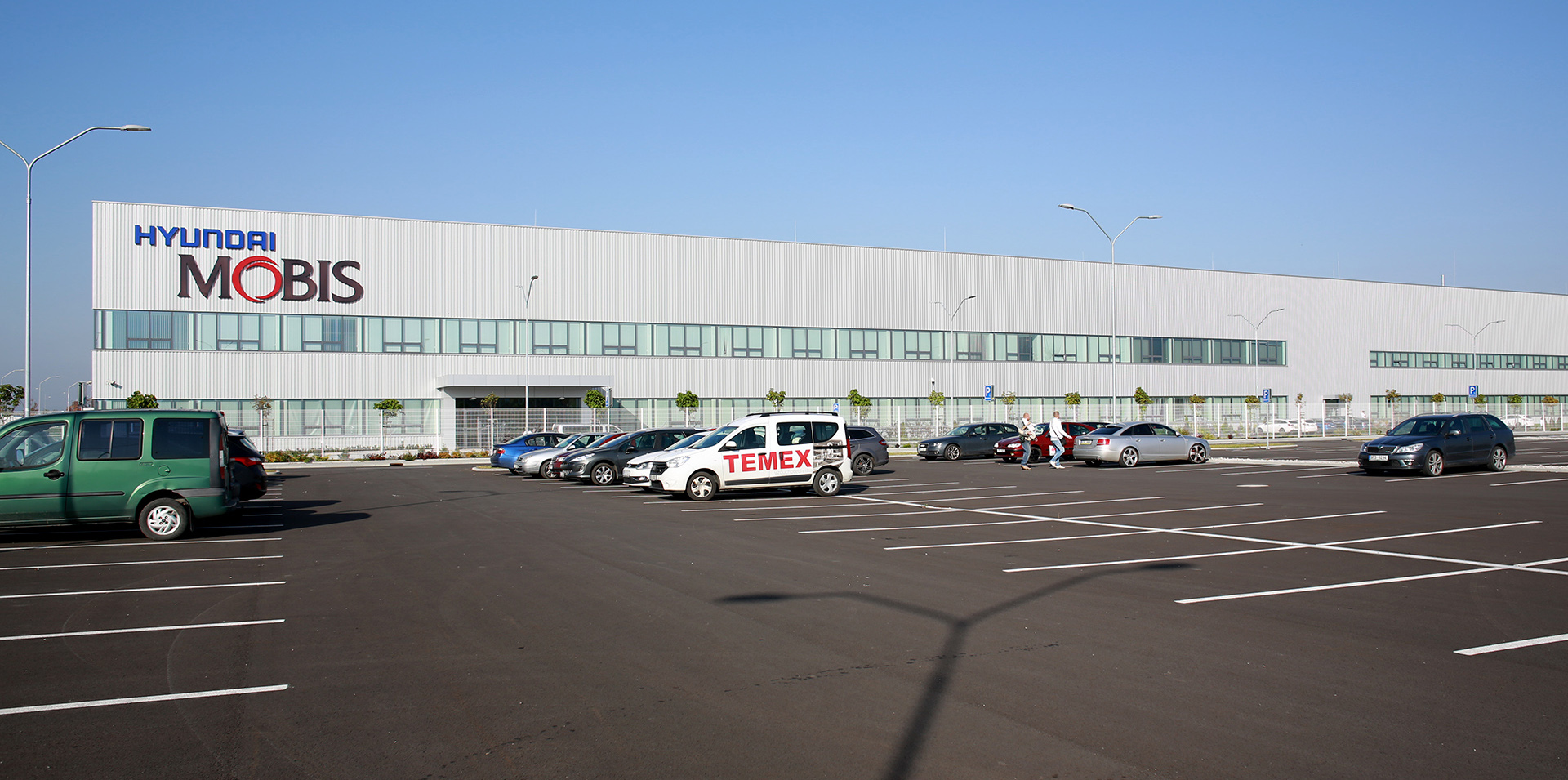 Basic parameters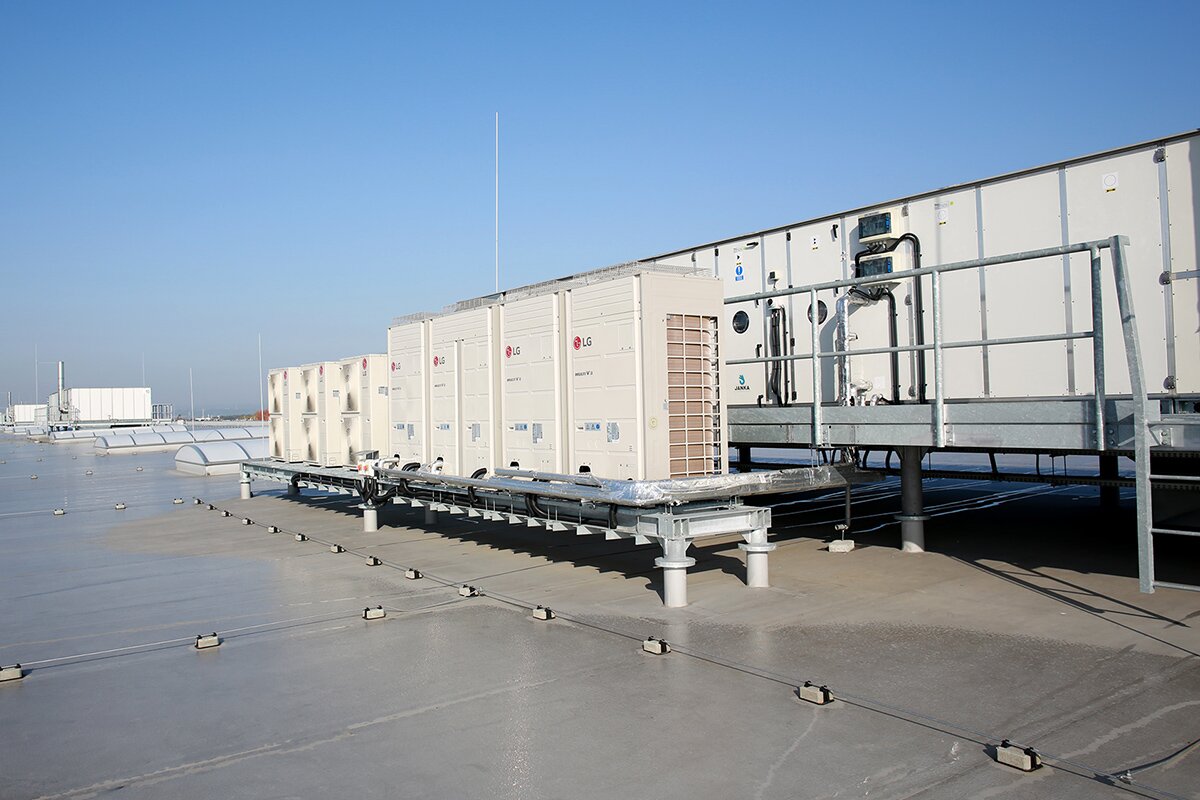 Location of units on the roof of the company hall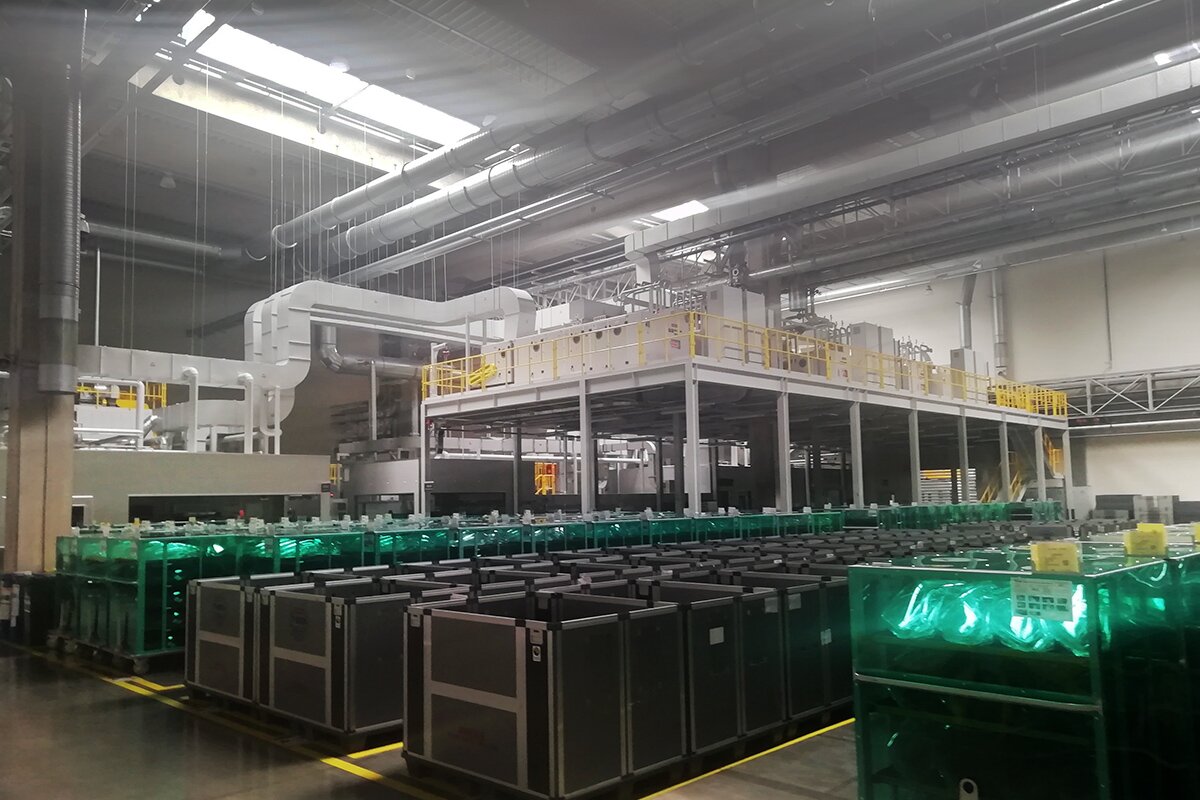 HVAC wiring inside the hall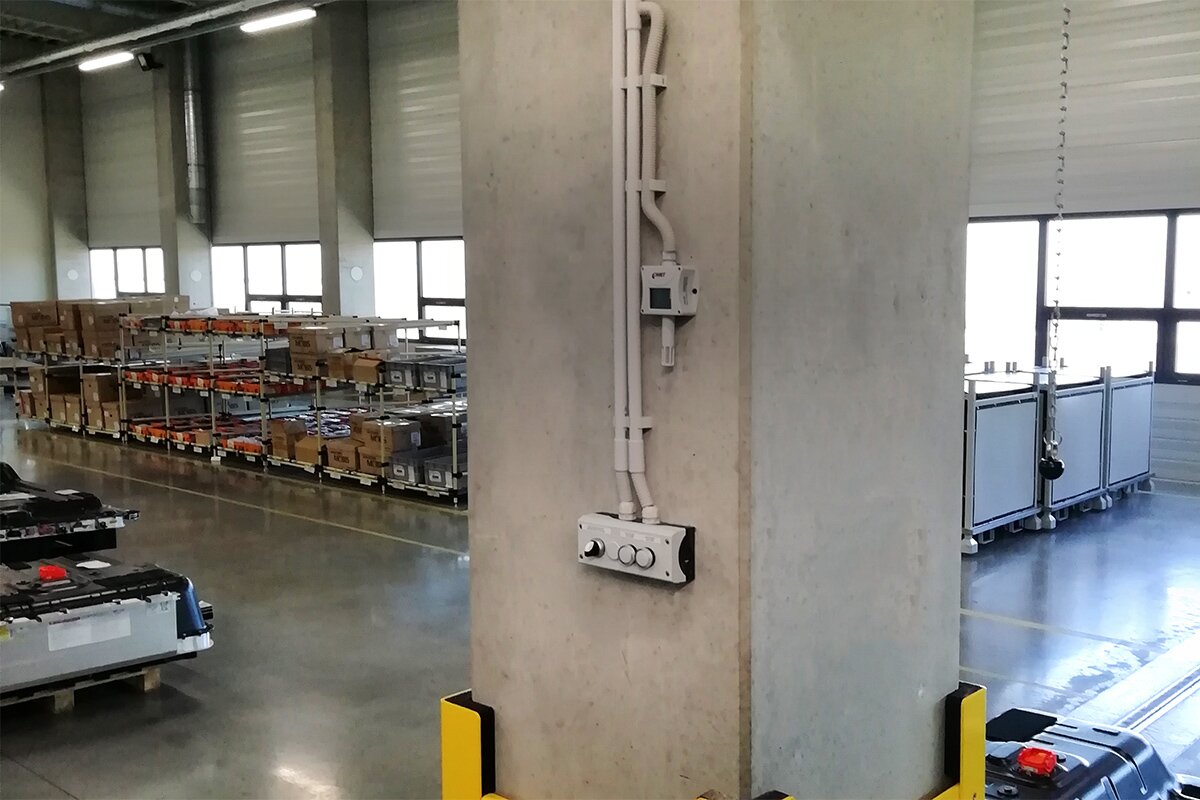 Installation of diagnostics and control
DELIVERY OF COMPLETE VENTILATION, AIR CONDITIONING AND INSTRUMENTATION SYSTEM
Name of contract:  Mobis automotive system
Term of delivery:    2016
SPECIFICATION:
Delivery of a complete system of heating, ventilation, air conditioning, and M&R for the new construction of the production premises of Mobis Automotive System in the Mošnov u Ostravy industrial zone. 
The contract included ventilation and cooling for the halls, technologies, fire ventilation and air conditioning for offices, changing rooms and laboratories.
BASIC CHARACTERISTICS:
42 HVAC units with a capacity of 20,000 m³/hr to 75,000 m³/hr were used for the individually ventilated production sections of the hall.
Each HVAC unit is equipped with autonomous M&R control, which is centralized for the visualization of remote control.
Siemens M&R components.
For cooling offices, 4 large VRV systems with a capacity of 25 kW to 85 kW Qch and several split and multi-split units were used.
All air conditioning units are centralized for visualization with a control option.
Industrial fan systems are used for fire ventilation.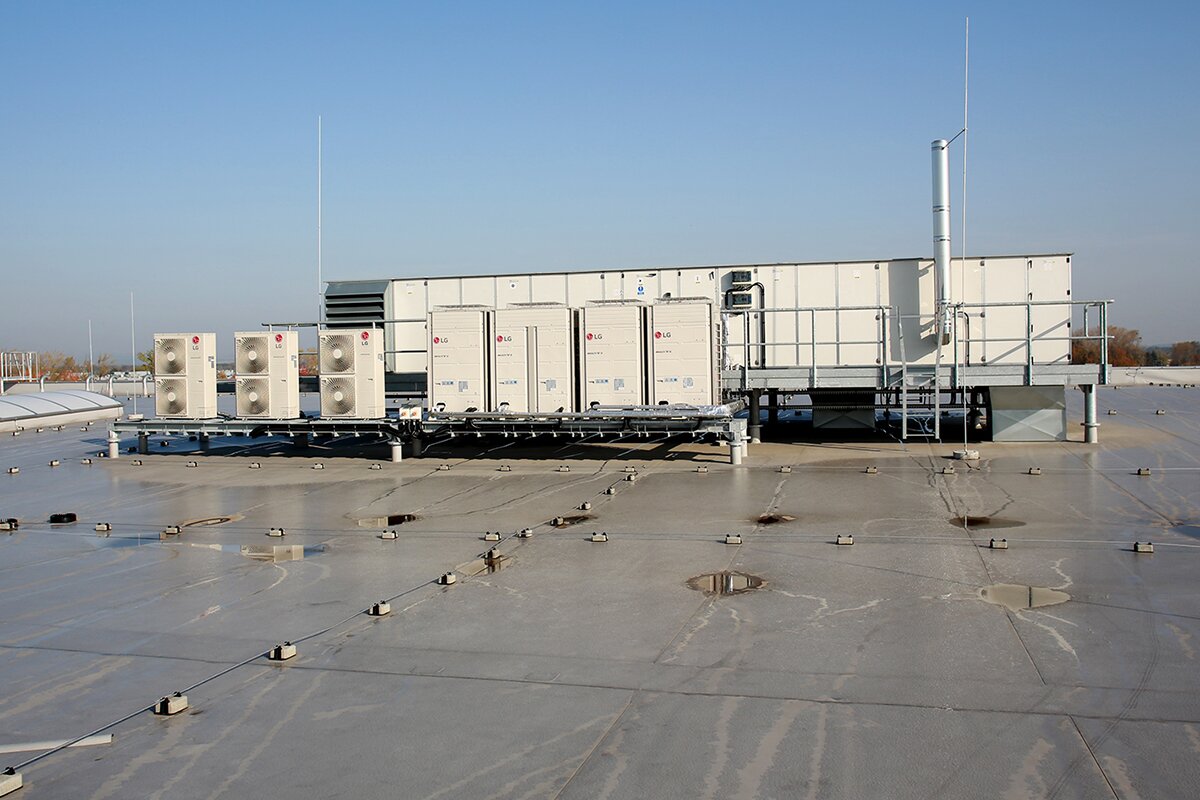 View of the HVAC unit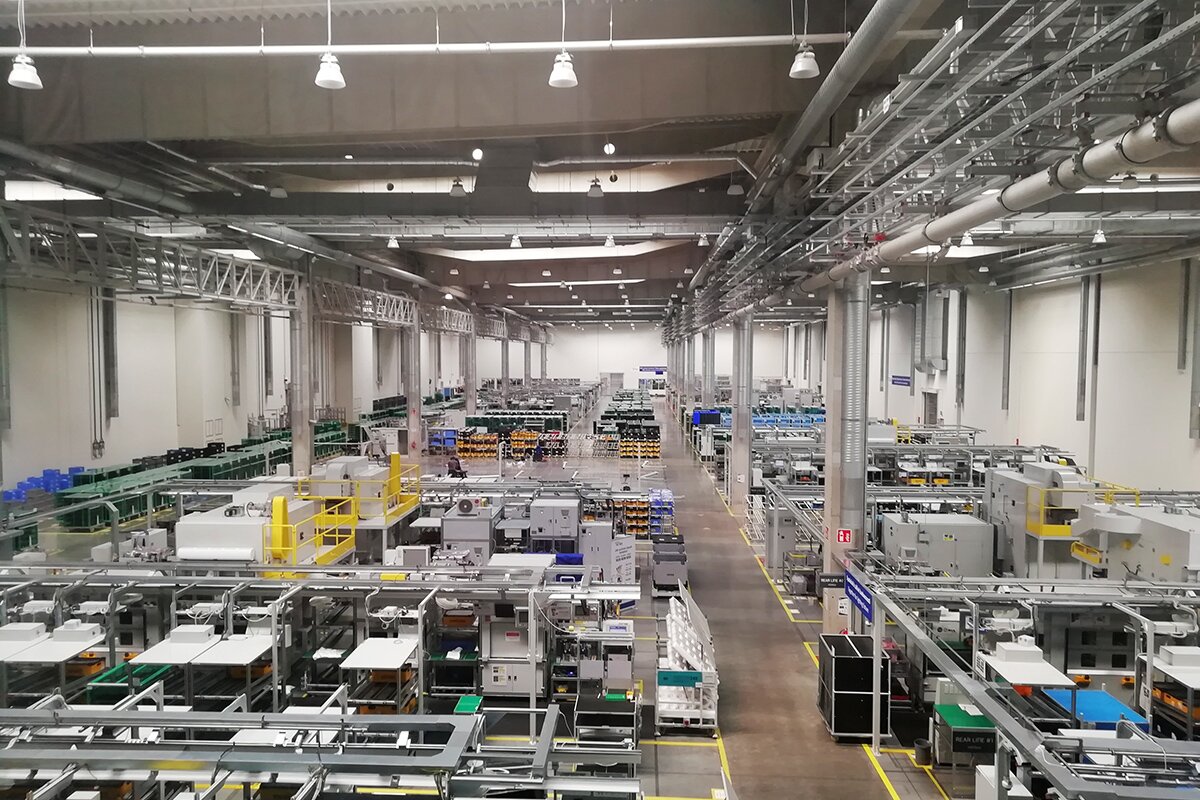 View of the interior of the hall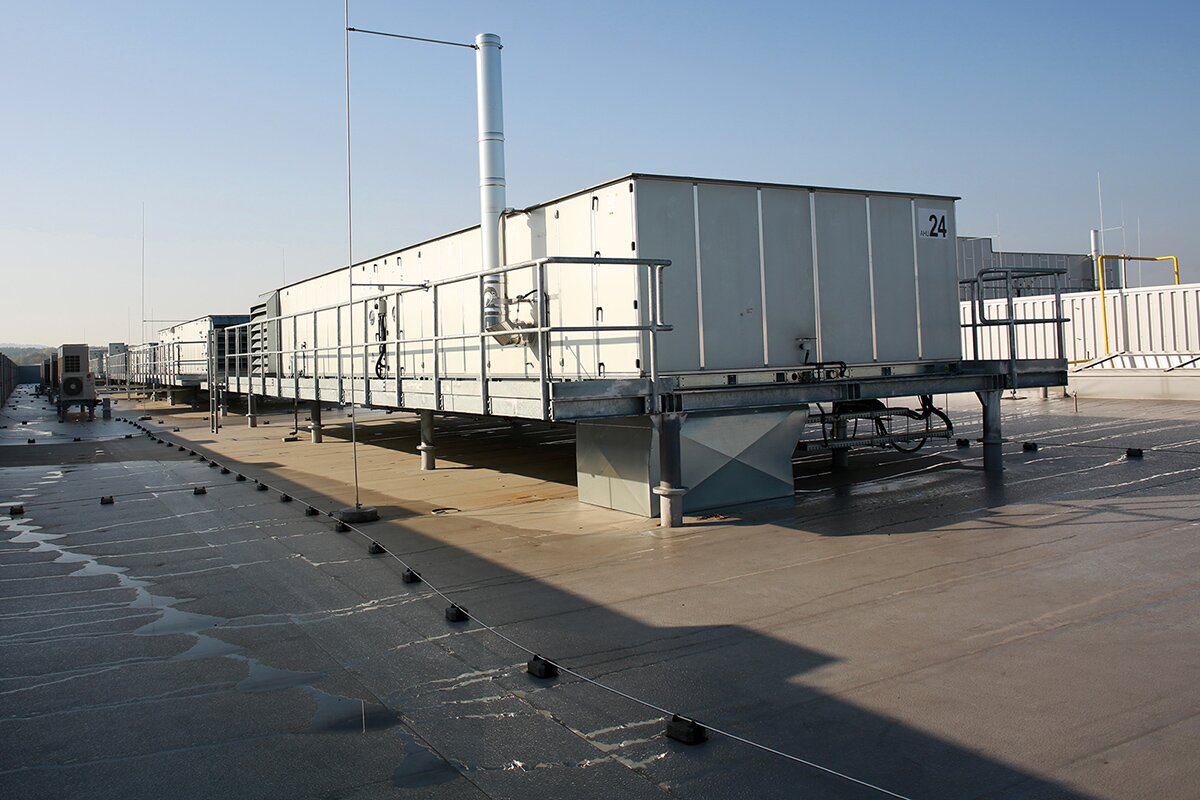 View of the HVAC unit