TEMEX crimping machine = firm and precise connection of plastic lids to the radiator core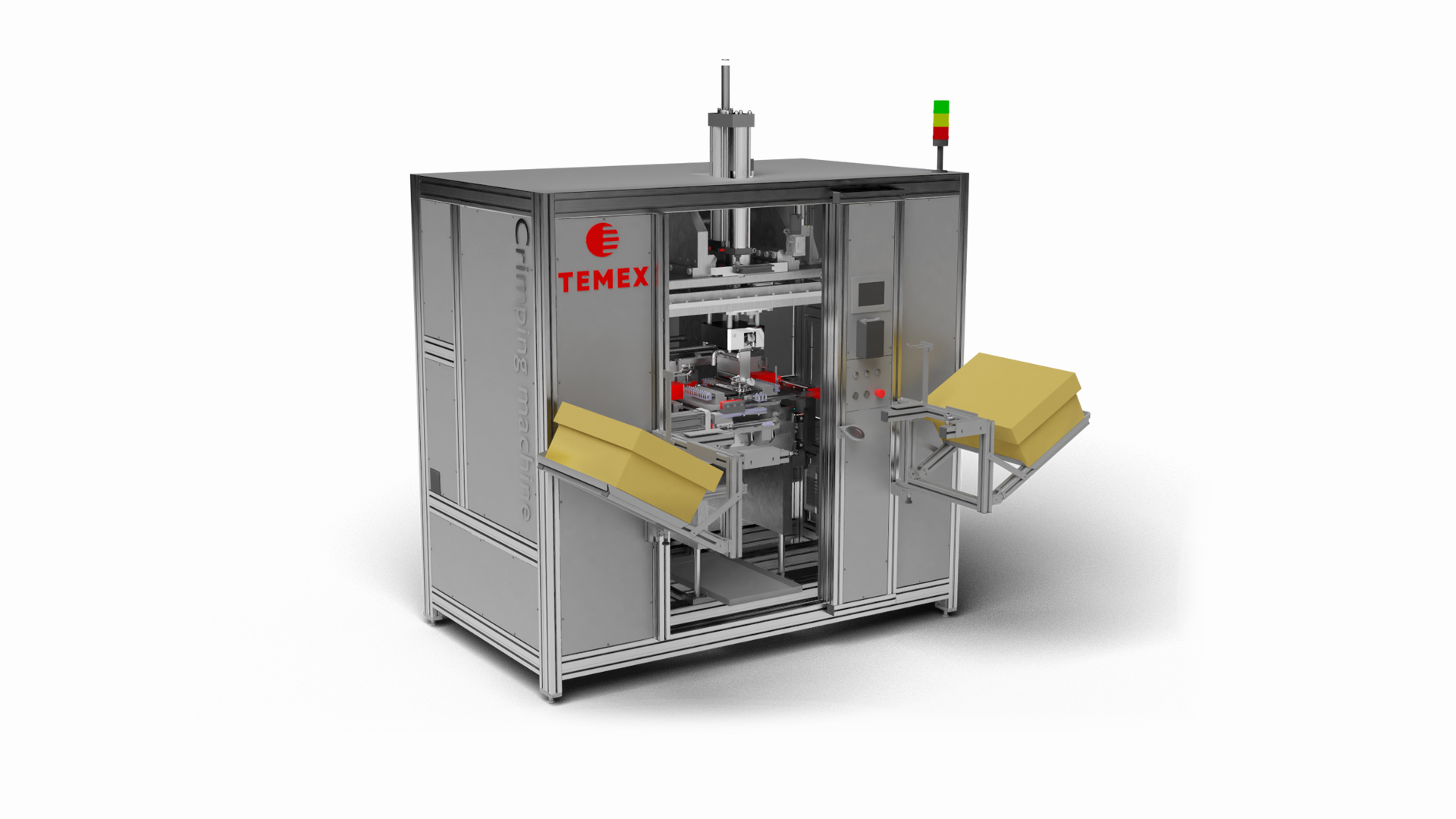 RADIATOR CRIMPING MACHINES – BASIC CHARACTERISTICS
Crimping machines are used to make a solid connection (crimping) of plastic lids with the radiator core.
TEMEX crimping machines are designed to enable the crimping of different types of radiators of the same concept using interchangeable tools.  
Each machine is always customized according to the customer's requirements.
Our crimping machines are used worldwide to assemble radiators for almost all major automotive brands such as VW, AMG, TESLA, BMW, HONDA, VOLVO, FIAT, FORD and others.
The machine works as a stand-alone workstation and can be easily integrated into existing production flow.
CRIMPING MACHINE TYPES:
• Finger style crimpers – suitable for all types of coolers, most commonly used for CAC and iCAC radiators.
• Plate style crimpers – suitable for all types of radiators, most common for LTR and RAD radiators.
RADIATOR CRIMPING MACHINES - PRODUCTION PROCESS CONTROL
All crimping machines have various types of control mechanisms to prevent the creation of non-conforming products due to a poorly executed crimping process.
By default, the type and orientation of the inserted lid in the machine is checked by means of a camera sensor, e.g. Keyence.
Depending on the type of tool, the orientation of the radiator core, the color or the presence of a lug is then checked (again e.g. with a Keyence camera sensor or Keyence LR-W or LR-Z sensors).
Key benefits
Minimization of scrap down to 0%
Shortening production cycle time
Elimination of manual operator input into the crimping process and the creation of NOK units
Modularity of the equipment and the possibility of assembling multiple coolers of the same type on one machine
Individual adaptation to the client's requirements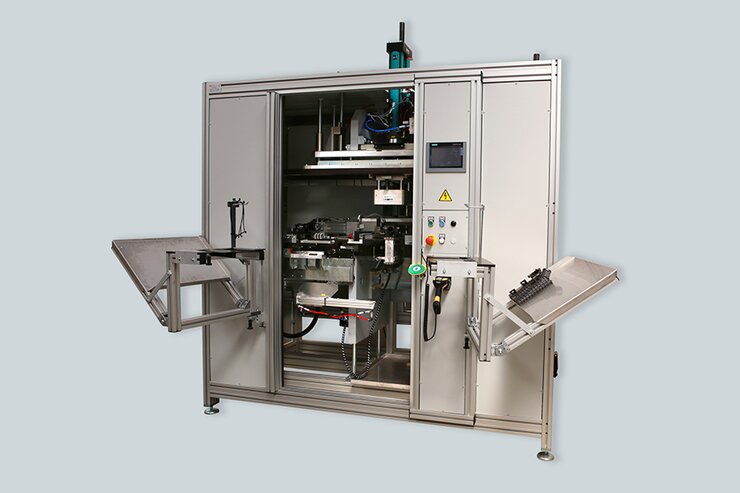 Finger style crimpers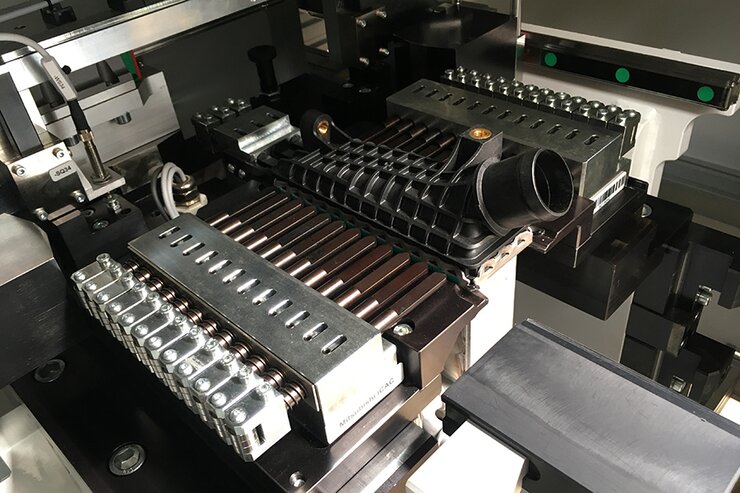 Finger style crimpers – detail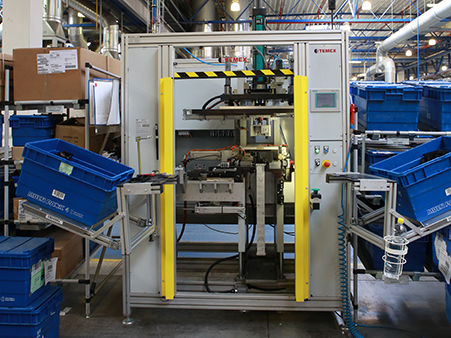 Finger style crimpers in the manufacturing process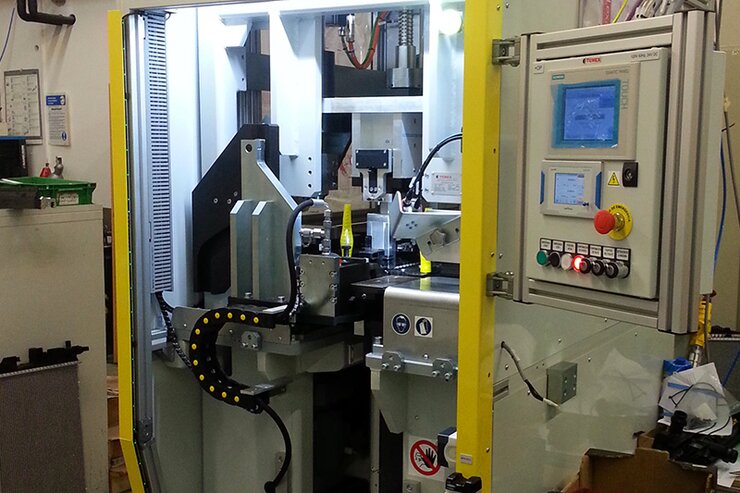 Plate style crimpers in the manufacturing process
Plate style crimpers (detail)