Automation of control processes – efficient control of the product at the various stages of the production process = investment with a quick return.
CAMERA CONTROL SYSTEMS
TEMEX designs and installs applications using camera technology. Newly developed machines and lines, as well as existing equipment, can be equipped with camera systems and thus increase their technical level, usability and productivity.
What tasks do surveillance camera systems handle?
•    Checking the surface of the material, the shape and curvature.
•    Checking the completeness of the products during production, the correct position of the parts and overall faultless assembly.
•    Very accurate measurement of dimensions (height, width, depth, diameter, internal dimensions, etc.).
•    Checking the application of heat-conducting paste, glue and similar materials.
•    Checking color, detecting transparent layers of paint on transparent material (e.g. car headlights).
•    Checking the description, optical character recognition (OCR).
•    Bar/QR code reading and tracking them in the production process.
What else can they do?
•    Collecting and evaluating information for guiding and controlling robots.
•    Monitoring the amount and dosage of input material.
•    Navigating robotic systems in 3D based on image information.
•    Locating, analyzing, and inspecting and measuring objects in 3D.
•    And many other tasks.
What do visual inspection systems ensure for you?
•    Early detection of defective (NOK) pieces in individual stages of production.
•    Faster quality control with a disproportionately lower error rate than the human eye.
•    Possibility to install the system in demanding working conditions.
•    Check for defects that are not recognizable to the human eye.

Camera systems are mainly used for non-contact measurement and quality control in production. The benefits of using cameras can be summarized in the following points:
Increasing production capacityCapturing and evaluating an image usually takes milliseconds and so helps maintain a high tempo of the production line. In cooperation with the operator, it saves time for the operator to perform non-automated tasks.
Cost reduction
The initial investment in CCTV is usually high, but according to user experience, the costs will be recouped within a few months. The camera system is able to work in 24/7/365 mode.
Maintaining high qualityIf the quality of a product is evaluated by operators, it may happen that different people evaluate the same piece differently. With correctly set limits, the camera system is able to evaluate each piece correctly even after a long time.
Production monitoring
Machine vision is a natural part of the principles of Industry 4.0. Advanced systems allow not only image evaluation, but also product monitoring and the sending of statistical data to a master system.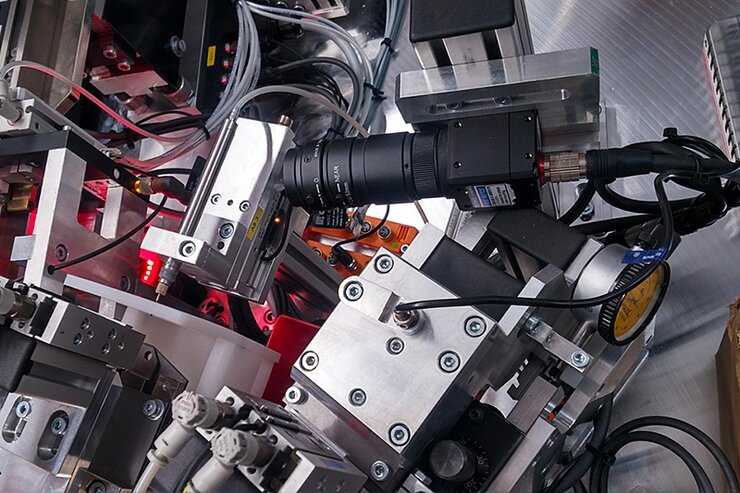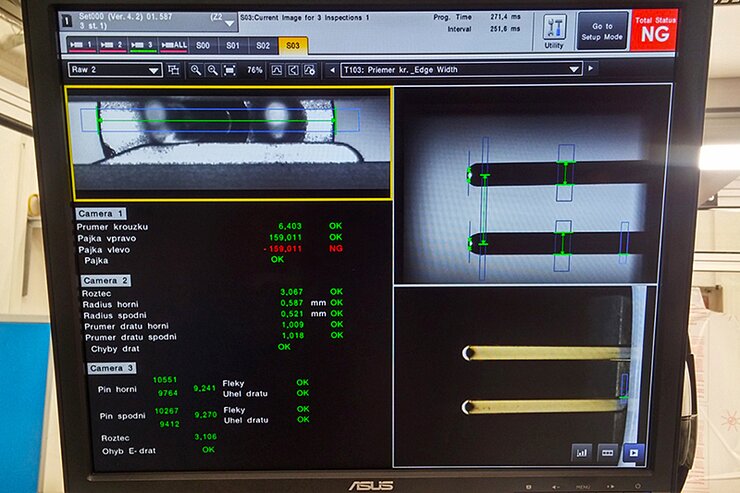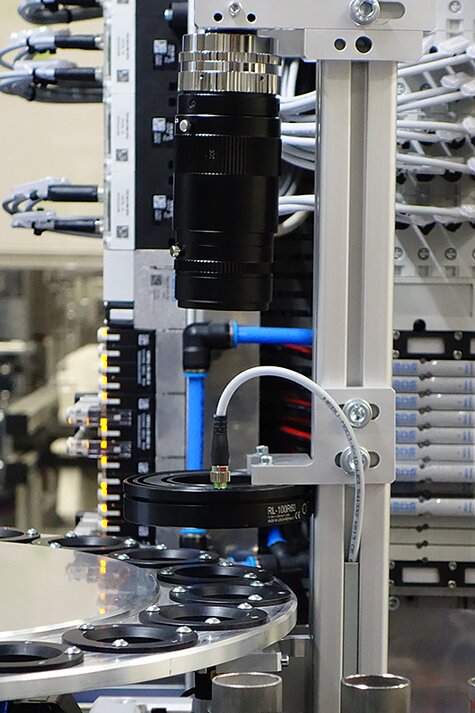 Camera systems we supply turnkey, including hardware and software and lighting elements or shielding, guaranteeing constant lighting conditions unaffected by variable light from the surroundings.