Automation + Conveyors = Intelligent conveyor systems. We develop elegant solutions for manufacturing and logistics companies that seek to optimize the handling of materials, semi-finished and finished products during their production and storage.
Our conveyors
TEMEX undertakes the design, production, construction, assembly, commissioning and subsequent service of conveyors and conveyor systems. Our designs are based on the specific requirements of our customers in various industries, such as the automotive and electrical engineering industries, but also in the food and paper industries. We supply conveyors of the roller, belt, chain and gravity type, including junctions and elevators.
The technical level of our solutions is in line with the latest knowledge and trends in the field. We use SIEMENS system resources as standard for the control of conveyor lines. At the customer's request, we also install control systems from other companies (Mitsubishi, Omron, Alen Bradley, etc.).
 
Our solution
All conveyor systems of any design require efficient control of their drives and often also the visualization of their current state of transport. Drives of simpler and smaller conveyors can only be controlled by directional contactors, but conveyor lines consisting of several separate conveyors, and being equipped moreover with branches and junctions, must use frequency converters and intelligence in the form of a program stored in the PLC. A slow start and stop, the possibility of entering several different speeds or a smooth change, all this is a simple matter for us. A visual superstructure in the form of an operator panel or even graphic visualization then becomes the imaginary "icing on the cake", allowing the operator the highest comfort in monitoring and controlling transport.
The clear detection of objects is key to controlling any conveyor line. In the vast majority of cases, optical sensors using reflection from either a reflector or the object itself are used to detect the current position. Of course the ideal solution is an optical-barrier sensor, where it is possible to reliably detect the interruption of the beam regardless of the color of the object or its distance from the sensor.
However, optical position sensing is not always suitable – for example, when transporting very hot objects, or when it is impossible to place two optical-barrier sensors opposite each other; ultrasonic sensors can also be used.
TEMEX represents the French company Transept, a supplier of light transport systems, on the Czech market.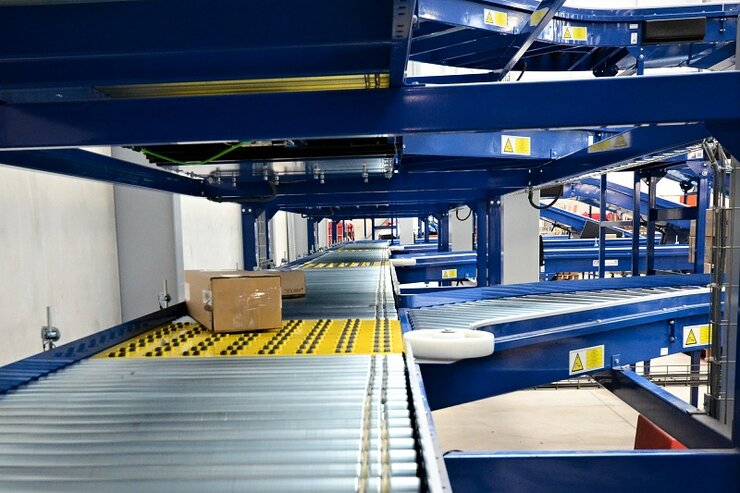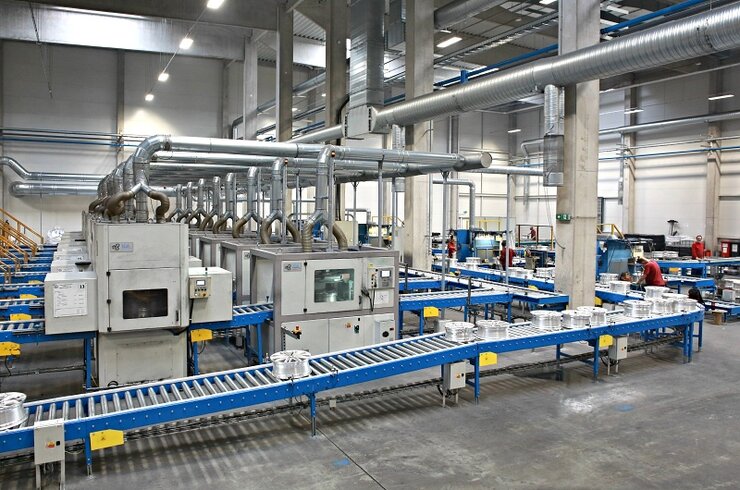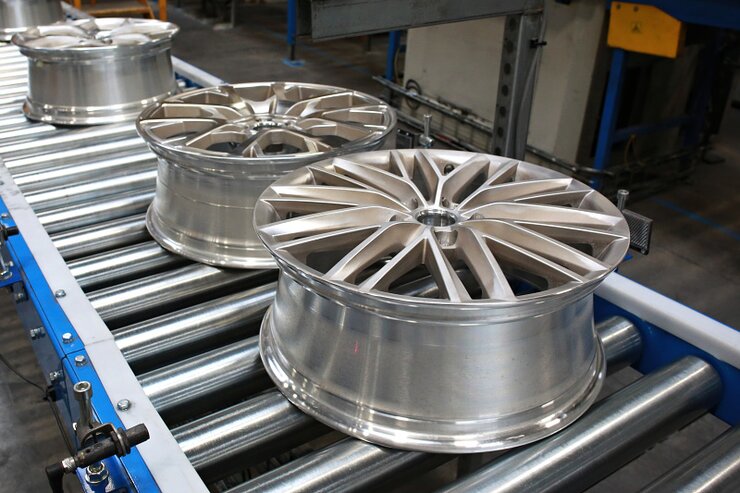 Our conveyor systems can transport very heavy and very light objects, as well as hot, fragile, dusty and sterile-grade objects. They can go back and forth, up and down, left and – of course – right. Crossings and turns are not a problem for us. And regarding speed: we always adapt to your needs.