Contact us with your project and we will be happy to design a tailor-made solution for you.
TEMEX has long been specialized in the development and supply of production equipment for the assembly and testing of cooling system modules.
Among the most important elements for cooling internal combustion engines is the radiator, which consists of a radiator core and plastic tanks with all requisite connections and fastening elements. The radiator is then mounted at the front of the vehicle, often attached to other heat exchangers such as an intercooler or condenser.

For a permanent and flawless connection of the radiator core to the plastic or aluminium tanks, automated equipment is used to ensure a seamless crimping process of the radiator. Thanks to this automated and standardized process, carried out by a machine, it is possible to ensure 100% quality, tightness and the required strength of the connection of the individual parts of the radiator.

The next production step is the necessary leak testing of the entire radiator to confirm the quality of the connection between the radiator core and the plastic tanks. For this purpose, so-called leak testers are used, which can error-free verify and eliminate products that could have the slightest leakage of the coolant.

TEMEX is a proven partner of the most important manufacturers of radiators for cars and trucks and with numerous projects delivered worldwide, our crimping machines, test stations and multi position test trolleys are proven and state-of-the-art solutions that can be found in the industry.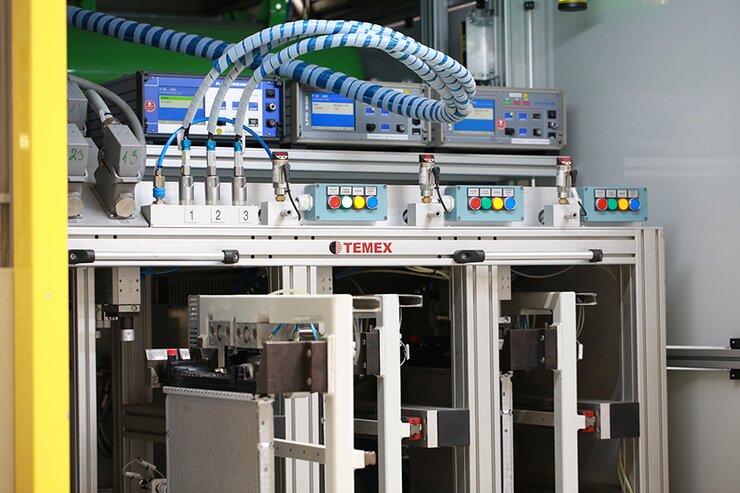 ​​​​​​