Automotive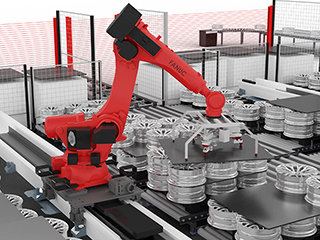 The automotive industry is defined by its rapid changes in trends driven by increasing demand for lower production costs and environmental friendliness. All this while meeting the most stringent requirements for quality and speed of delivery.
Each of these demanding attributes directly requires a maximum level of automation that offers the necessary flexibility, standardization of production and persistence while maintaining 100% output quality.
TEMEX has focused on the development and supply of automation for the automotive industry for more than three decades. During this time, we have become a renowned specialist in the field and a respected partner of many manufacturers and suppliers to the automotive industry.

Within the automotive sector, we particularly excel in the development and supply of single-purpose machines and production lines for:
• Radiator crimping (iCAC, CAC, RAD and LTR)
• Assembly and fitting of EGR valves and radiators
• Vision inspection systems
• Gas and liquid leak testing (leak testers and test trolleys)
• Assembly of pedal systems
• Specific assemblies and completions (fuel caps, towing devices, etc.)
• Machining and handling of ALU wheels
• Conveyor systems
In addition to these standard solutions, thanks to our many years of know-how, we are able to design and implement single-purpose machines and complete assembly lines tailored directly to the requirements of our customers in the automotive sector. 

Contact us with your project and we will be happy to design a tailor-made solution for you.