For more than a decade, we have been delivering specific industrial automation solutions for aluminium and light-alloy wheel manufacturers, where unprecedented quality, low weight and perfect design are the decisive factors. This specific experience qualifies us as experts in the field.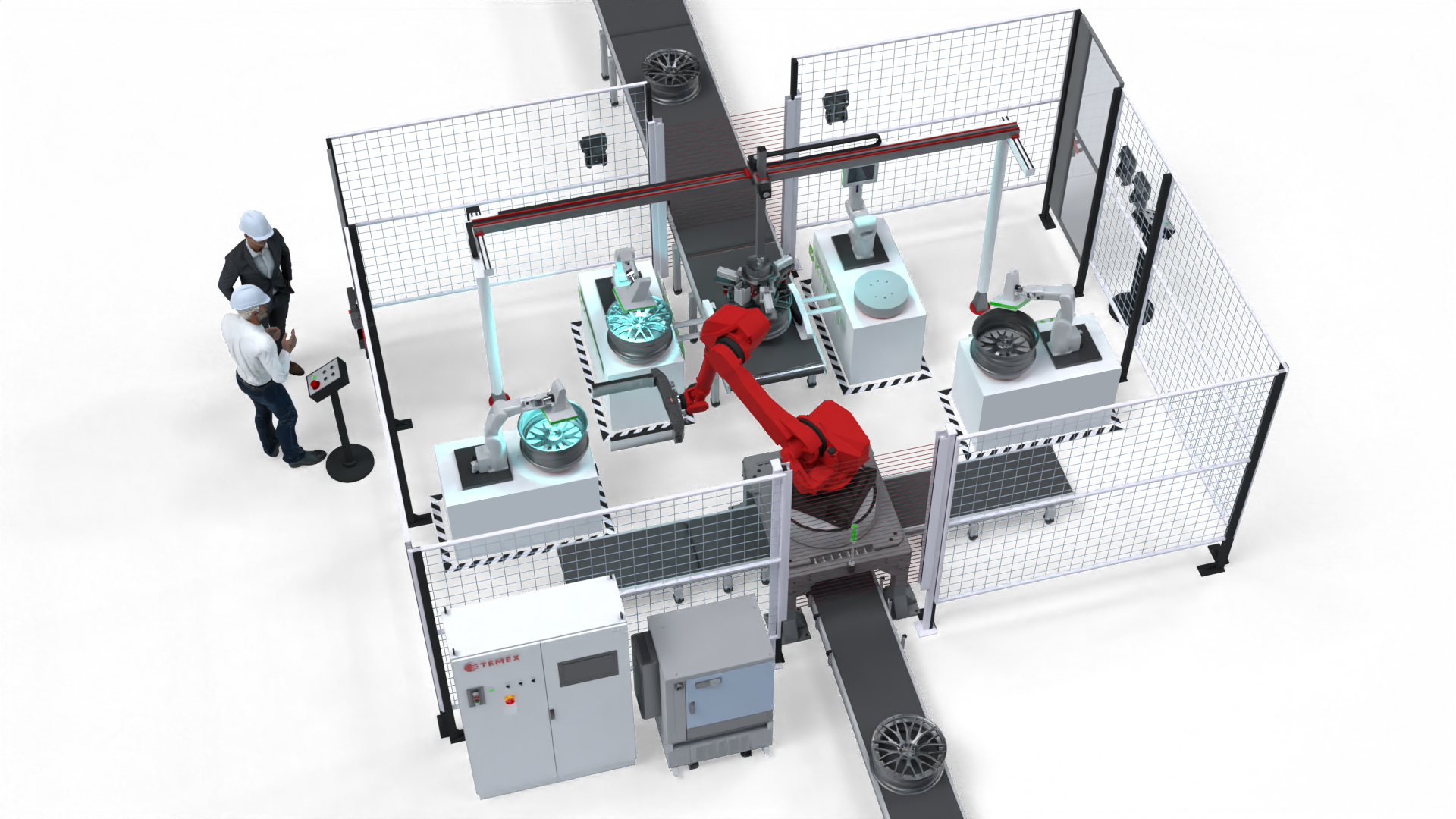 ALUMINIUM AND LIGHT-ALLOY WHEELS
We have been supplying innovative solutions for this unique sector of the automotive industry for many years, both in the areas of basic wheel handling within the production cycle or, for example, specialized equipment for detailed laser measurement of wheels for further precision machining, or complete lines and conveyor belts for gentle palletization and logistics.
 
The leading products for wheel manufacturers include:
Robotic cells and workstations for wheel palletization and depalletization or hanging
Robotic cells for wheel handling during machining operations
3D laser measurement station for perfect diamond cut
End-of-line palletizing lines and solutions 
BlueLine conveyors - specialized conveyors for wheel manufacturers' plants
Overhead conveyor systems for wheel transport within the production facility
 
Our employees are experts in their respective fields - whether it is the design, visualization, construction, production and start-up of production facilities and lines.

 Collaboration with leading wheel manufacturers, based on mutual trust and respect, is the driving force behind our efforts to develop and deliver innovative, more efficient yet safe equipment. Thanks to this cooperation, our automation systems are involved in the production of millions of wheels for the most famous automotive brands every year.
Contact us with your project and we will be happy to design a tailor-made solution for you.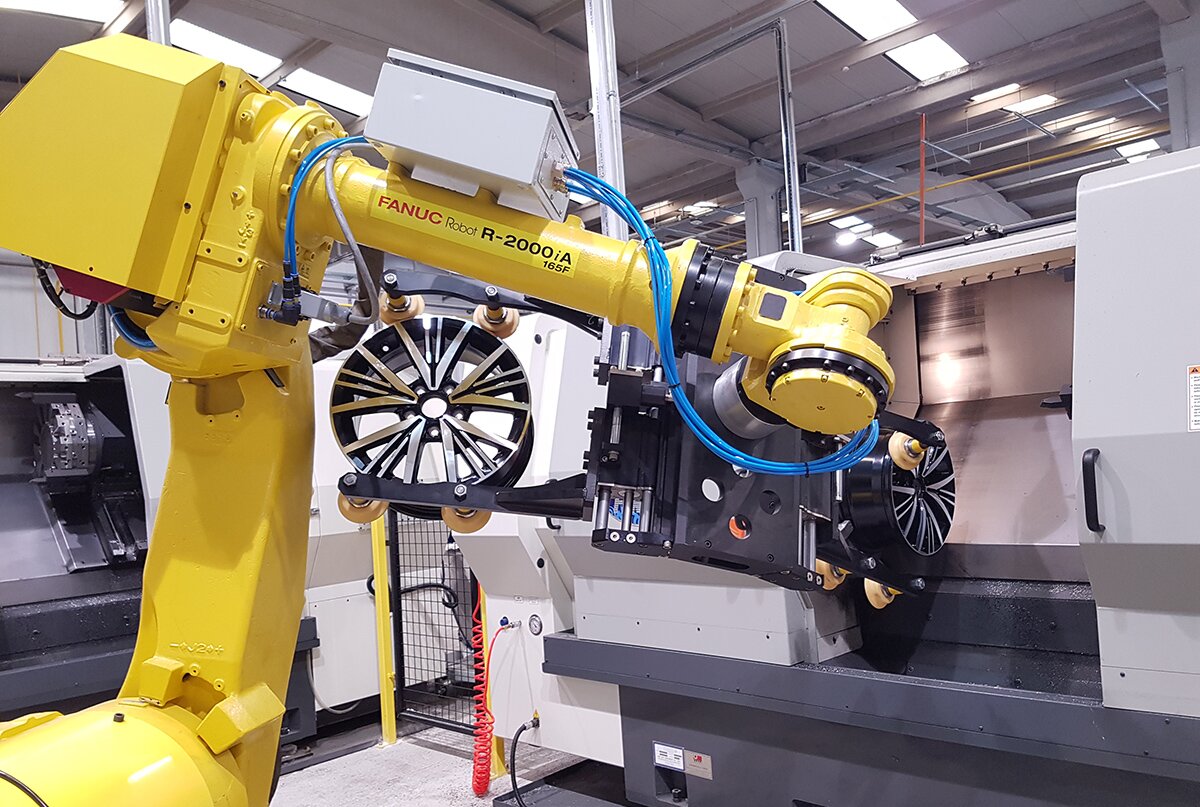 Robotic cells for wheel handling during machining operations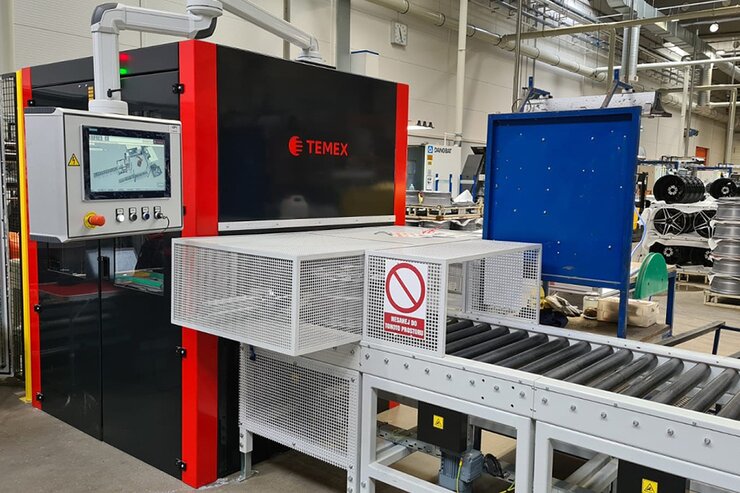 3D laser measurement station for perfect diamond cut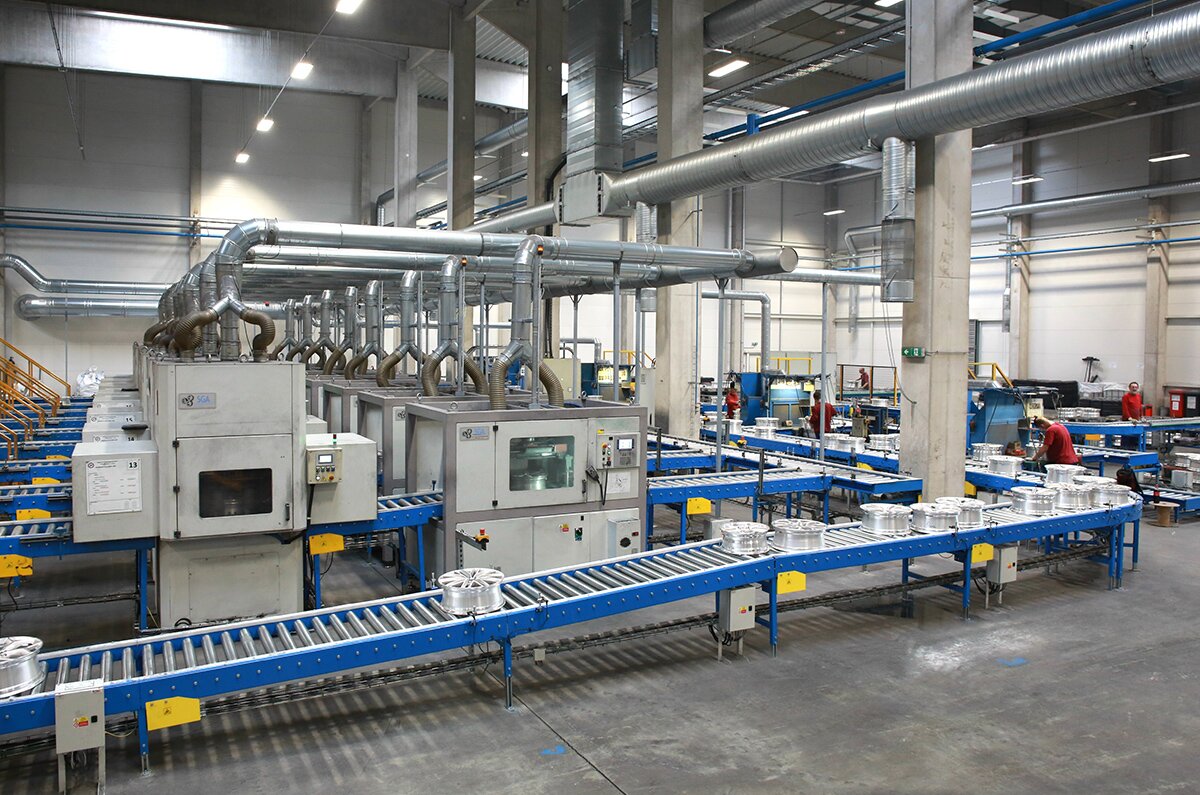 Automation of the final surface treatment of cast wheels