Food industry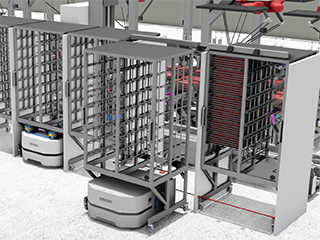 The food industry is a specific discipline that requires an innovative approach to the design of automation technologies and often unconventional solutions.
Especially in the sector of frozen food production, where manufacturers are dealing with special environmental requirements when implementing production automation.
In the food industry, producers are playing for every penny - the specifics of this sector are the high pressure on the selling price of products, but more recently the often fluctuating prices of raw materials. The second major reason for automation in this sector is the huge shortage of skilled workers, coupled with the constant rise in labour costs. This is why automation is an important factor for food manufacturers, which significantly affects the productivity and profitability of the company.
TEMEX is a specialist when it comes to food production and preparation, particularly in pick and place automated lines and end-of-line solutions – especially food packaging and palletizing. We have perfected our pick and place solutions and are able to handle even very small food sizes and shapes with absolute precision, as for instance in the case of the Pick & Place line for packaging chocolate truffles for NESTLÉ.
Another specialized solution for the food industry is a unique packaging line for frozen food and vegetable producers, where we have managed to technologically overcome the difficulties of low temperatures and the formation of frost on product packaging.
In addition to conventional installations, we also design complete modern solutions for the control of the technological process of pumping liquid ingredients for fruit juice, syrup and beverage producers.
Thirty years of technological experience in many areas of automation allow us to bring innovative solutions that eliminate human errors, enormously increase productivity and accuracy and precision in the food industry.
Contact us with your project and we will be happy to design a tailor-made solution for you.