Development and production of machines

WE MANUFACTURE SPECIAL MACHINES AND PRODUCTION LINES
We are engaged in the development, design and production of single-purpose machines and lines for all industries. We provide our many years of know-how to our customers not only in the automotive and electrical engineering industries, but also in the food industry and many other sectors.  
Throughout our existence, we have developed and delivered hundreds of machines and lines that you can find on almost every continent. Each device is developed in close cooperation with the end customer in order to achieve the required parameters.  
We have an extensive team of experienced developers and designers, whose skills have been used in the implementation of a number of orders in demanding industrial capacities, including the automotive and food industries. We provide everything from the design of the solution, the production, programming, and creation of the technical documentation, all the way to the final installation, operator training and handover to production.
Our machines are used for various production operations, such as assembly, pressing, testing, measuring, shaping, inspection and electrical testing. We also modernize and optimize existing equipment. We work with Siemens S7-200, S7-300 and S7-1200 control systems. We place maximum emphasis on reliability, and contributing to this is the fact that we put exclusively high-quality and proven components in our machines from leading Czech and foreign manufacturers (BALUFF, FESTO, HIWIN, KEYENCE, LENZE, LINTECH, RAVEO, SICK, SIEMENS, SMC).
Our customized machine production can be divided into three groups:
Fully automated – production lines:
Compact, stand-alone assembly machines and lines, operator-driven or fully automatic.
Single-purpose machines arranged on the line in a modular way and connected by a system of conveyors for the flow of manufactured production and input materials.
Semi-automatic workstations and modules
Assembly of products
Functionality testing
Cutting, punching, shearing and chopping
Applications – dosing of adhesives, pasting
Pressing and riveting
Welding and soldering
Describing and marking products
Sorting of parts, including camera inspections
Camera control system – aoi
Robotized workplaces
Product handling
Assembly of components, sub-assemblies and units
Palletization at the end of production lines
Depalletization of input semi-finished products
Product packaging
Stackers for machine tools and forming machines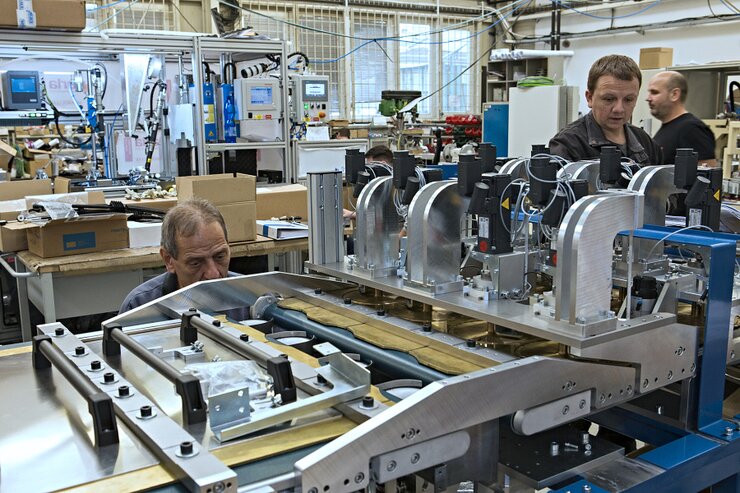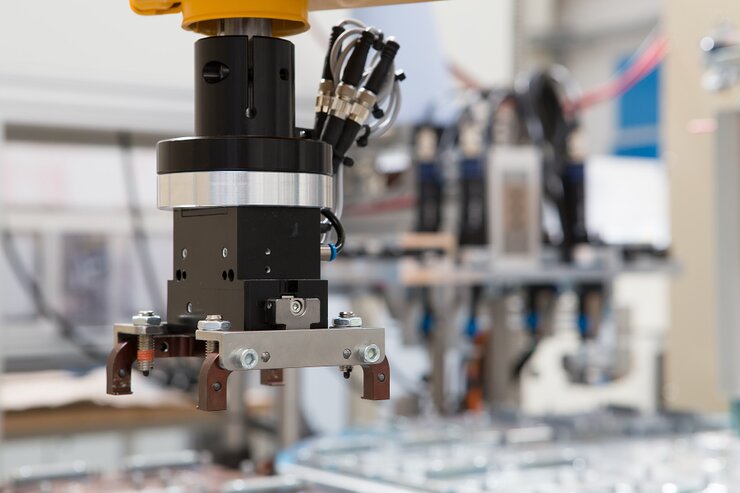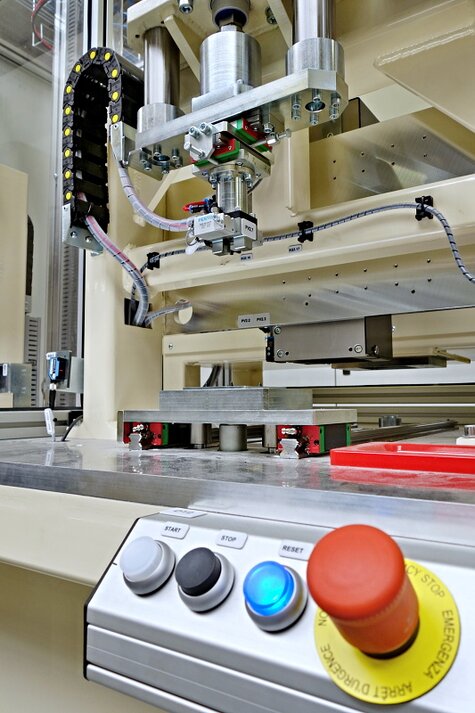 What are we really good at

?
Zakládání, nebo odebírání dílů
Automatizované třídění a ukládání na paletky
Provádění přesných operací ve vysokém taktu s následnou kontrolou
Automatizovaná pracoviště na kontrolu těsnosti výrobků
Linky na kompletaci dílů pro automobilový průmysl