Vision system guided robotic depalletization

Robotic line for depalletizing of aluminium wheels for machining centers.
DEPALLETIZATION – ROBOTIC DEPALLETIZATION FOR MACHINING CENTERS
 
Line speed: 60 wheels/hour (2 machining centers)
Capacity: 2 pallets
 
CHARACTERISTICS
The project was implemented based on the customer's requirement for automated removal of wheels from pallets and their placement on a pallet conveyor feeding a robotic machining center.
 
FEATURES
1. The wheels are picked from the pallets by a robot equipped with a camera system to detect the position of the wheels on the pallet.
2. The robot with the wheel collected from the pallet passes in front of another camera system which detects the position of the valve.
3. The wheel is rotated by the robot to the correct valve position and placed on a conveyor containing a pallet with a fixture.
​​​
KEY BENEFITS:
Reduction of operating costs
Increased production per time unit
Big manpower savings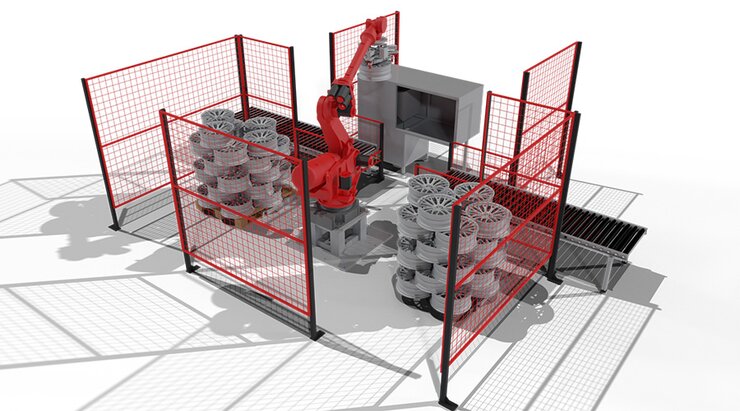 Robotic depalletization for machining centers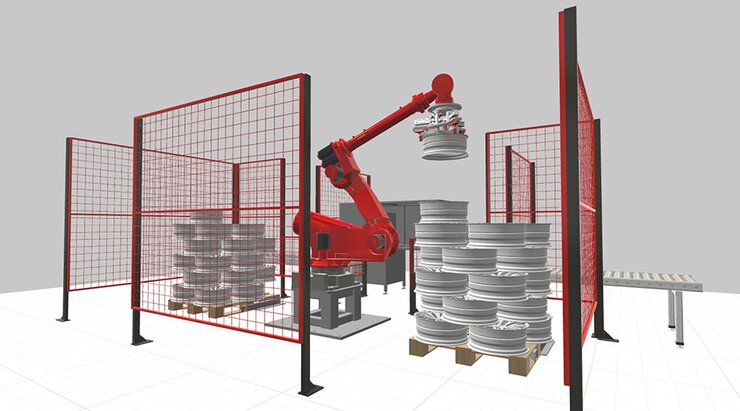 1. Robotic depalletization for machining centers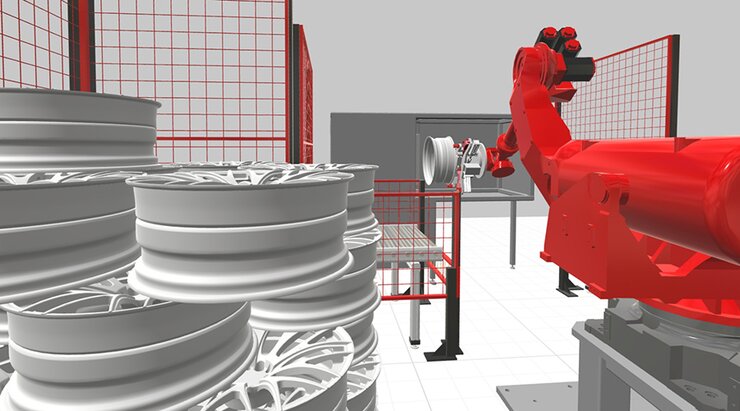 2. Robotic depalletization for machining centers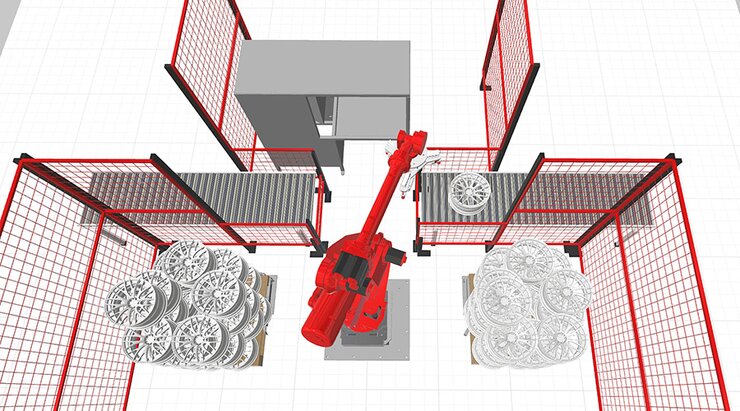 3. Robotic depalletization for machining centers