Karel Svolinský Elementary School
Comfortable ventilation and cooling of teaching and social spaces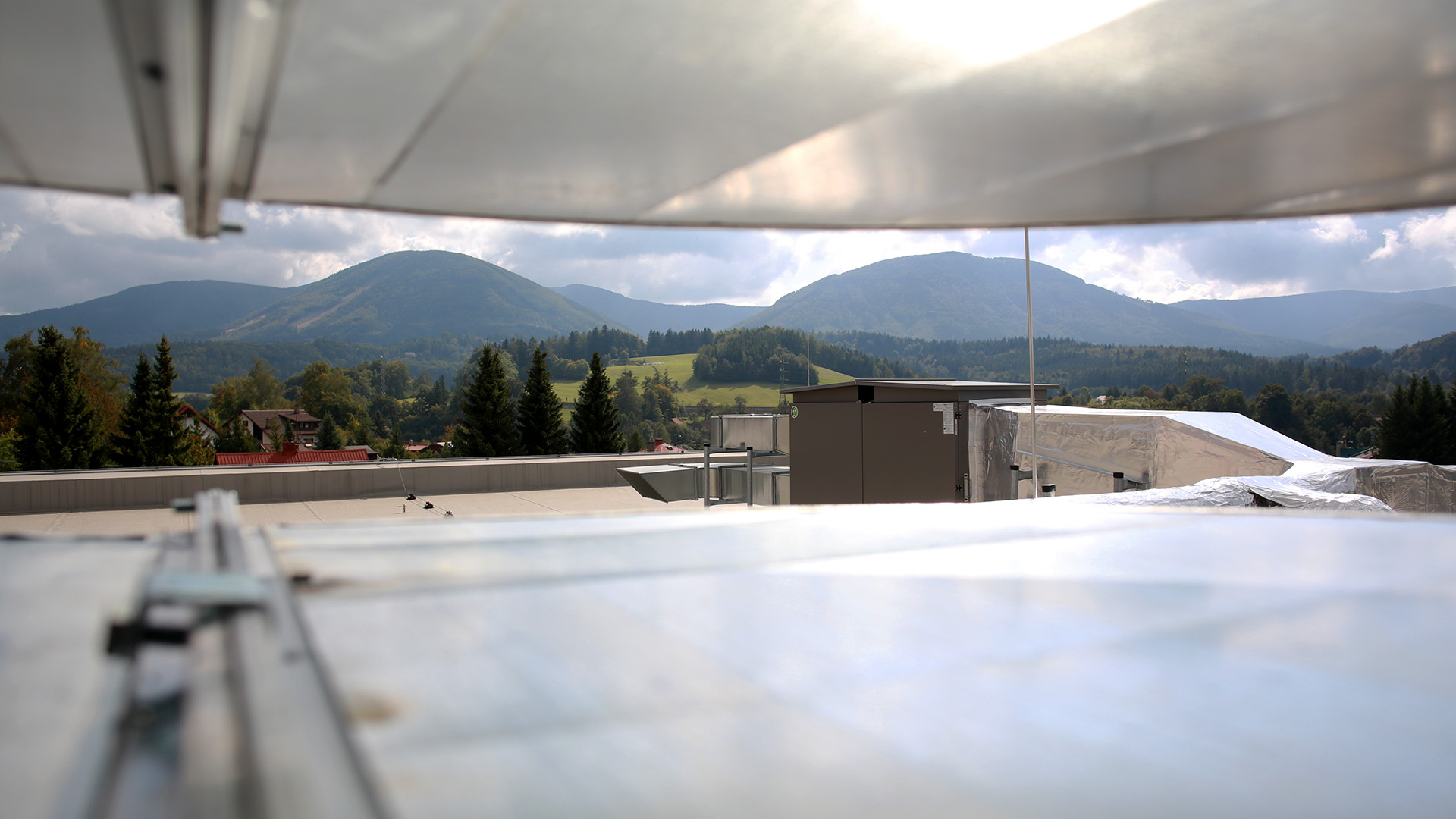 Basic parameters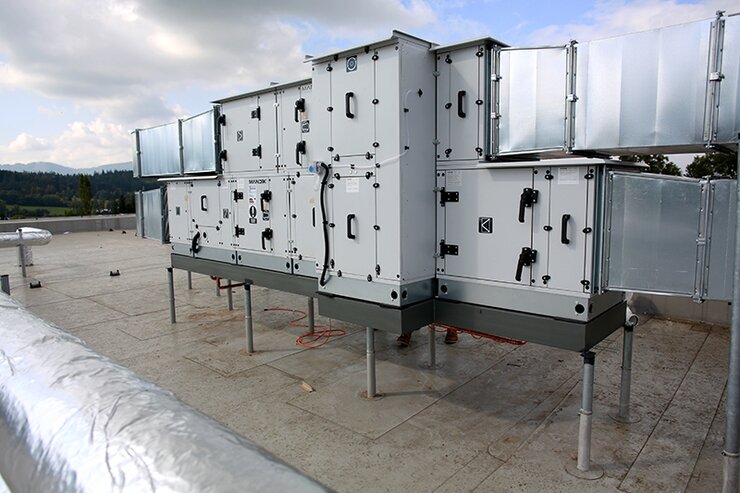 Location of units on the roof of the school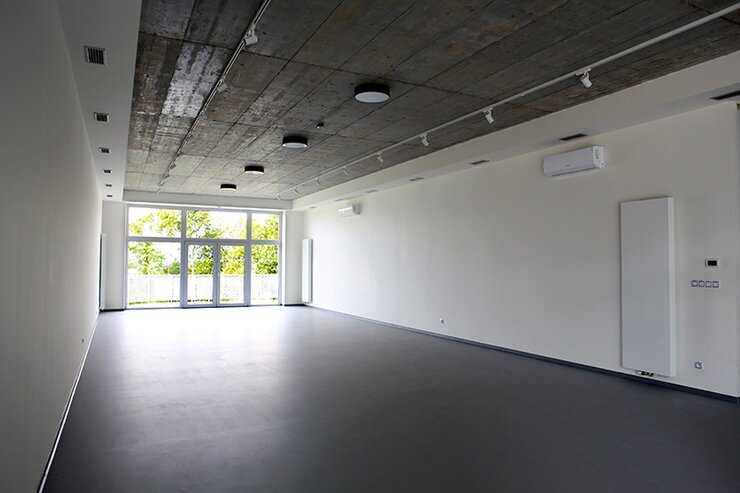 Indoor air conditioning units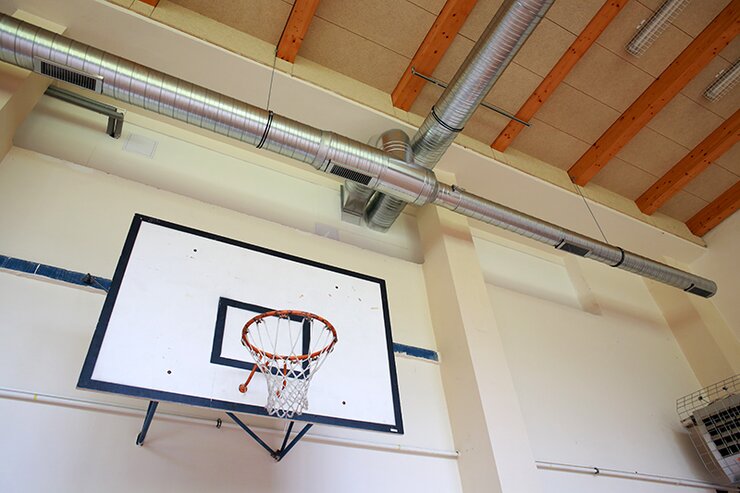 HVAC wiring inside the gym
DELIVERY OF HEATING, VENTILATION AND AIR CONDITIONING SYSTEM FOR KAREL SVOLINSKÝ ELEMENTARY SCHOOL
Name of contract:     HVAC – Karel Svolinský Elementary School
Term of delivery:       2019
SPECIFICATION:
Phase I: The installation of HVAC units was carried out in the new annex of the school. 
Phase II: Reconstruction of the gym, delivery and installation of HVAC units, including electrical inlets and media connections, minor building modifications.
BASIC CHARACTERISTICS:
For the annex of the new spaces, 2 HVAC units with a capacity of 1500 m³/hr were used for the individually ventilated sections of the school.
Each HVAC unit is equipped with autonomous M&R control, 4 interior HVAC units made by Atrea and monitoring CO² are used for classroom ventilation.
Gallery cooling is provided by a split and multi-split unit.
For the reconstruction of the gym, a new Mandík HVAC recuperation unit was delivered, providing ventilation and equipped with autonomous control.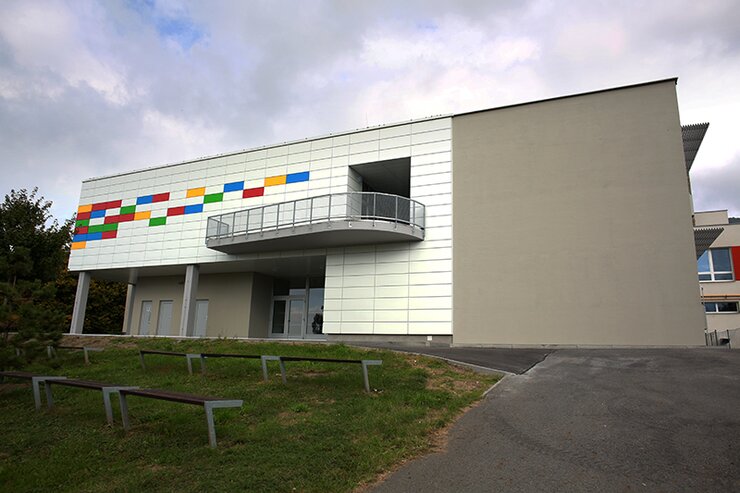 Karel Svolinský Elementary School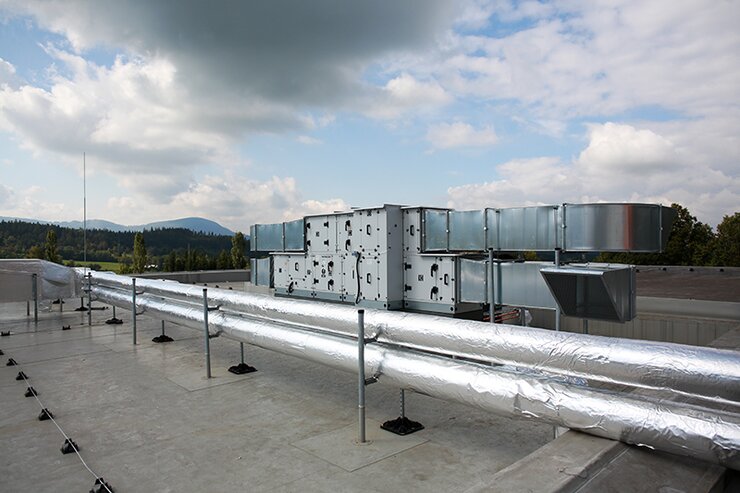 HVAC units on the roof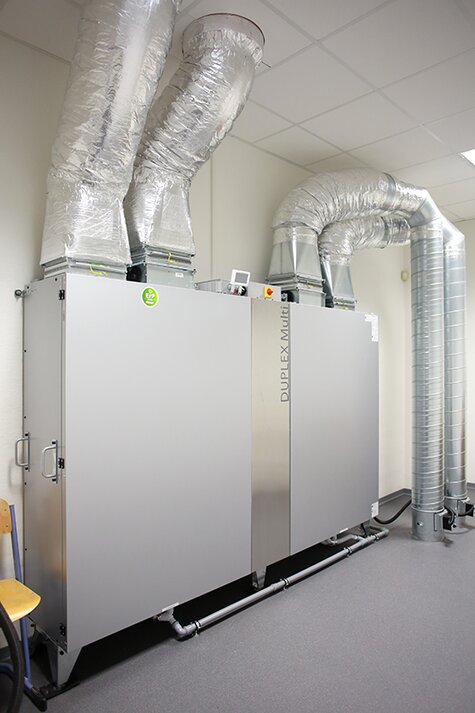 View of the indoor HVAC unit