Ventilation and air conditioning for KFC Ansfelden

Premium VHAC for kitchen and catering areas in Austria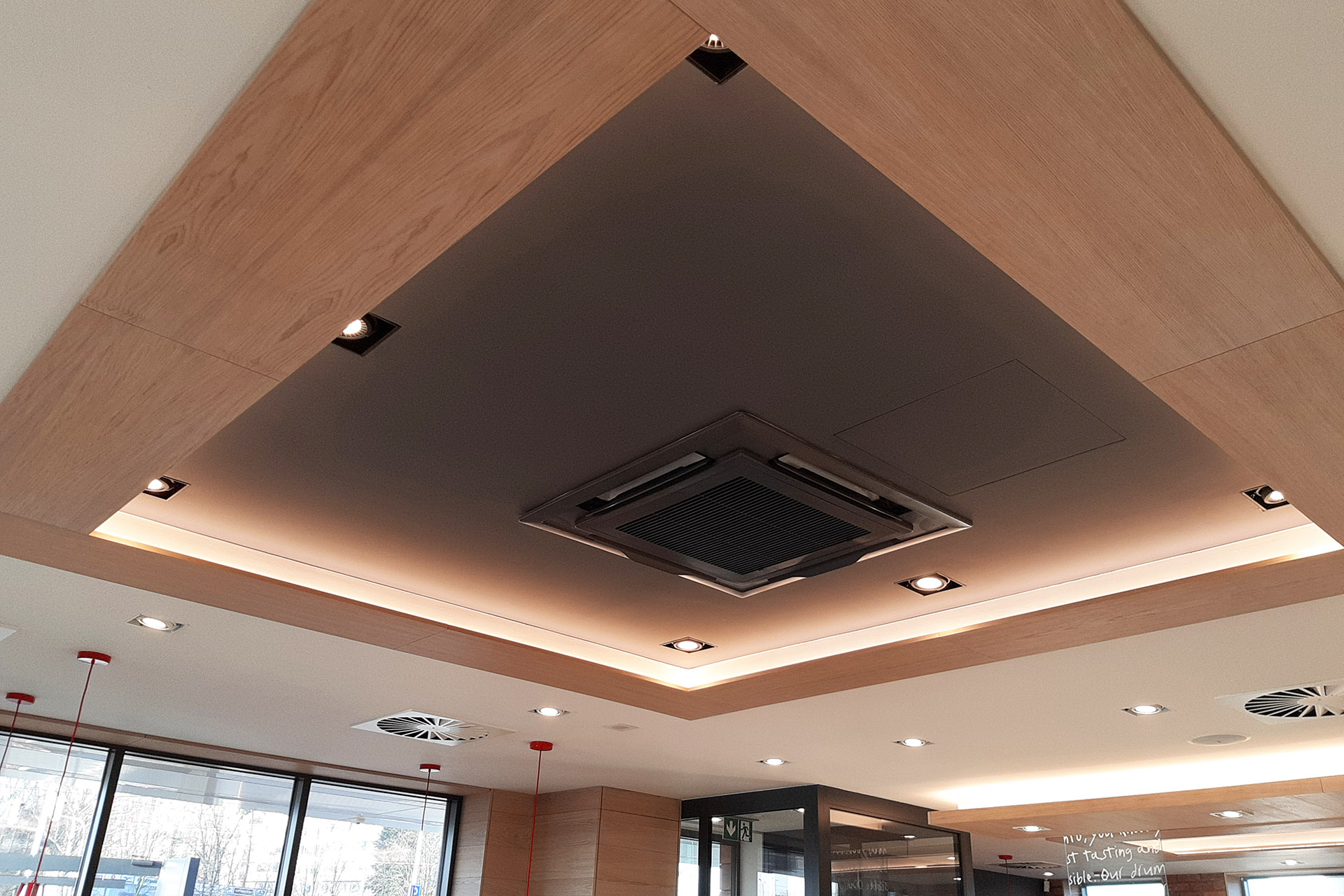 Basic parameters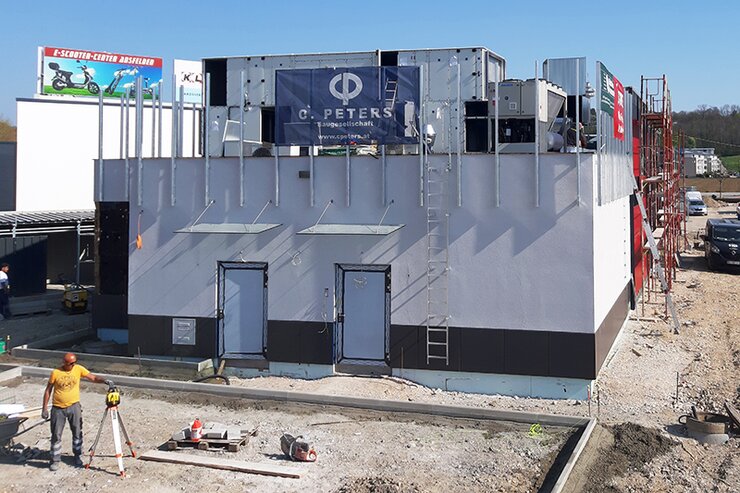 Work underway on the KFC building in Ansfelden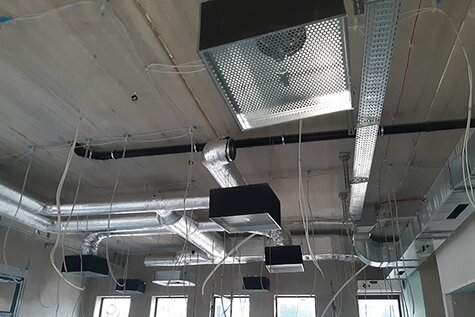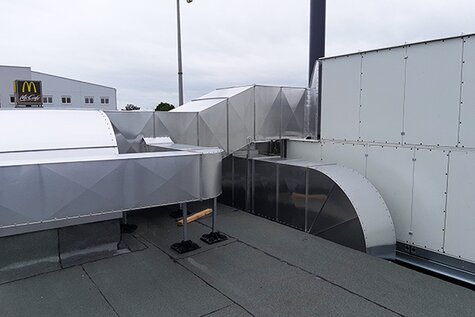 HVAC unit on the roof of the building
DELIVERY OF AIR CONDITIONING AND VENTILATION SYSTEM FOR KFC ANSFELDEN IN AUSTRIA
Name of contract:     HVAC – KFC Ansfelden
Term of delivery:       2018-2019
SPECIFICATION:
Ventilation and cooling of the KFC establishment in Ansfelden, production and assembly of steel structures, M&R design for Domat.
BASIC CHARACTERISTICS:
An HVAC unit manufactured by CIC Hřebec with water cooling and water heating was used for the newly built fast food branch.
The whole technology was adapted to Austrian standards, which are more stringent on the velocity of air in the ducts and noise. For this reason, the HVAC unit is many times more powerful and larger to meet all the parameters.
All end components for the kitchen were supplied to the air conditioning system by Sudluft. No Czech distributor was found to meet the required parameters.
A 108 kW Daikin chiller is used for water cooling.
The dining room space is cooled by two drop-ceiling split units. 
A special feature of this construction was the design and installation of steel structures for the HVAC unit and chiller. The steel structure was laid on the upper shell of the roof. The permissible load capacity is 800 kg per m². The construction prepared part of the roof for this load and TEMEX designed a structure with adjustable feet for an HVAC unit weighing 4500 kg and chiller 830 kg. The roof has a slight slope.
The M&R (measurement and regulation) for the HVAC and boiler room was installed as per a project by Domat, the company that supplied the control system. All field instrumentation, cabling and startup was carried out by our technicians.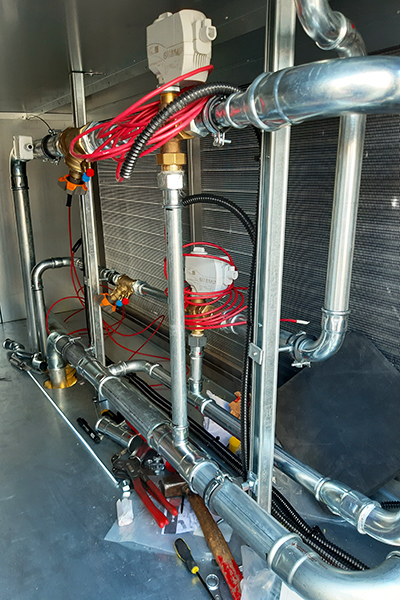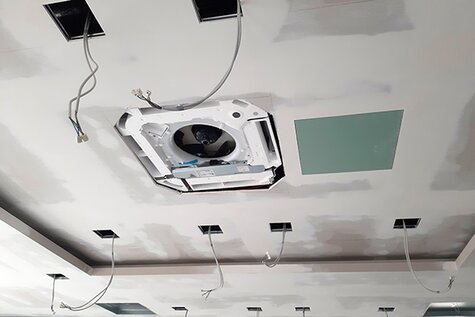 Air conditioning units in the ceiling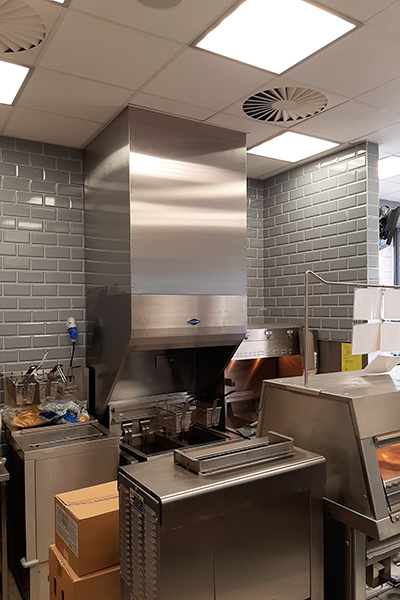 KFC kitchen area