Automated cooler assembly line (VW)
Our automated workplace for the manufacture of a new type of cooler = increased productivity and quality of production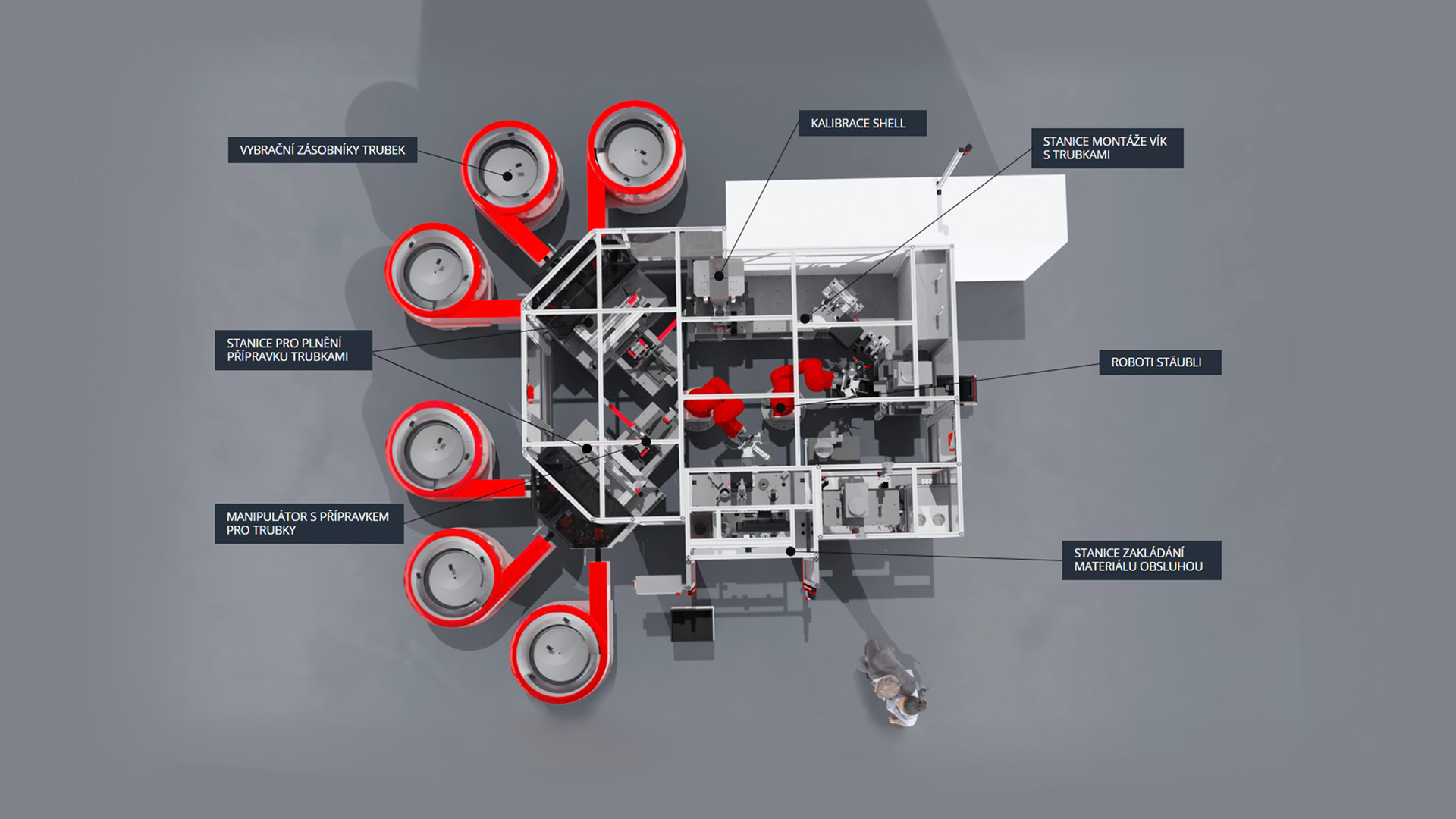 Basic parameters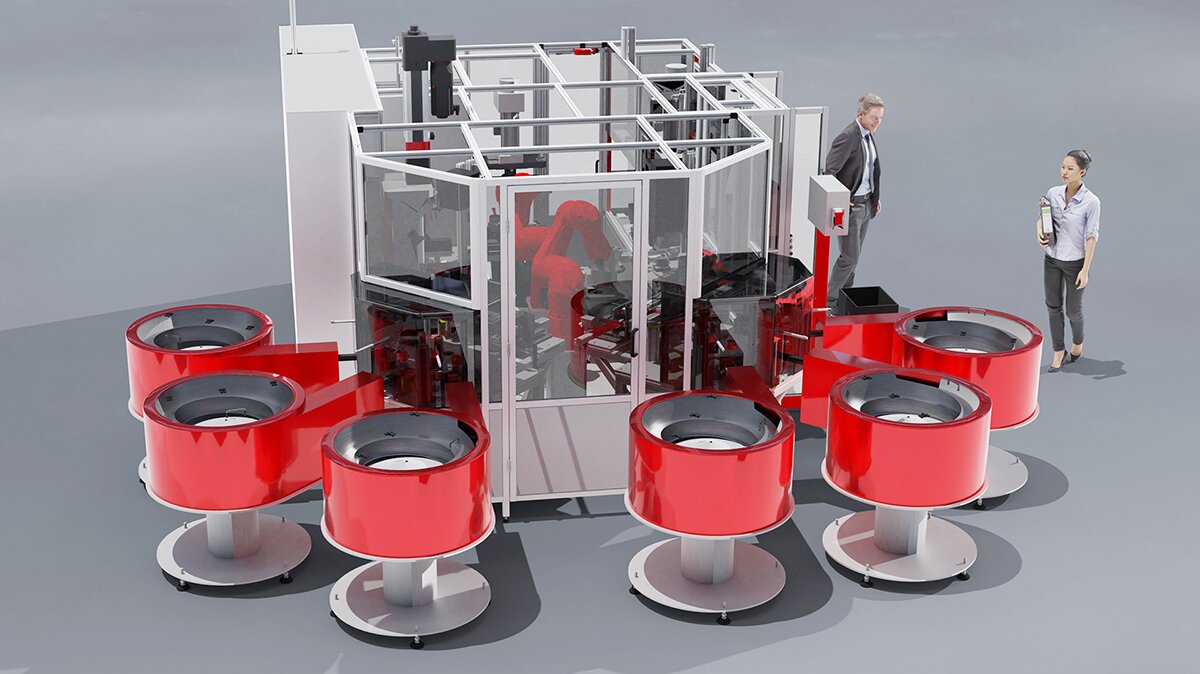 The robot is about to grab a part for assembly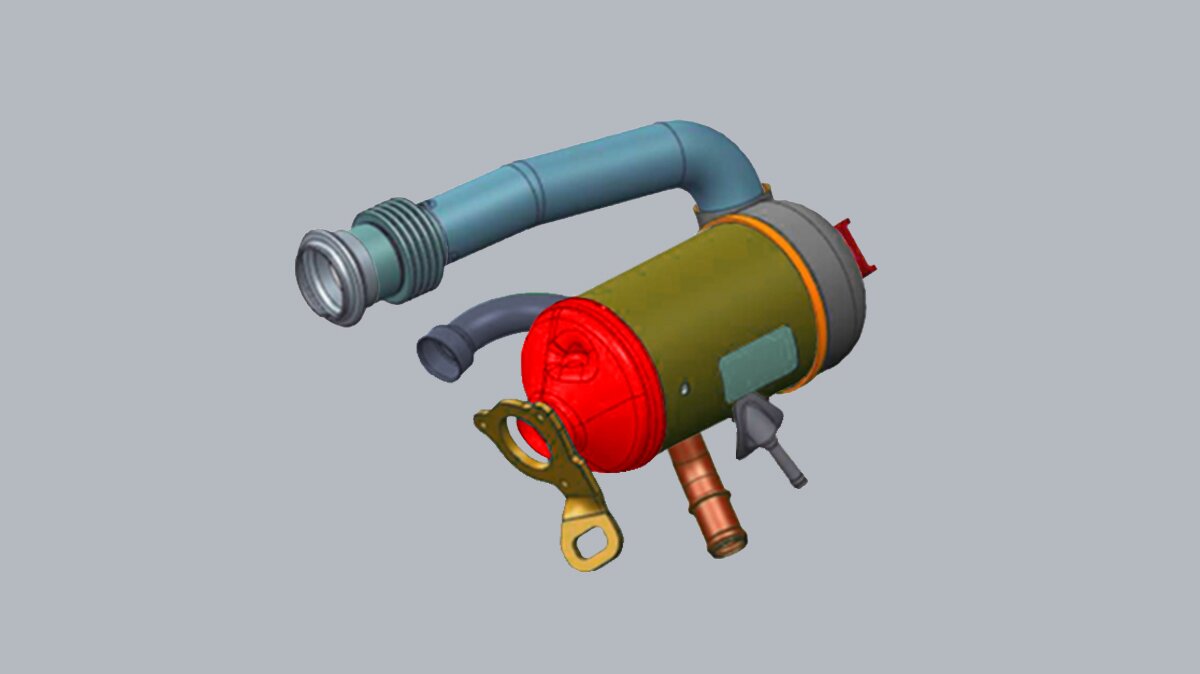 DELIVERY OF AN AUTOMATED WORKPLACE TO ASSEMBLE THE COOLER – USING ROBOTIZATION
Name of contract:     Cooler assembly for the EGR module
Term of delivery:       2018–2019
SPECIFICATION:
The customer's main requirement was focused on increasing the quality of production, saving on manpower and increasing productivity in manufacturing a new type of cooler. Our solution is based on the delivery of several automated workplaces operated by robots.
SOLUTION – PARAMETERS:
Line cycle:   1 unit/55 sec
Capacity:     456 units/shift
DESCRIPTION OF THE AUTOMATED PROCESS:
Inserting individual components and removing the finished product by the operator.
Insertion, orientation and handling of tubes.
Calibration of the outer shell – shell and partitions.
Pasting the inner partitions of shell tubes.
Threading and sealing tubes through the lids.
Installing the upper and lower flanges.
Laser marking of DMC code.
BASIC CHARACTERISTICS:
Vibrating feeders for input parts.
Manipulators with jigs for working with tubes.
The parts are handled by two Stäubli robots with grippers of our own design.
TOX pressing equipment.
Pasting and calibration equipment.
Laser welding equipment.
ROFIN laser marker.
Camera check.
The equipment is run by one operator.
Klíčové benefity našeho řešení:
Minimizes scrap to around 0%
Product assembled in shorter times
Eliminates manual inputs into the product assembly process
Manpower savings – the device is fully automatic
Minimizes production cycle time
Reduces the financial costs of ensuring the assembly of the cooler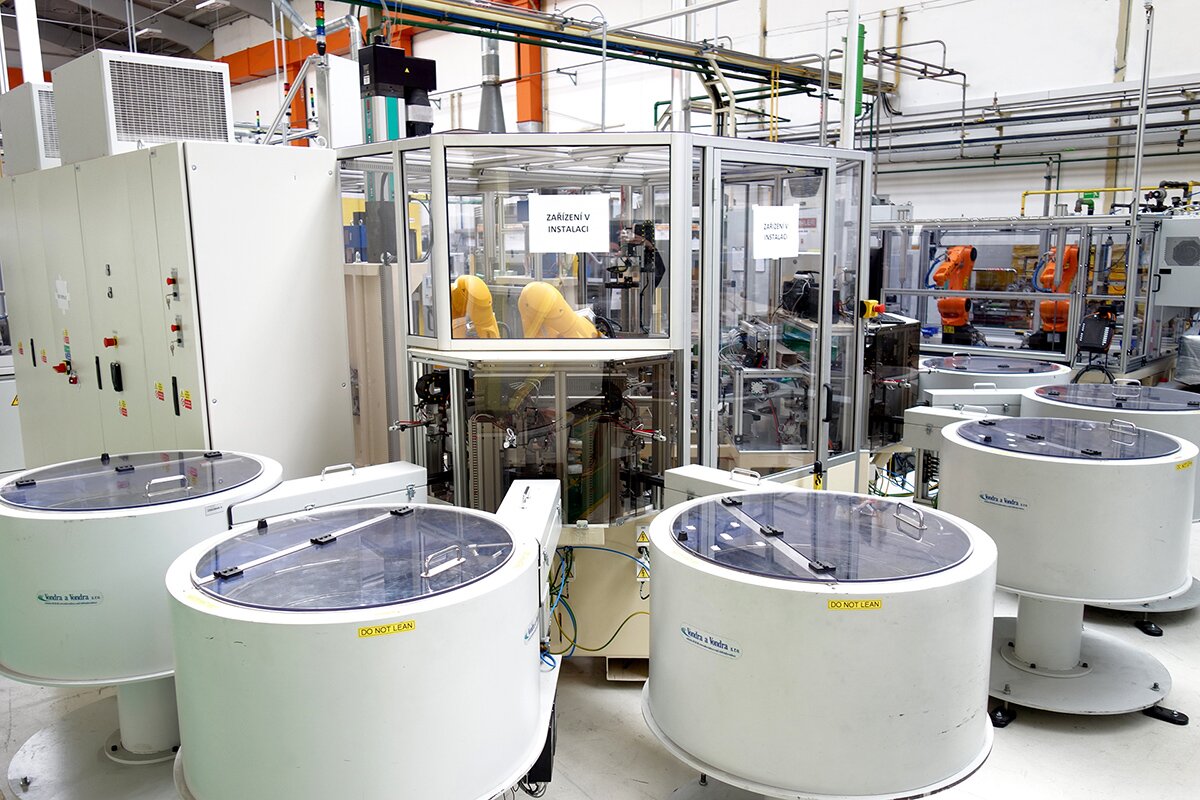 General view of the line from realization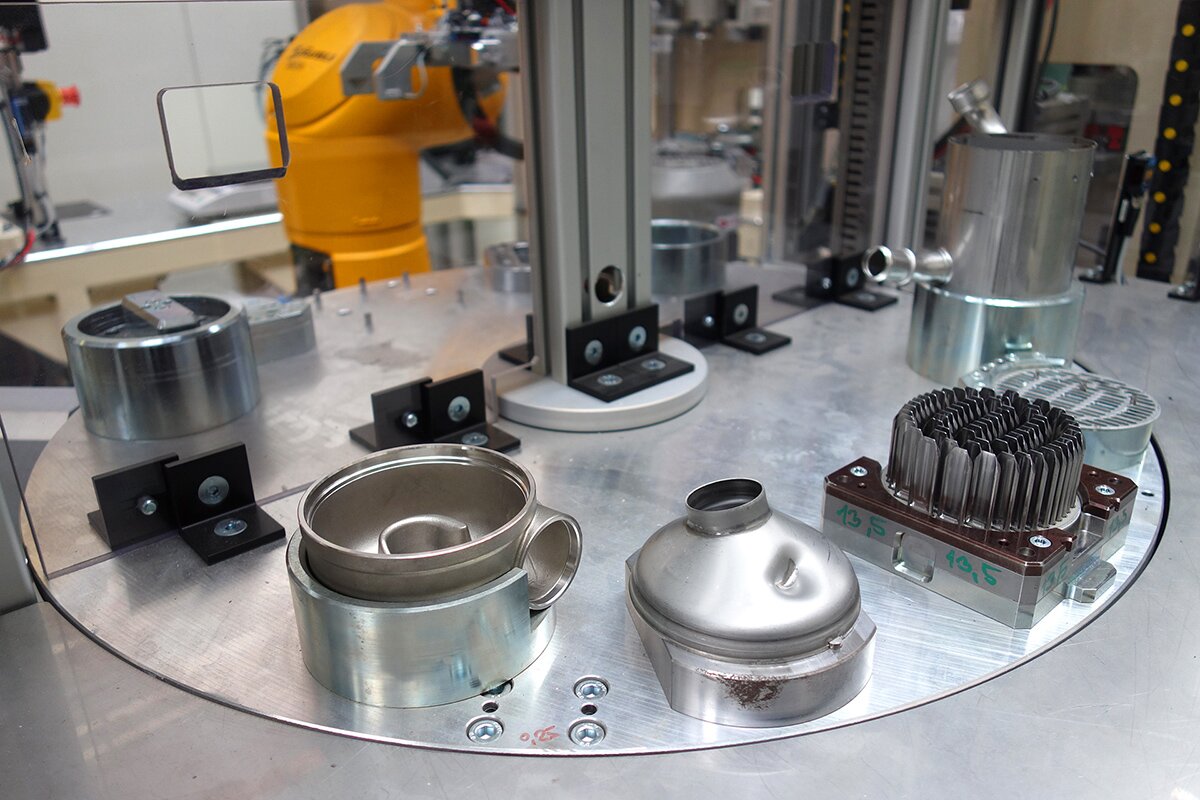 Individual parts of the assembly at the line input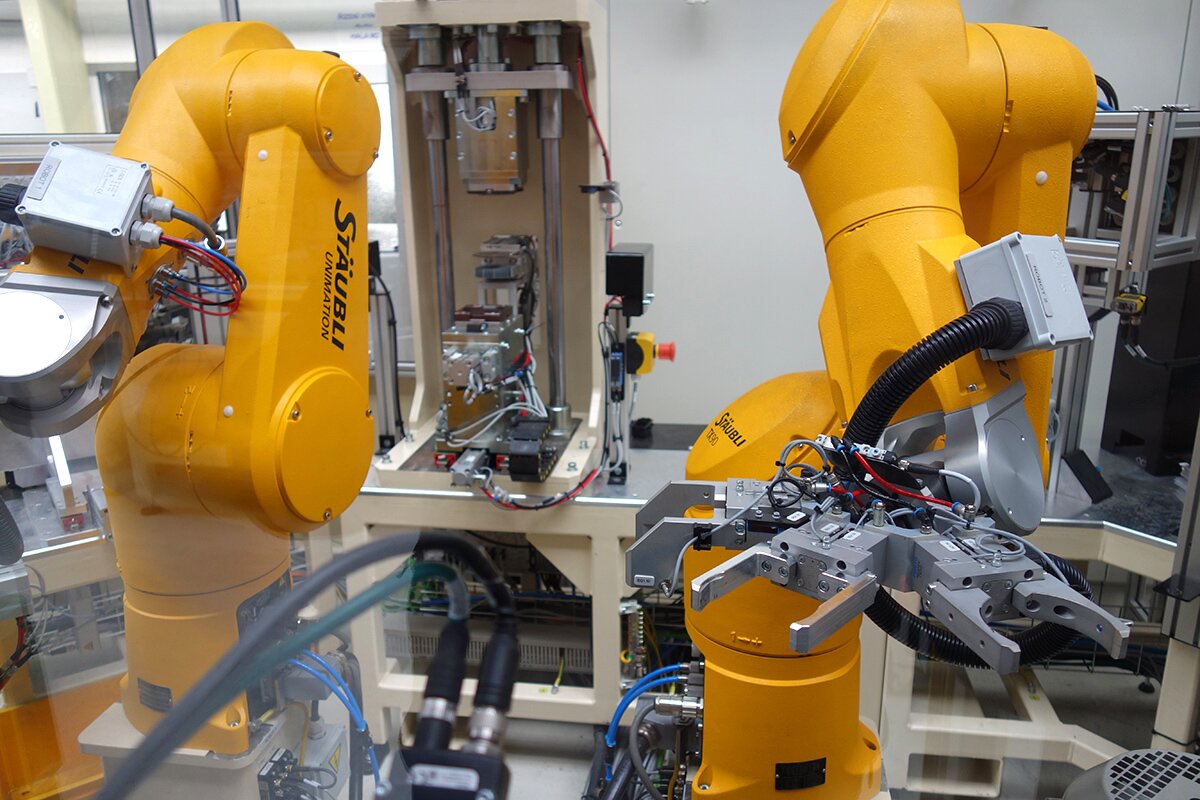 Robotic part of the line​​​​​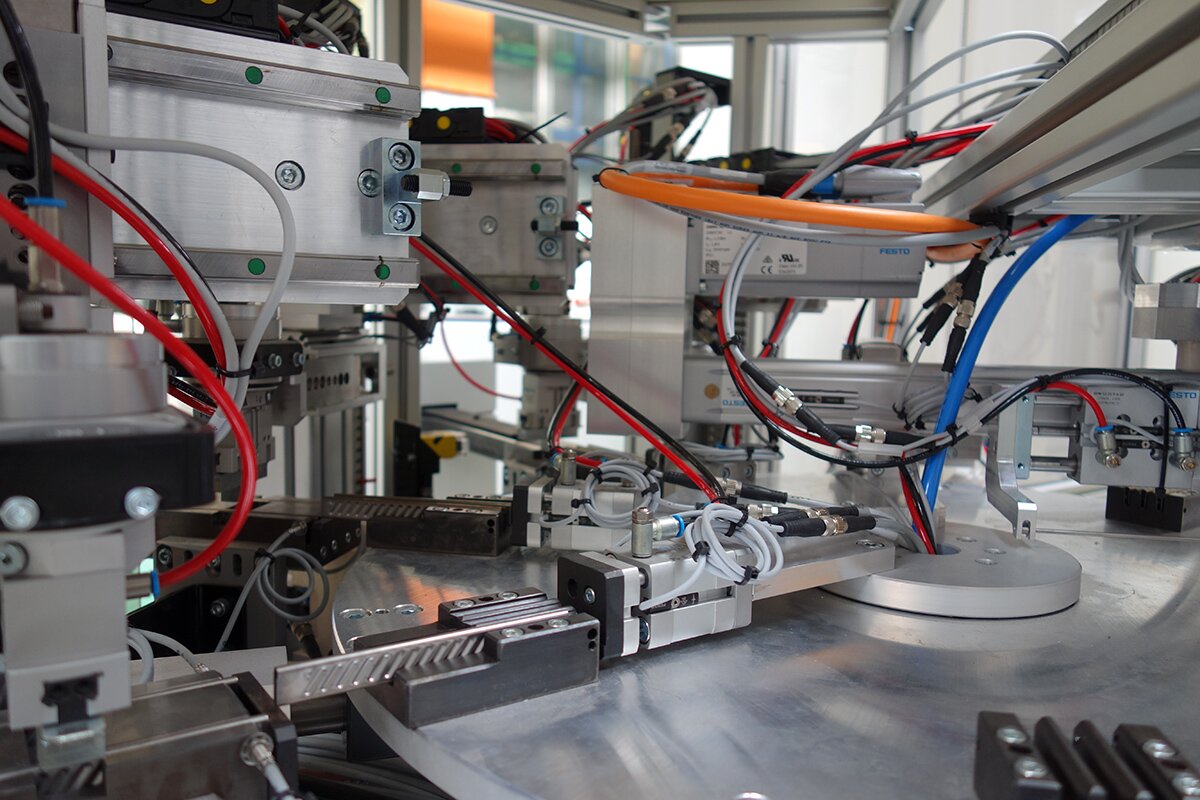 Part of the line for filling the product with pipes