Radiator assembly line (AUDI)
Manipulation of parts using 12 robots with grippers of our own design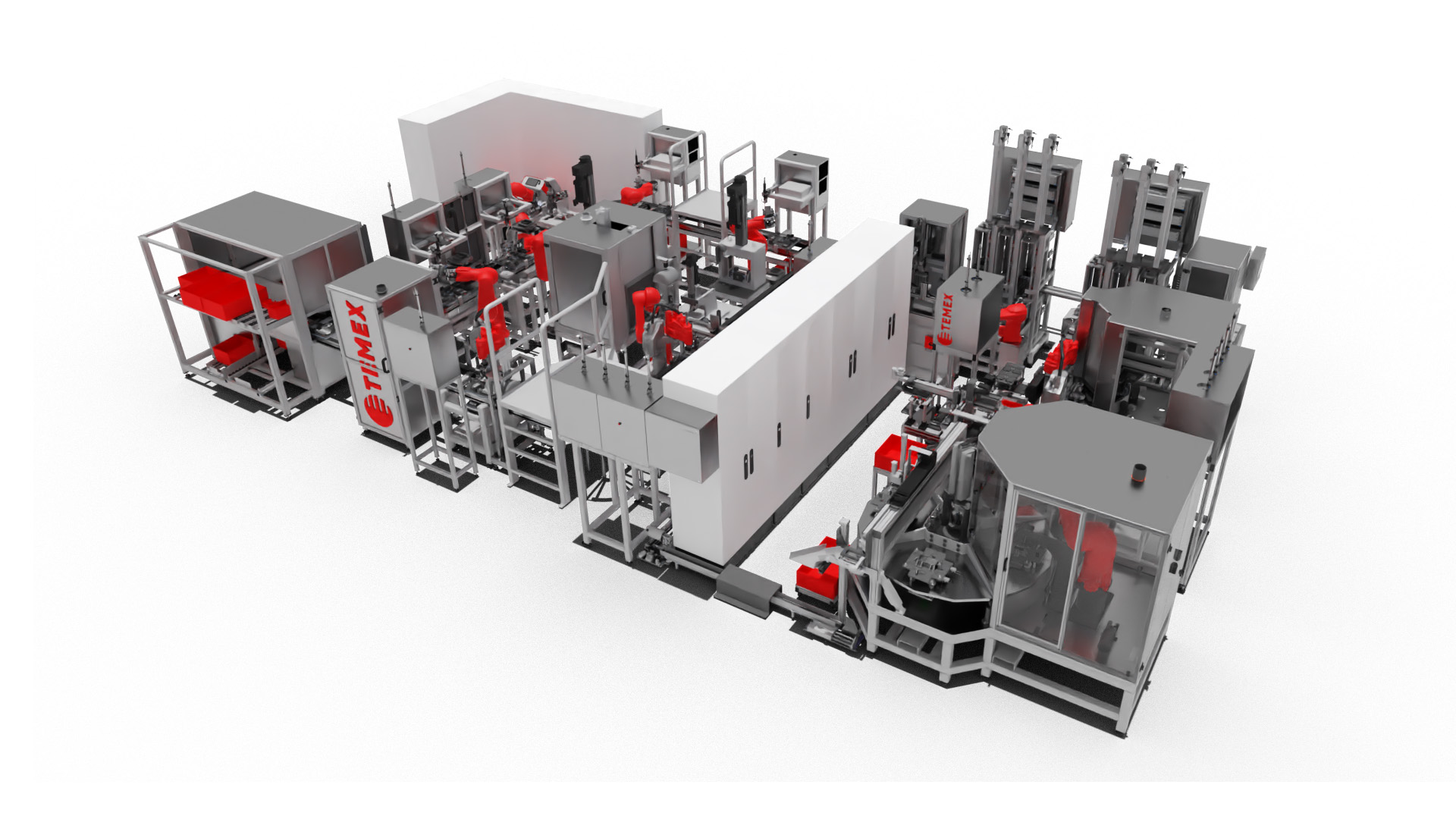 BASIC PARAMETERS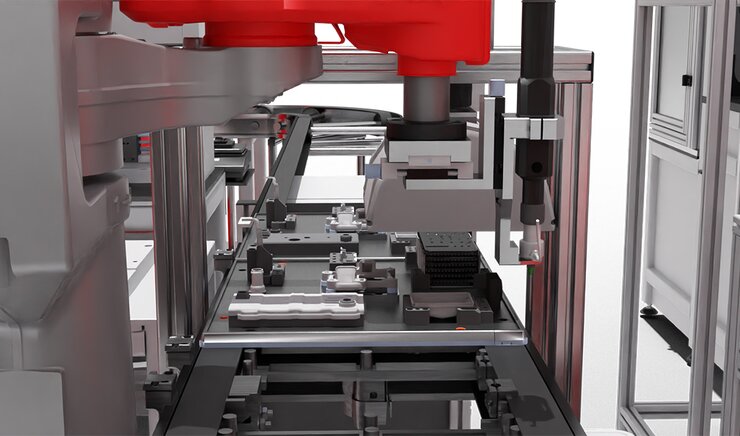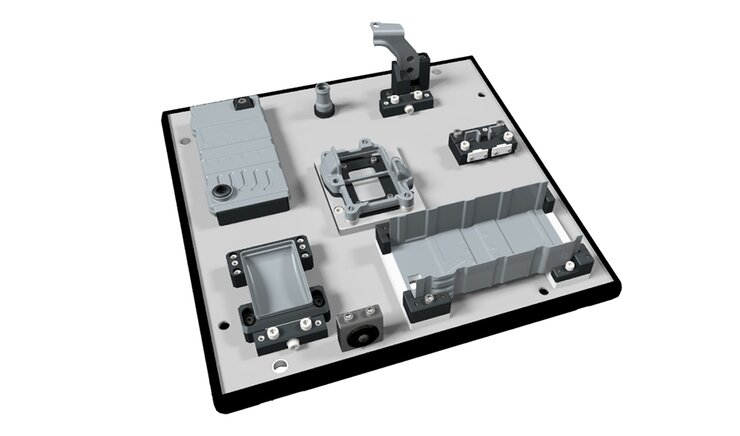 Placement of parts on the pallet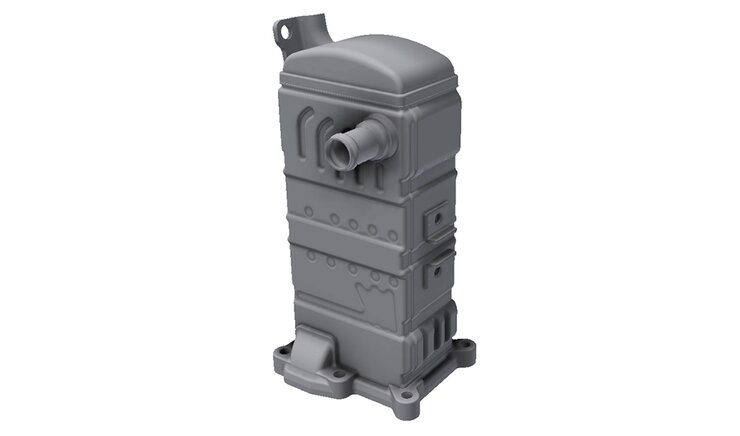 DELIVERY OF A FULLY AUTOMATED LINE FOR COOLER ASSEMBLING (AUDI RADIATOR)
This project covers the joint implementation of three contracts: 
 – AUDI radiator assembly line. 
 – Addition of elevators to the project of the AUDI V6 GEN EVO 3 cooler.
 – Addition of a delta pasting station.
Name of contract:      AUDI radiator assembly line
Term of delivery:        2018-2020
SPECIFICATION
The project was launched at the inquiry of the customer and was gradually refined in subsequent technical negotiations, where the order was finalized by the end customer – Audi. During the implementation, further requirements arose for the improvement and addition of a comprehensive line with a delta pasting station and input folding device for tubes with fin (bellows), so-called elevators.
The main requirement of the customer was to increase quality, save on manpower, and increase productivity.
SOLUTION – PARAMETERS
Line cycle:     1 minute / pc
Capacity:        20 pallets, or 1 pc = 1 pal.
DESCRIPTION OF THE AUTOMATED PROCESS
The operator inserts individual components and removes the finished unit.
Insertion, orientation and handling of tubes.
Calibration of the shell and partitions.
Pasting the inner partitions of the tube shell.
Threading and sealing the tubes through the lids.
Installation of upper and lower flanges.
Laser marking the DMC code.
BASIC CHARACTERISTICS
The handling of parts (coolers) is done by 13 STAUBLI robots with grippers of our own design. 
The DMC code reader is from Cognex and is systematically connected with the traceability of the production of the customer's internal MES. 
The calibrated scales are connected to the SIEMENS control system and the visualization is displayed, including control on the OP panel.
The equipment is operated by two operators, who also take care of several connected workplaces.
Key benefits of our solution
Minimization of scrap and full automation
The coolers assembled on the TEMEX supplied equipment are manufactured in shorter terms for further connected operations in the car production cycle
Elimination of manual pasting and folding after incorrect assembly and the cracking of the cooler itself
Increased labor productivity and quality
Huge manpower savings – this device is fully automated
Saving on the costs of input pasting material, complexity of assembling the cooler
Reducing the financial costs of assembling the product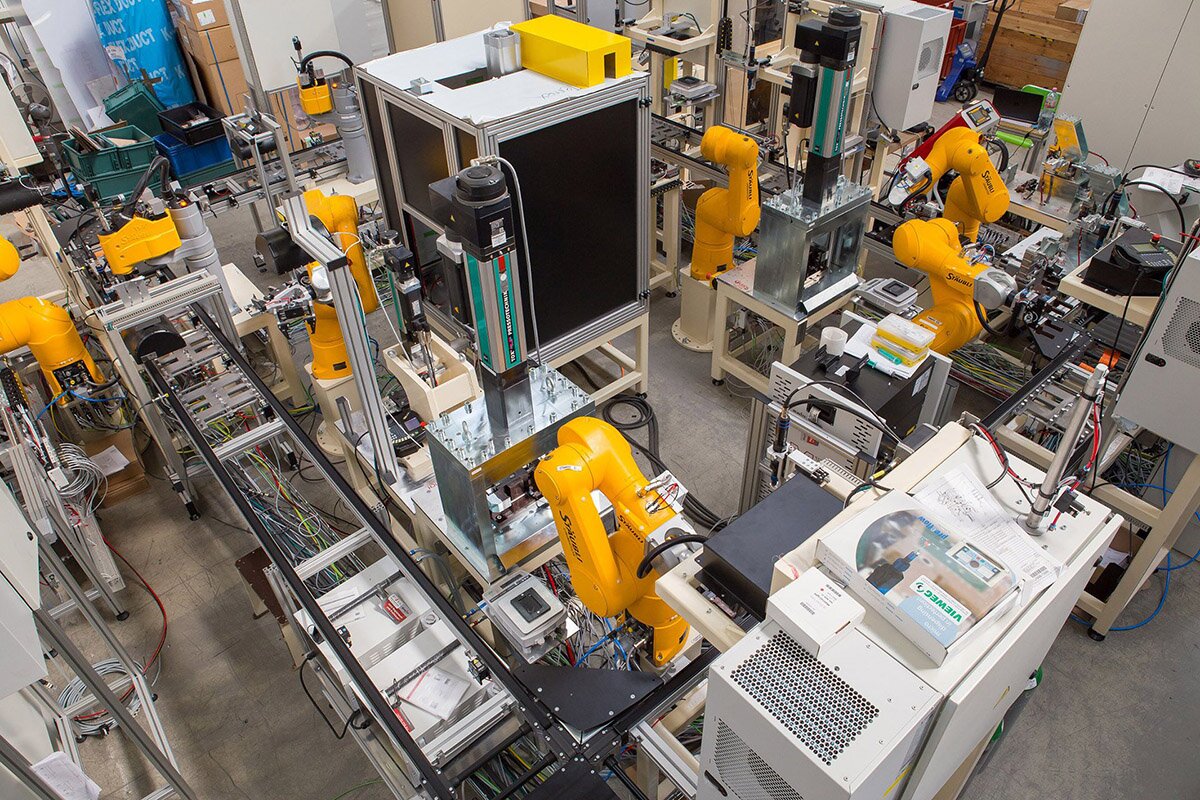 General view of the line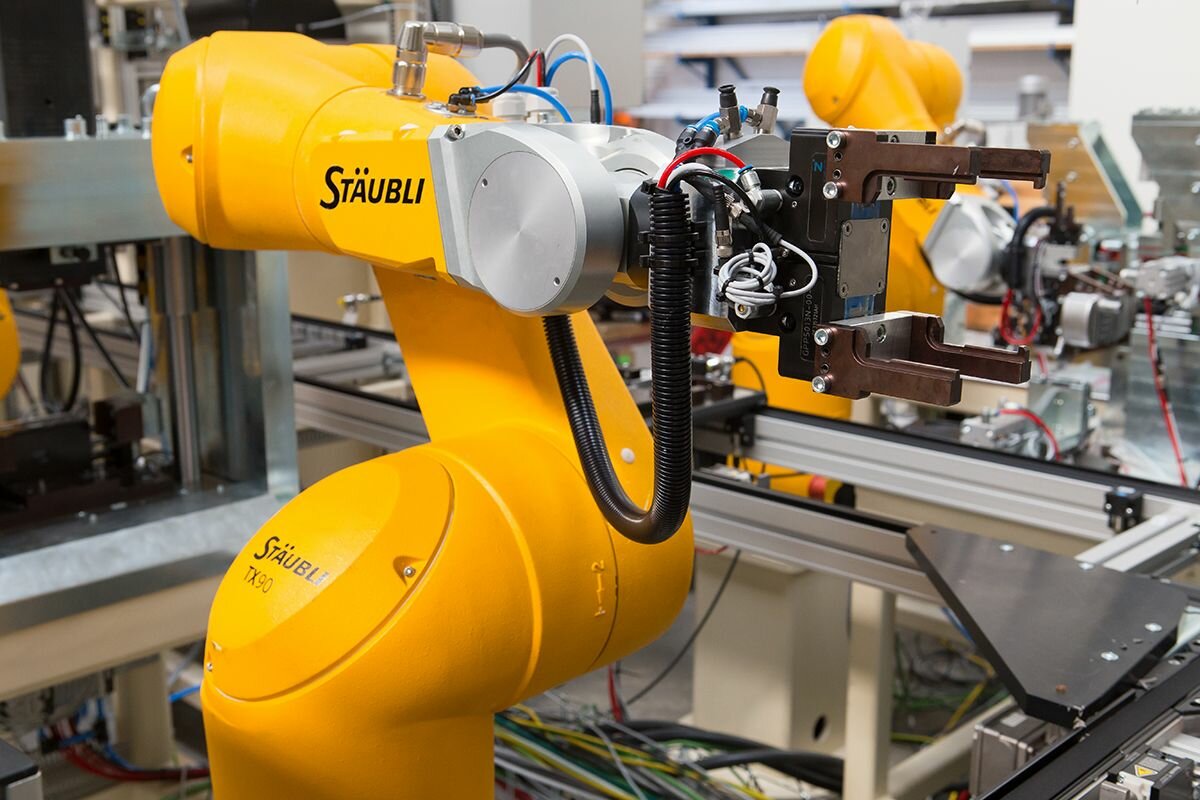 Robot gripper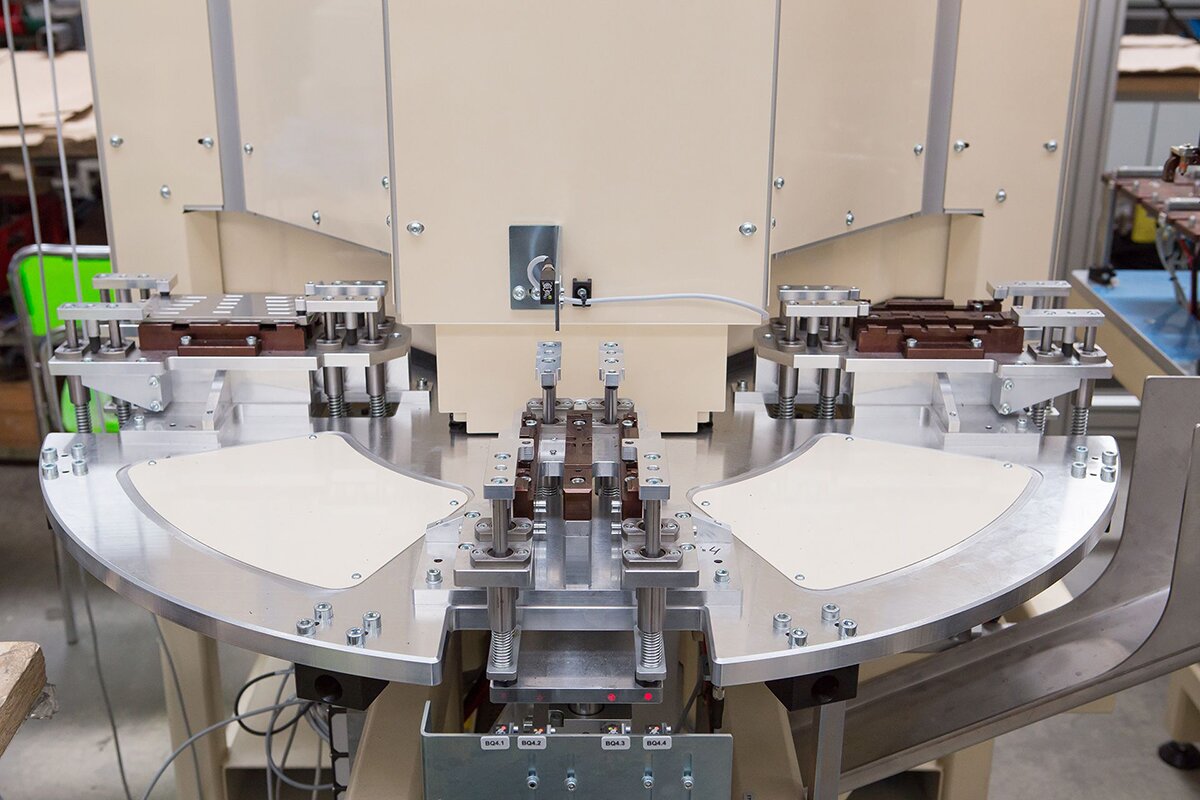 Part of the welding cell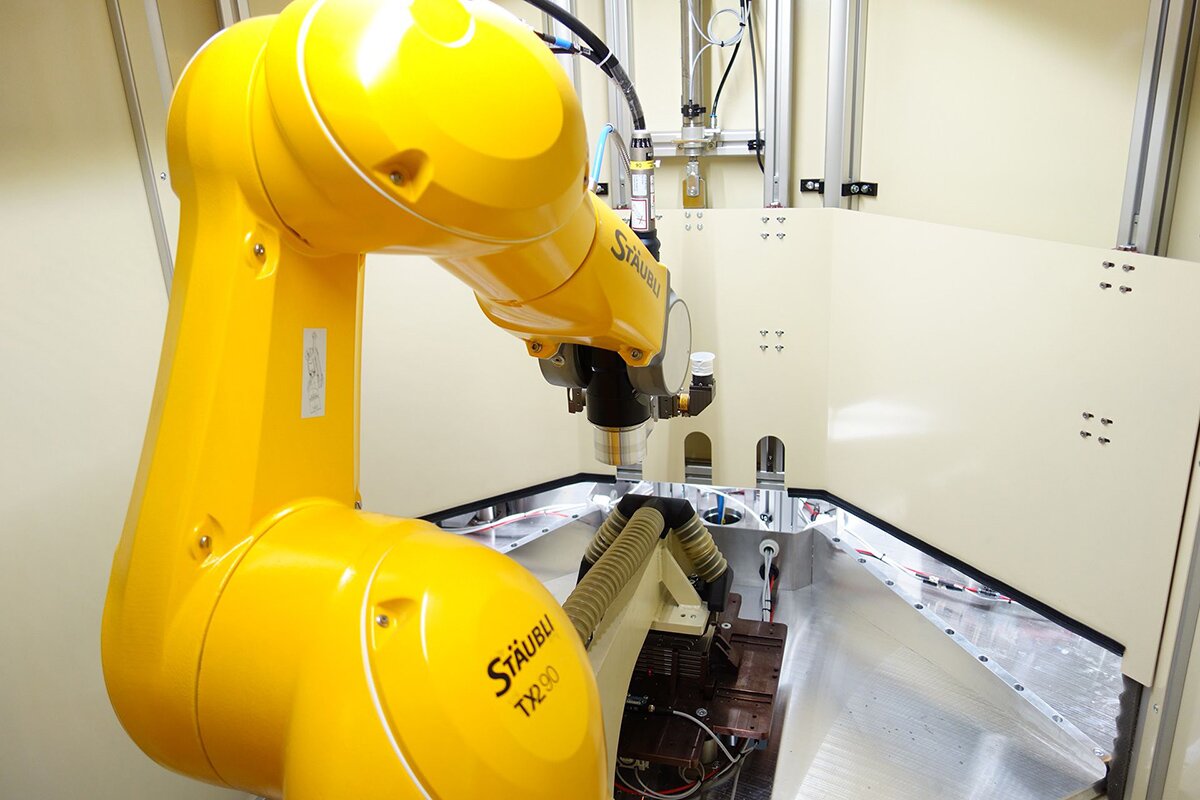 Welding robot in a cell
                                                      RADIATOR ASSEMBLY LINE (AUDI) – VISUALIZATION