MESSER CUTTING MACHINE – ELECTRODOCUMENTATION SUPPLIED
Name of contract: Vítkovice Steel – Messer cutting machine – electro documentation
Term of delivery: 2017
SPECIFICATION
This involves replacing the existing supply manifold for the beam cutting machine at the 260 Sheet Metal Rolling Mill, ÚVÚ 260.65 Batch Preparation Hall 5, which does not meet the current safety requirements for the operation of the cutting machine according to current legislation.
SOLUTION
The replacement supply manifold was supplied by Messer Eutectic Castolin Slovensko s.r.o., the exclusive representative of MESSER Cutting System for the Czech Republic, which is the legal successor of MESSER GRIESHEIM, the manufacturer and supplier of the original F-BS cutting machine manufactured in 1986. The replacement manifold meets the requirements for safe operation and was delivered with a certificate for the same product.
DESCRIPTION OF THE AUTOMATED PROCESS
1. Messer cutting machine supply manifold
The supply manifold for the cutting machine is used for branching, for pressure regulation and for
controlling the oxygen and natural gas for the cutting machine. The RM1.1 switchboard, which contains
the ET200S control system, is used for control.
2. Ex pressure sensors on the board
3. Ex solenoid valves on the board

BASIC CHARACTERISTICS
All components on the manifold must comply with the relevant certificates for using them in an Ex hazardous area.
Key benefits of our solution:
Safe operation
Minimal failure rate
Elimination of work-related accidents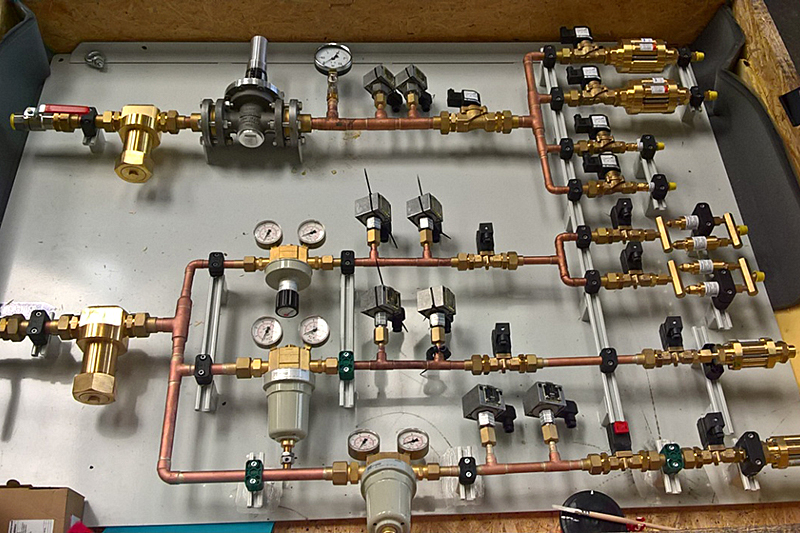 ad 1.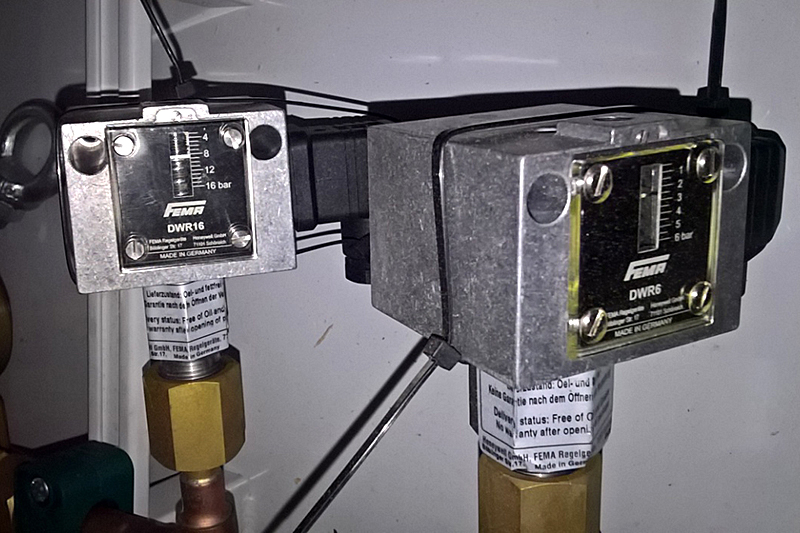 ad 2.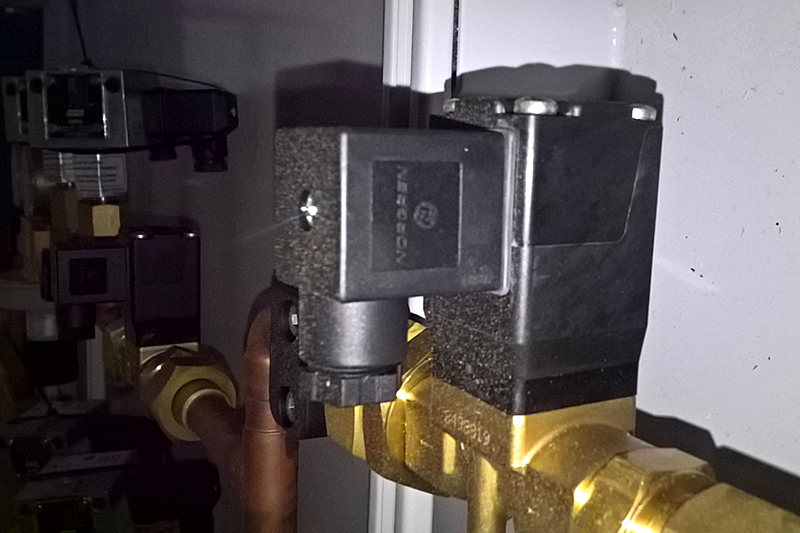 ad 3.