Modifying the hose production line in accordance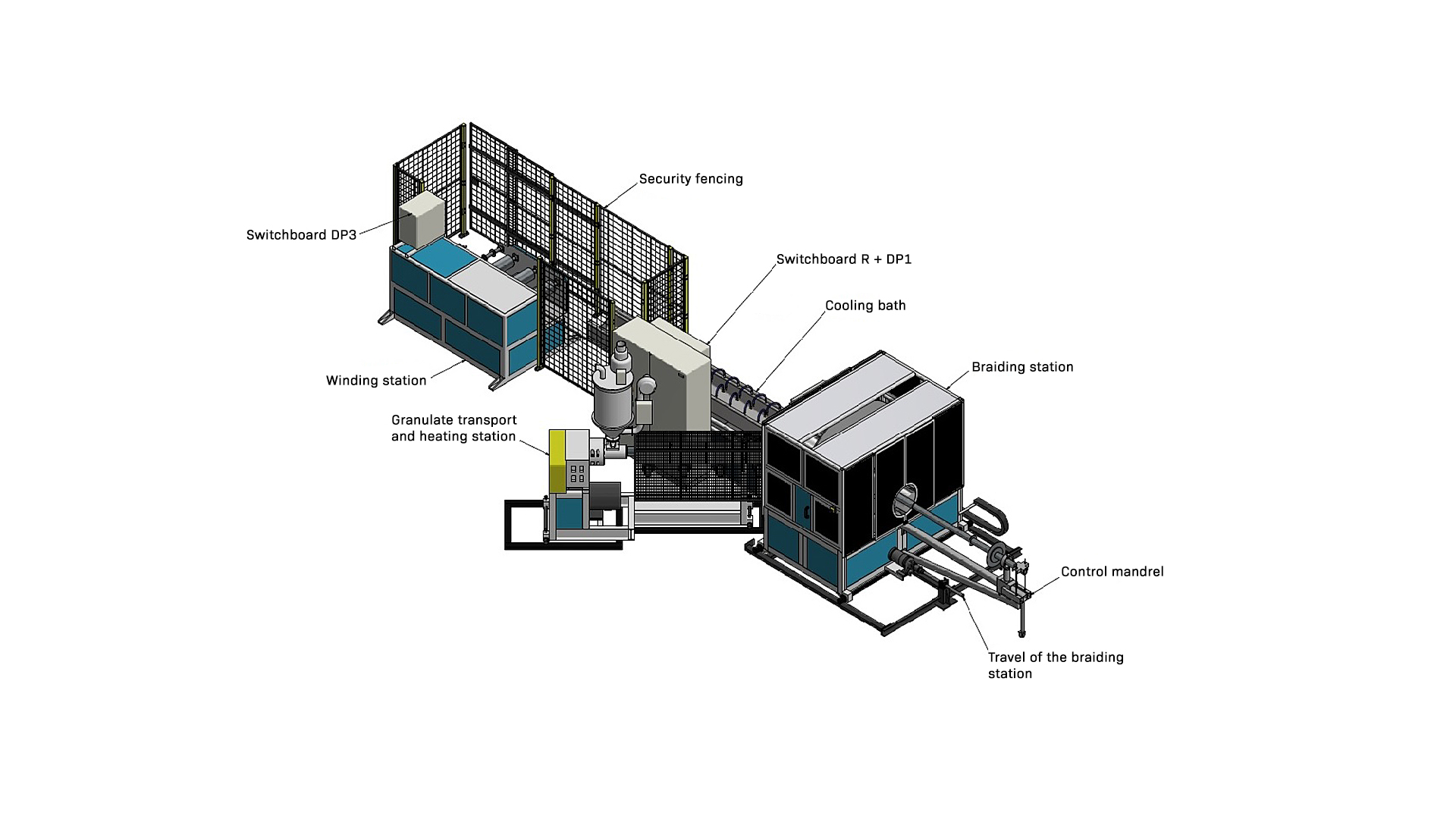 MODIFICATION OF ELECTRICAL INSTALLATION AND MACHINE MODIFICATIONS OF THE EXISTING JD-90 LINE WITH SUBSEQUENT CE CERTIFICATION
Name of contract: Modifying the hose production line in accordance with valid legislation
Term of delivery: 2018
SPECIFICATION
The project was implemented at the customer's request for a technical assessment after revising a line newly delivered by a Chinese manufacturer and the subsequent request to make appropriate modifications to the equipment of the line in view of the operating requirements imposed by applicable legislation. Our delivery was a complete reconstruction of the electrical part together with mechanical modifications (especially fencing).

TECHNICAL SOLUTION OF THE EQUIPMENT
The customer purchased a hose production line from a Chinese manufacturer. After the equipment was installed, some serious shortcomings were evident and the line was often faulty. The inspection we subsequently conducted revealed that the equipment had not been placed on the market in accordance with valid EU directives/regulations or related regulations of the Czech government, i.e. the necessary certificates and documents based on the applicable legislation were not provided. From the point of view of safety, the whole device could be assessed as dangerous.
Some exposed areas of operation lacked measures against possible health hazards (covers). Where these measures were in place, there was nothing to prevent the accidental opening of covers when the machine was running or, if that happened, to shut the machine down.

After evaluating the overall state of the machinery, we proposed the following solution:
1. Prepare basic documentation for the machine, i.e. prepare documentation of the actual state of the machine (assembly drawings) and electrical parts.
2. Dismantle the existing cabling, but other electrical components to be reused if they had the appropriate EU certificates.
​In accordance with applicable EU directives/regulations and related regulations of the Czech government, we therefore continued as follows:

• Prepared an analysis of the safety risks of the entire equipment (classifying the safety category),
• The machine part to be retained,
• Prepared new electrical documentation with regard to safety risks,
• Made all necessary deliveries and modifications to the equipment according to the new electrical
documentation,
• Added safety features (fencing, covers, emergency buttons, etc.),
• Revision,
• Equipment activation, adjustment,
• EMC testing and noise measurement,
• Prepared the document "Instructions for the operation and maintenance of the machinery",
• Issued protocols related to CE certification.
Key benefits of our solution:
Minimization of time delays between individual production cycles
Detailed information about the entire equipment (comprehensive documentation)
Easy and safe operation of the entire equipment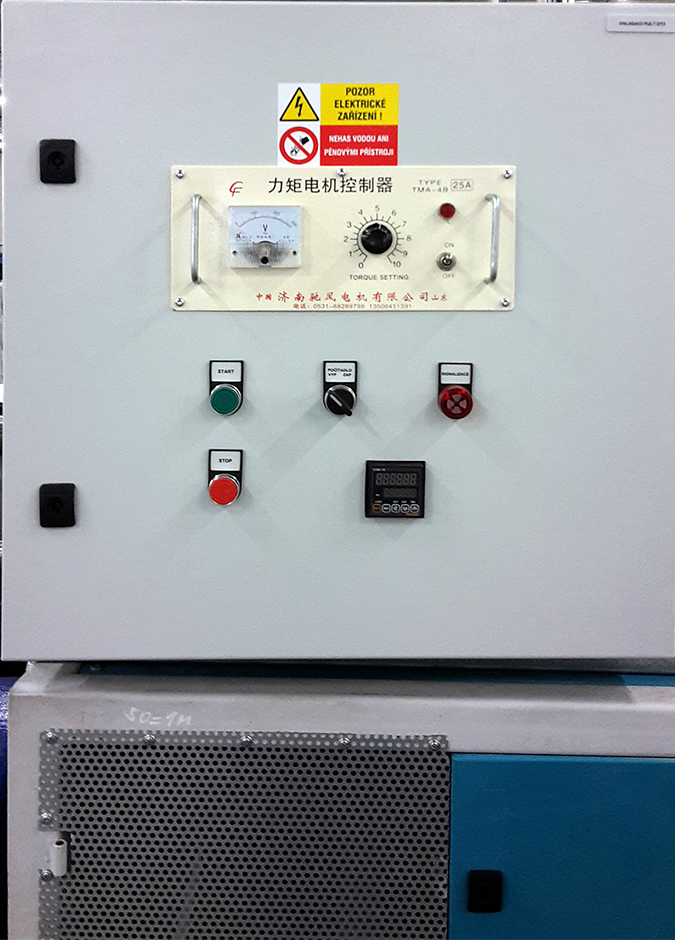 Reconstruction of electrical parts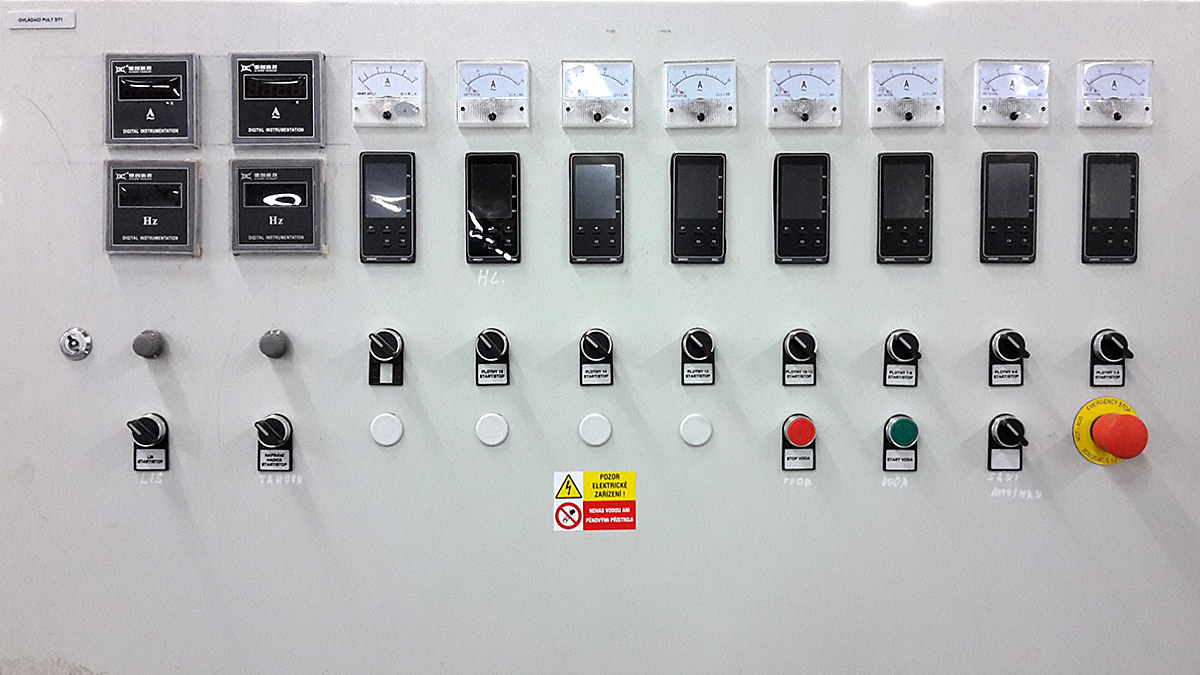 Reconstruction of electrical parts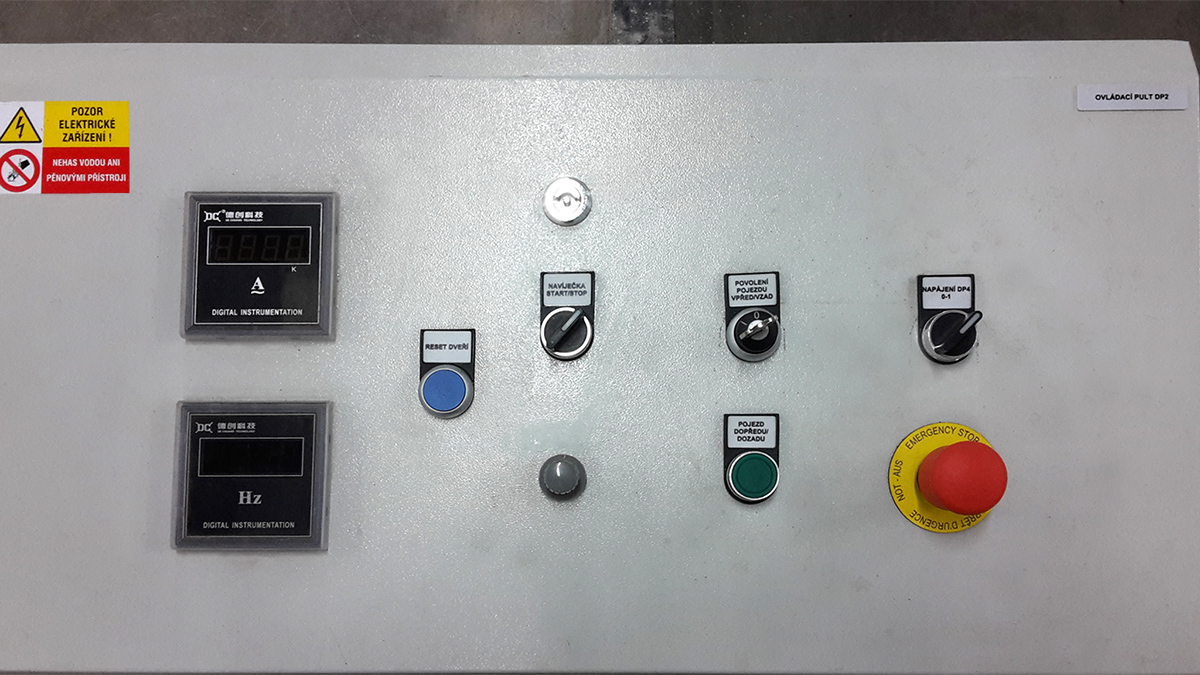 Reconstruction of electrical parts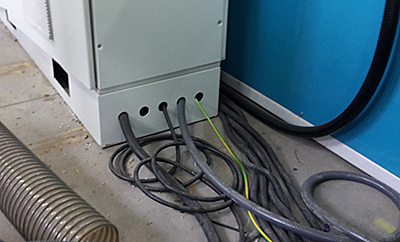 Deficiencies of the newly delivered line by the Chinese manufacturer
Deficiencies of the newly delivered line by the Chinese manufacturer