LT trolleys = test station modules for testing different types of coolers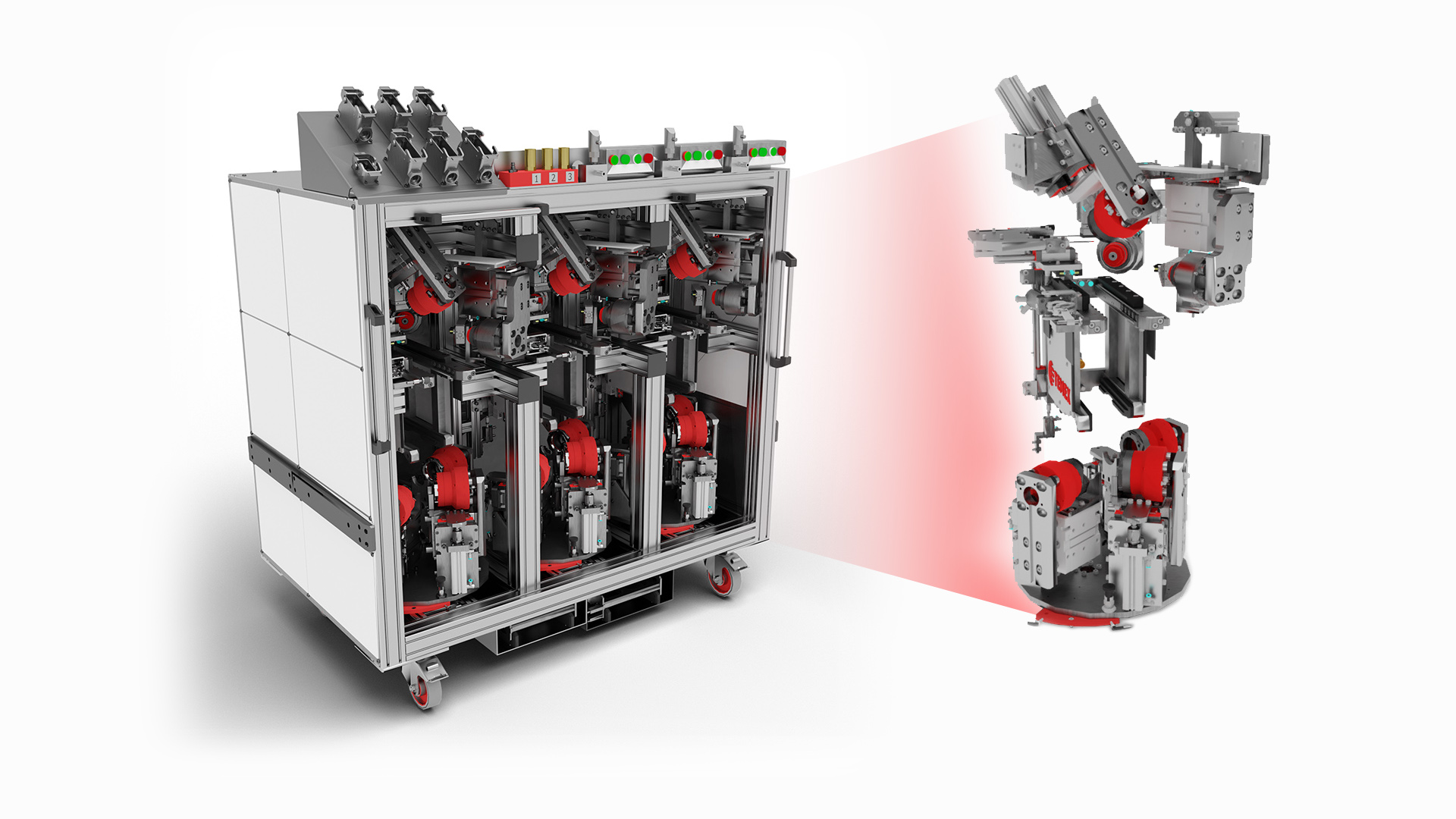 TYPES OF LT TROLLEYS – CONSTRUCTION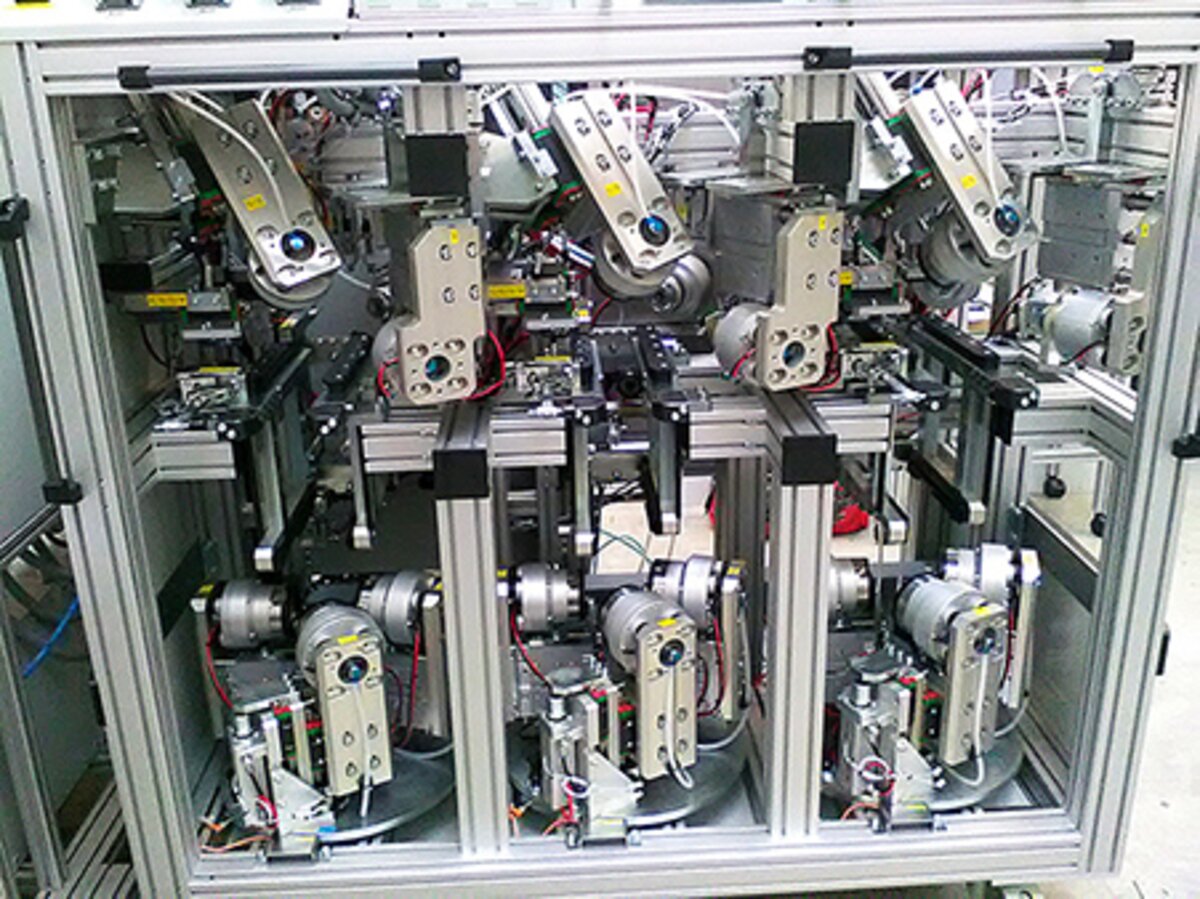 Vertical drawerless (the cooler is inserted)
Vertical drawer trolley (the drawer slides out)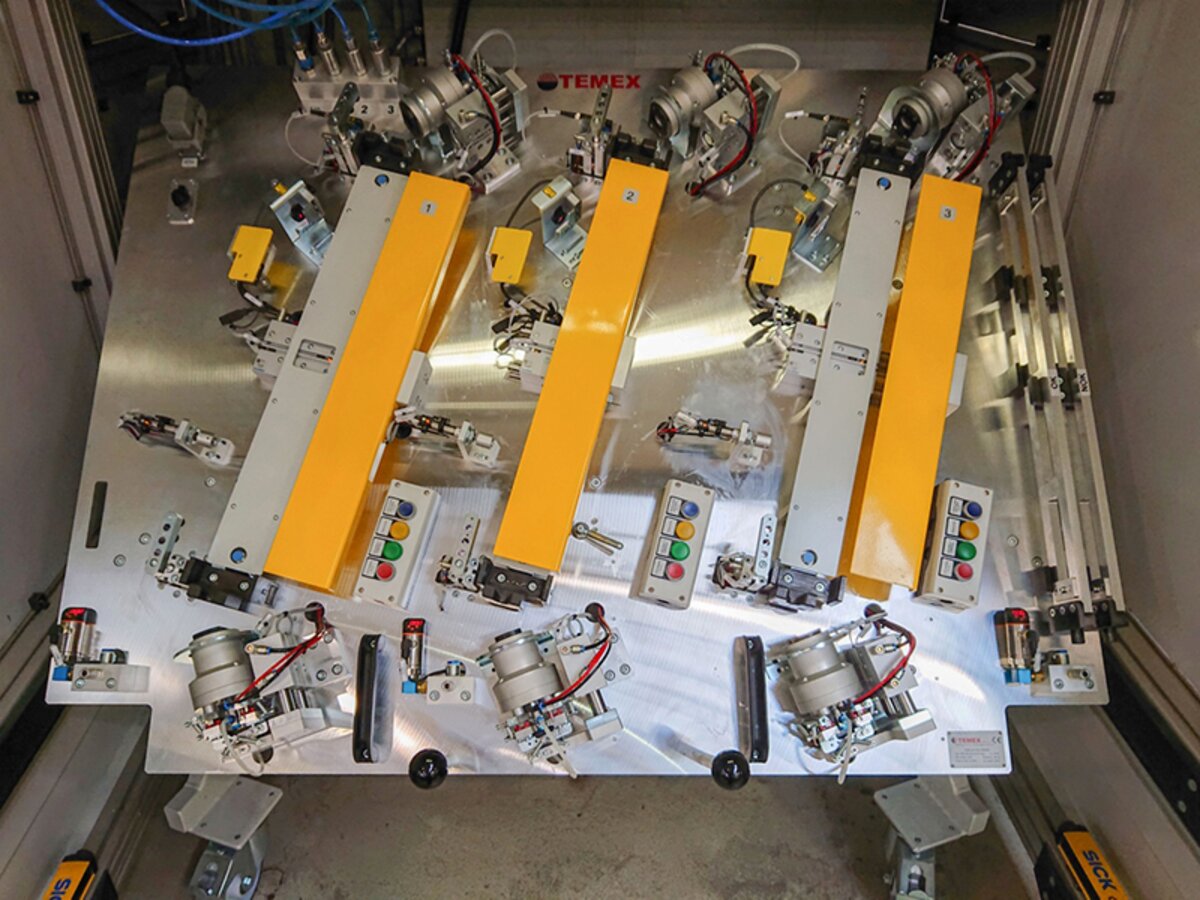 Inclined sloping trolley (can be folded)
Leak tester trolleys
Name of equipment: Leak tester trolleys of various types
Number of workstations within this equipment: 3
Delivery term: Regular deliveries
 
EQUIPMENT OPERATION:
Leak tester trolleys (so-called instruments) contain the leading technologies for the final testing of the cooler. These tools can be designed to test multiple types of slightly different coolers. The most important elements in the trolleys are the sealing heads, which ensure a leak-free air circuit connected to the cooler.
According to the customer's specifications, the trolley can also contain a simple measurement of Go/noGO, where the required dimensions can be measured after calibrating  the parts with the manufactured gauge´s help.
 
DESIGN OF THE EQUIPMENT:
• Trolleys are made out of ITEM profiles
• Solid panels as fixed surfaces or as doors
• The working space of the machine is secured by an optical safety barrier or safety doors
• Integrated detectors – e.g. inductive sensors of the inserted part, blue dot sensors, text and barcode scanners, heat-sink core detector and more
• Each trolley has a set of steerable wheels with brakes and handles for the easy handling of the LT trolley when changing it
Key benefits of our solution:
Easy change of trolley – LT trolleys are easily changeable if another type of cooler needs to be tested
The proven quality of the design – repeated deliveries of this type of equipment throughout the world for testing all standard kinds of coolers – CAC, iCAC, RAD, LTR
Our equipment is used for testing coolers for all major brands like VW, AMG, BMW, HONDA, VOLVO, FIAT, RENAULT, AUDI and more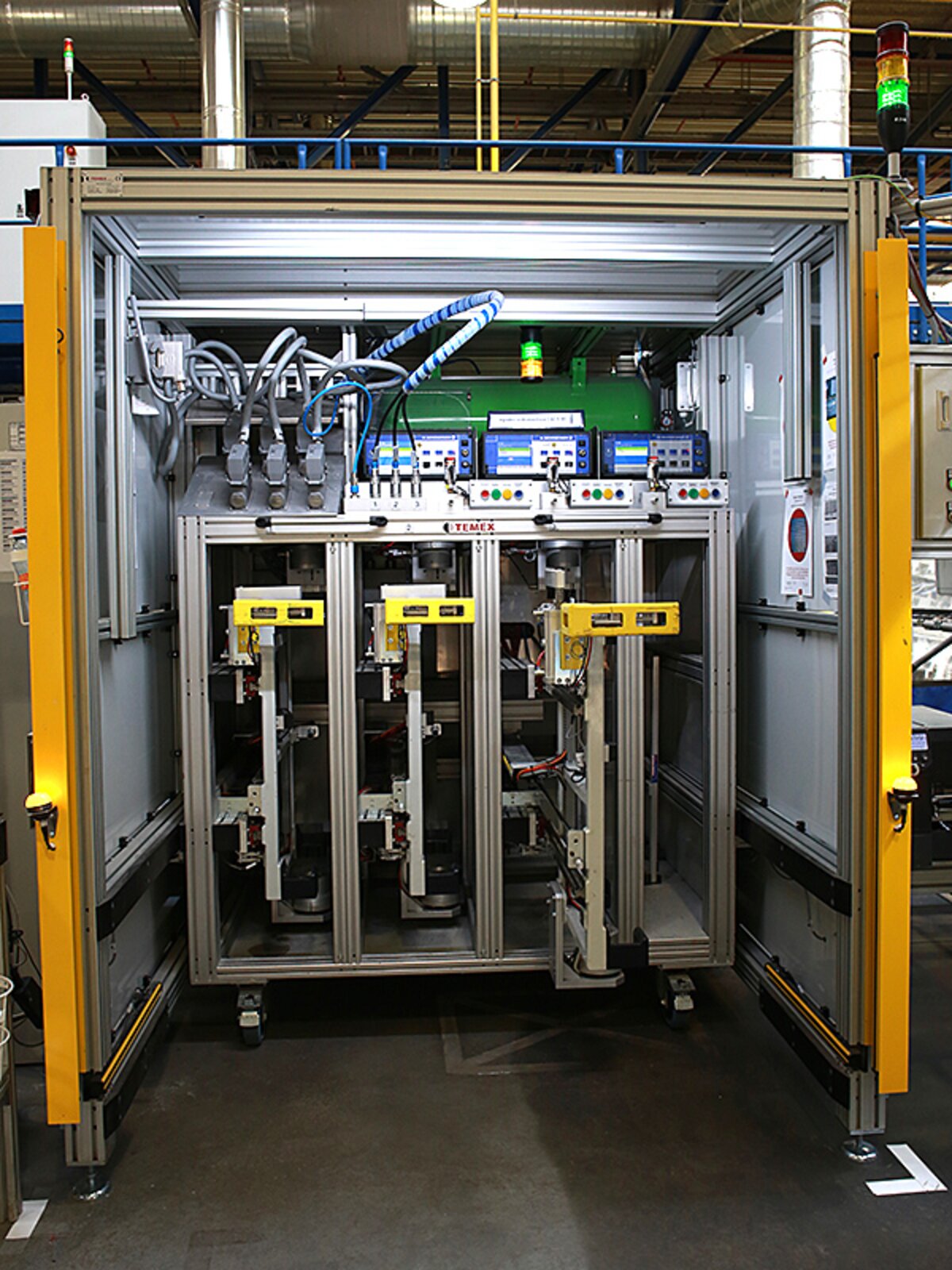 ​​​​​​Leak tester – station + LT trolley (instrument)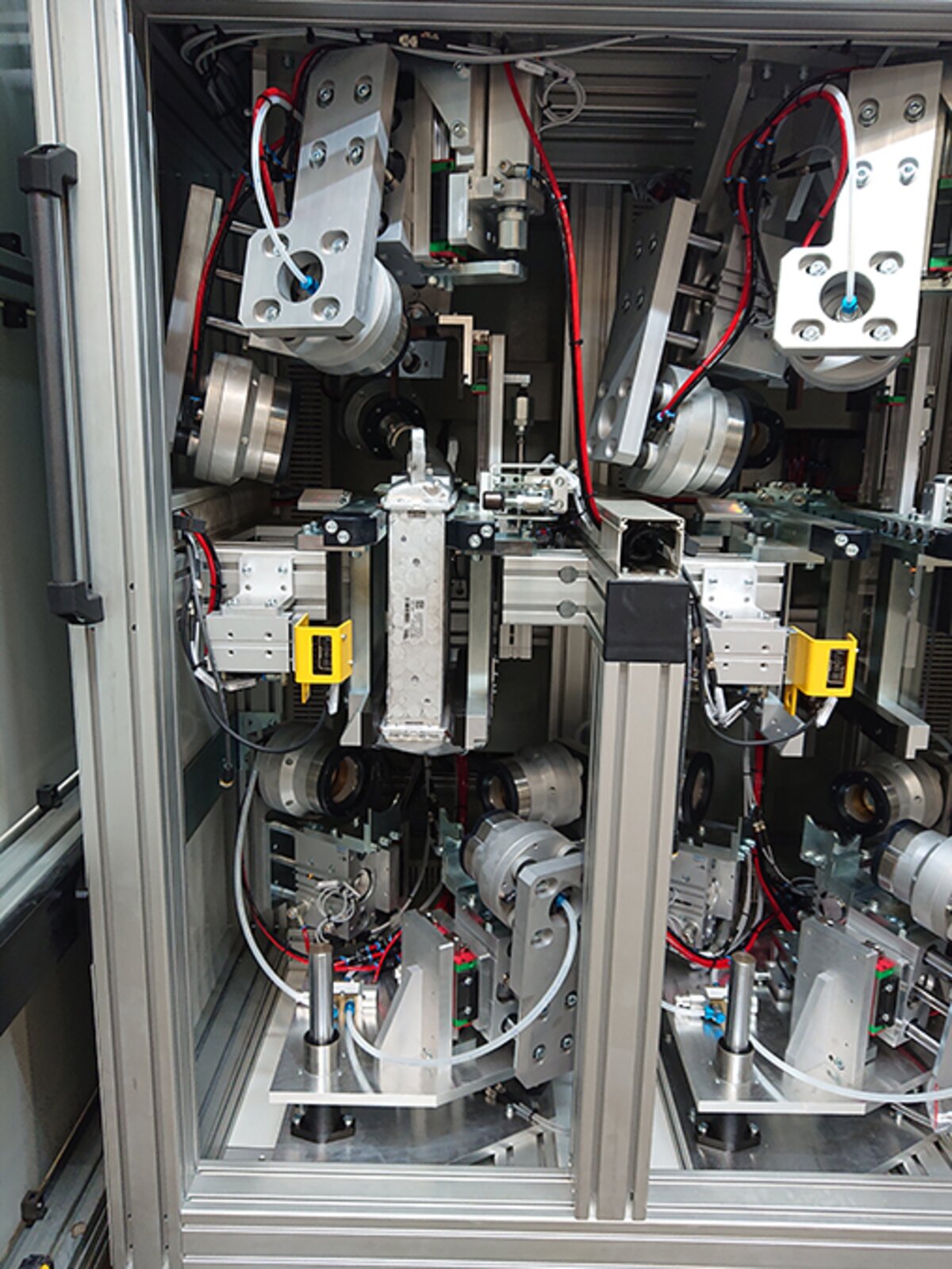 Vertical drawerless (the cooler is inserted)