Absolutely dependable sorting
and storage of aluminum wheels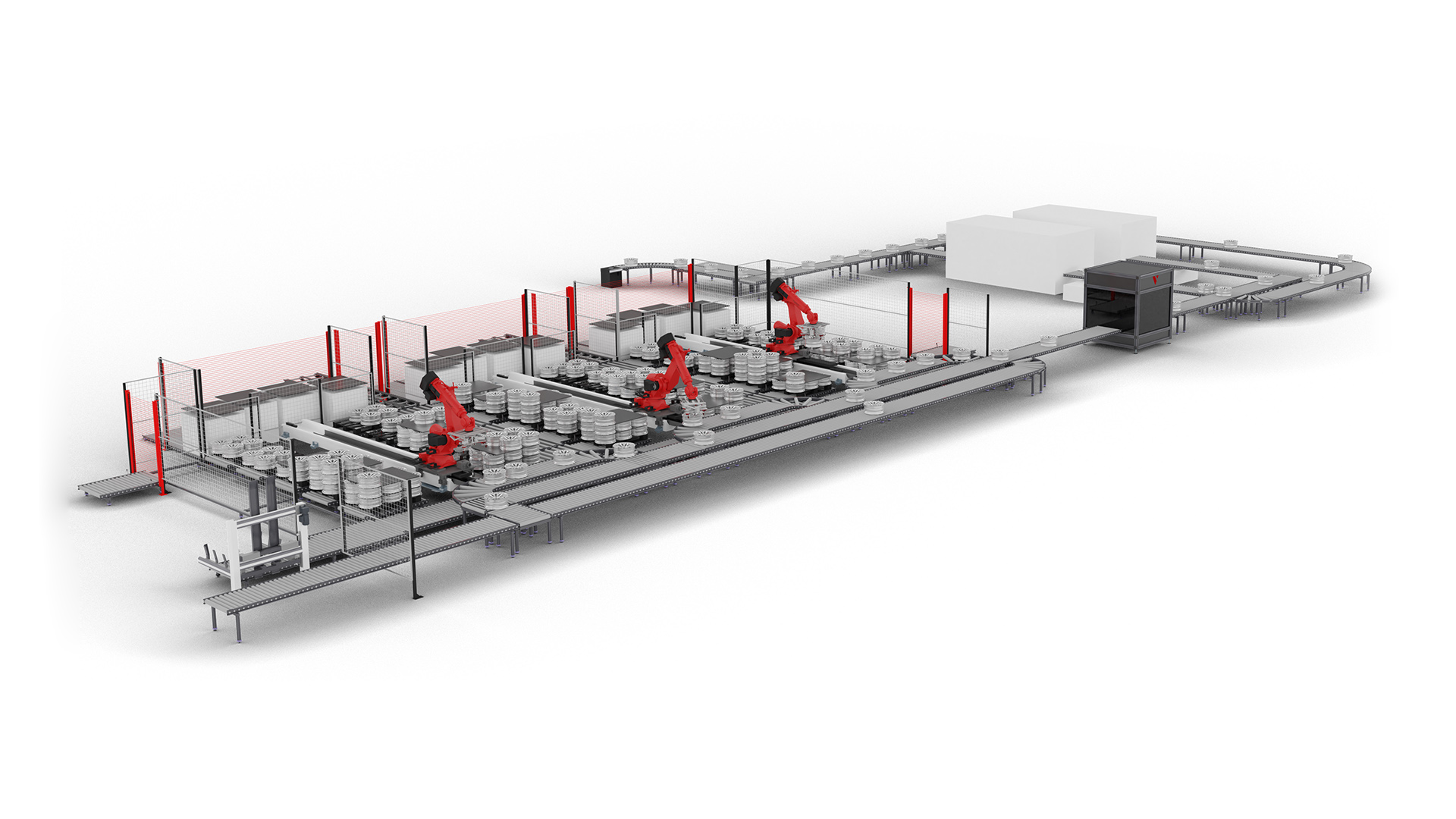 Basic parameters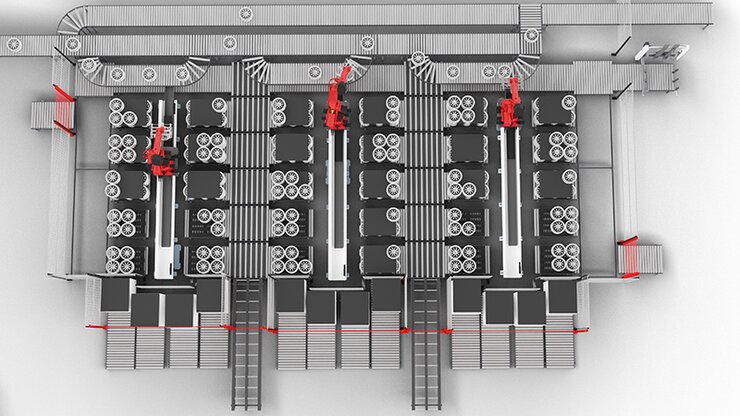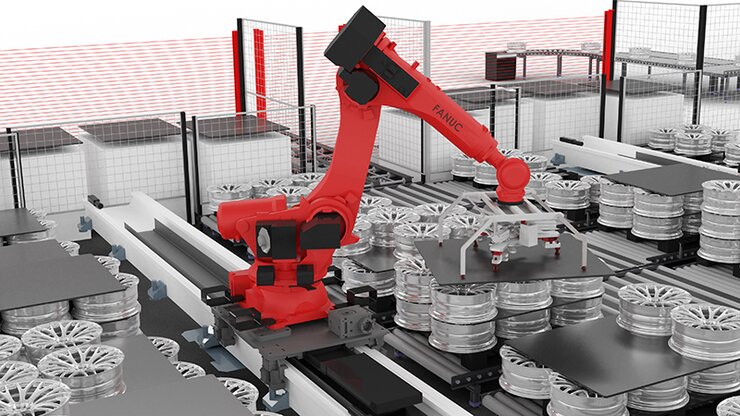 Grabbing and placing mats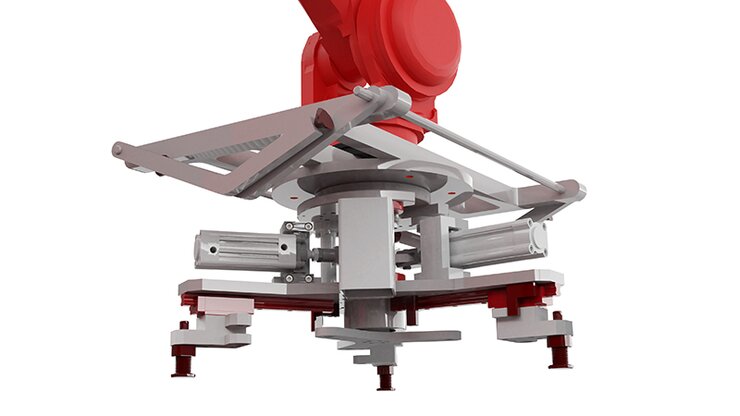 What is palletizing?
Palletizing is a method of transporting and putting goods on shipping pallets.
In the past, palletizing was done by people – products were put on pallets by hand.
Manual palletizing was very physically and time consuming for employees.
With the advent of palletizing robots, the entire palletizing process, including the subsequent transport and logistics of goods, has greatly accelerated.
Industrial robots are also used to remove aluminum wheels from the end of the conveyor belt and quickly place them on the pallet. This use of robotic machines in combination with conveyor systems provides an efficient replacement of the physical handling (turning, lifting, placing) of aluminum wheel castings by humans.
 
Study on the placement of aluminum wheels
Customer:
Manufacturer of aluminum wheels
Implementation length:
6 months
SOLUTION
Line cycle:
600 wheel / hour
Capacity:
51 pallets - wheel types, up to 2000 wheels
After the annealing furnaces, the wheels are turned to face downward by an automatic turner so that they can be placed on the pallet by the robot.
The wheel type is recognized by the profiler. The profiler recognizes the casting symbols on the aluminum disc.
The recognized wheels are transported by a roller conveyor system to the collection point of the robot, which places the wheel on the right pallet.
Key benefits of our solution:
Minimizes scrap
Detailed information on the location of each wheel
Eliminates work-related accidents during the manual handling of heavy wheels
Big manpower savings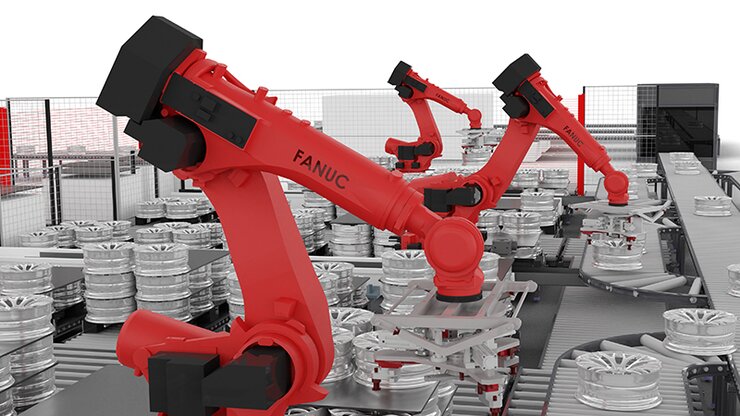 VISUALIZATION OF THE WORKPLACE OF THE ROBOTIZED LINE FOR PALLETIZATION