Zorro 25 automated inspection machine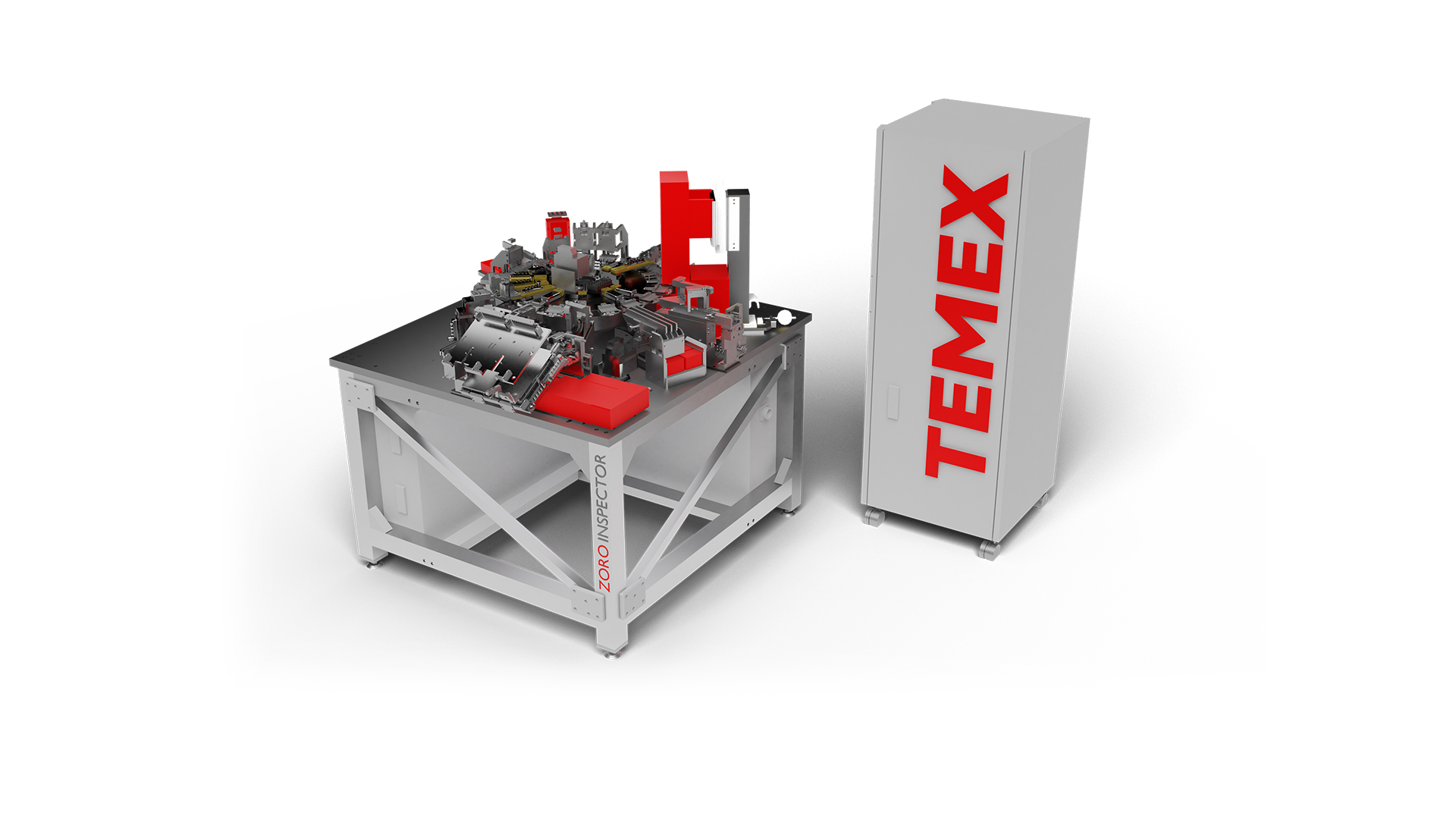 DELIVERY OF ZORRO 25 AUTOMATED INSPECTION MACHINE
Name of contract: Zorro 25 inspection machine
Term of delivery: 2019
SPECIFICATION
The project was implemented as a copy of the customer's existing machine – inspection machine. Based on the supplied documentation (mechanical and electrical parts, including software), a new automated inspection machine was manufactured and subsequently assembled.
SOLUTION – PARAMETERS
Line cycle: 700 sec / pc
DESCRIPTION OF THE INSPECTION PROCESS
1. The pallets with tested pins are loaded by the operator into the input station, from where they are transported to the vibrating bar by means of two linear drives and then inserted into the first station.
2. The pins are grabbed by a cylinder-controlled gripper and then rotated by a carousel to 20 checkpoint stations.
3. All checks are performed by Keynce cameras or air measuring probes.
4. The pieces are pushed out onto the appropriate rails according to the individual detected defects.
5. OK pieces are pushed out to the output station, where they are filled into empty pallets using a linear drive – the opposite principle of the input station.
6. The results of camera inspections are displayed on the monitor; the display of operator activities is done on the HMI panel.
BASIC CHARACTERISTICS
Since this is an inspection machine with a great deal of emphasis on precision, foreign manufacturers were approached for special parts to fulfill the customer's wishes. We manufactured other mechanical parts (metal and plastic) according to the documentation received and had them surface treated according to requirements. The machine is controlled by two PLC SIEMENS S7-1500. The inspections are carried out by three Keyence cameras. An HMI panel from SIEMENS is used to set up the machine and visualize its operation.
Key benefits of our solution
Looking for potentially dangerous machine parts and eliminating them
Electrical connection innovations according to current directives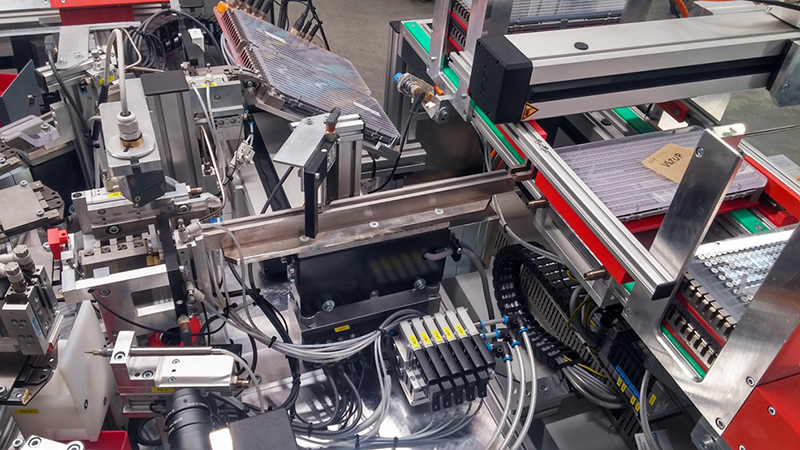 ad 1.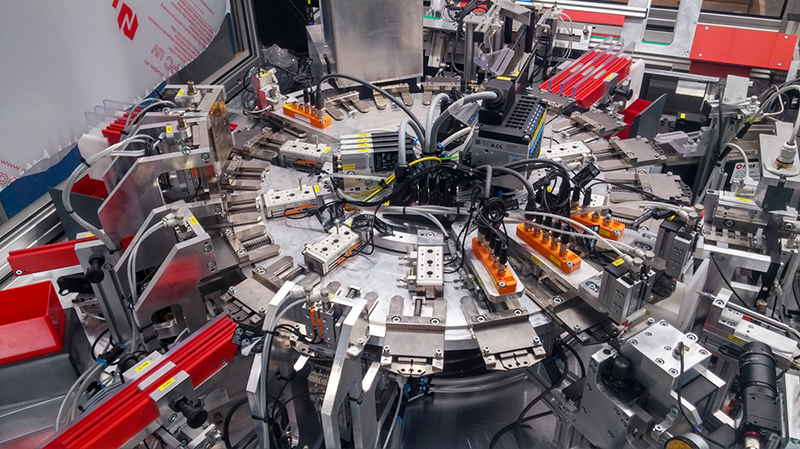 ad 2.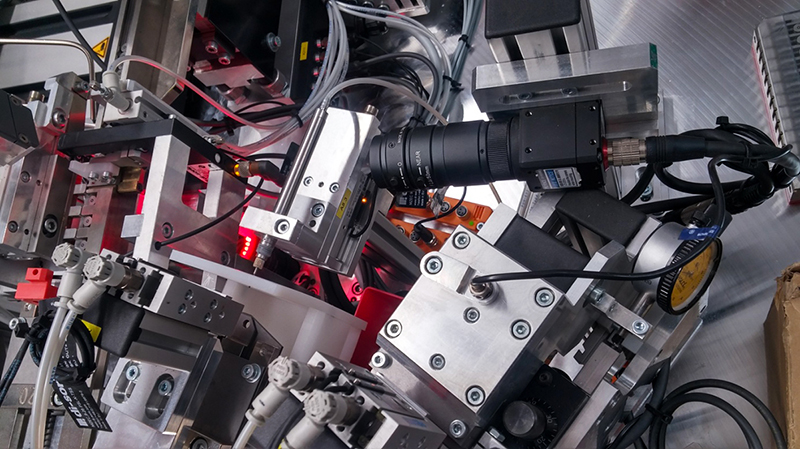 ad 3.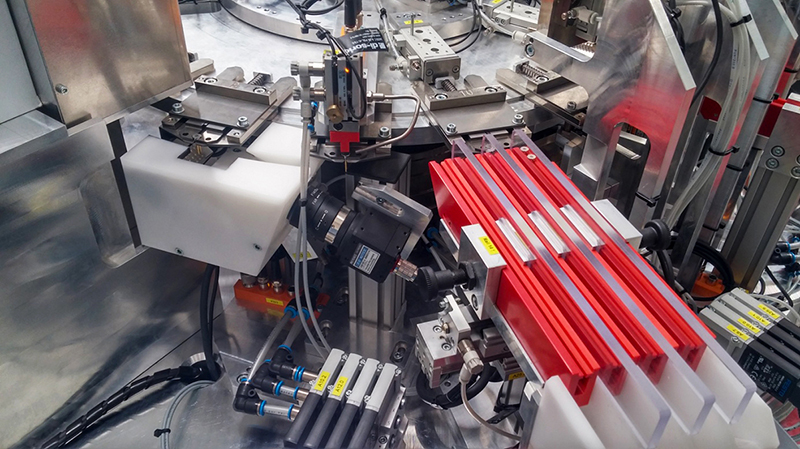 ad 4.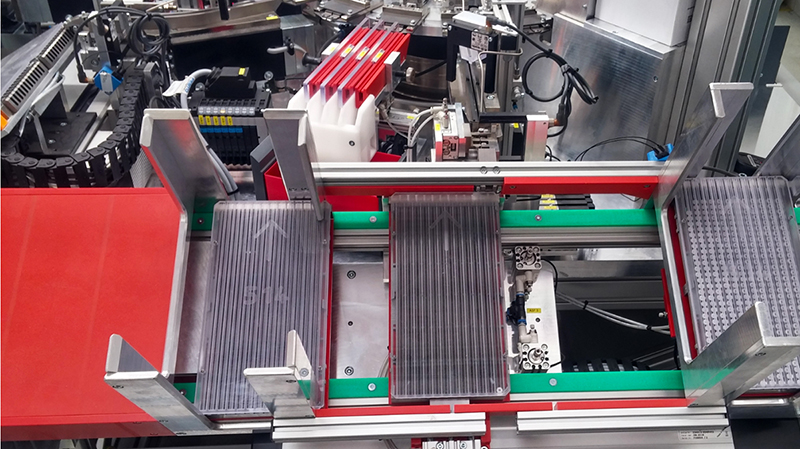 ad 5.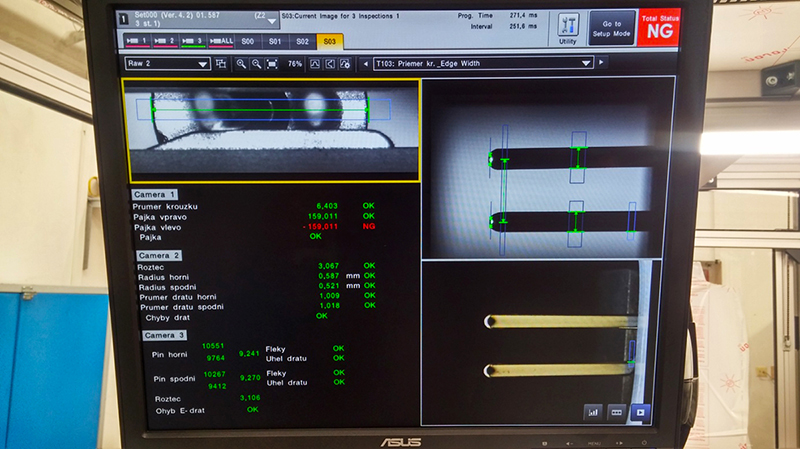 ad 6.