Automation and effective merging of several
workplaces into one unit with robots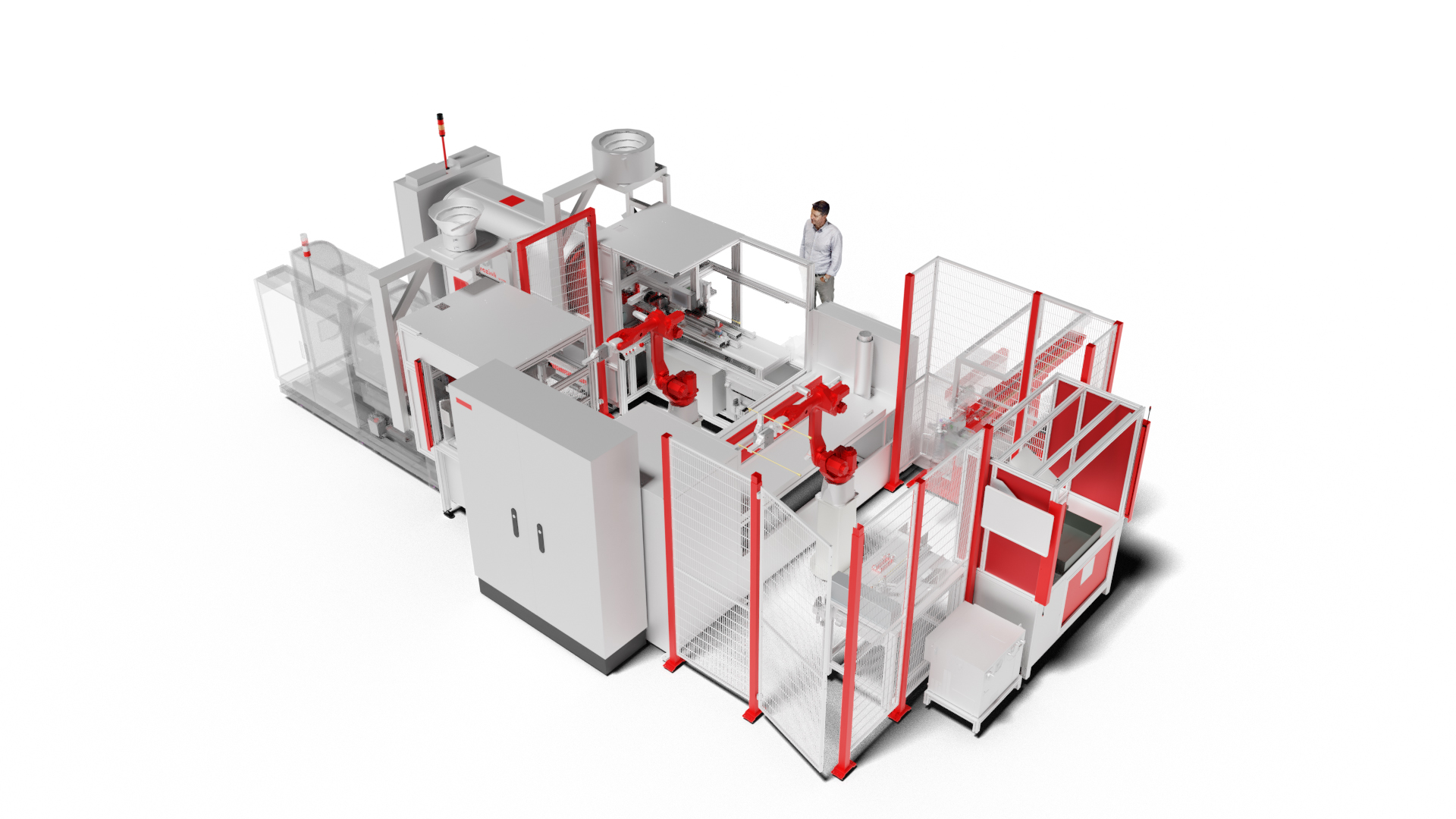 Basic parameters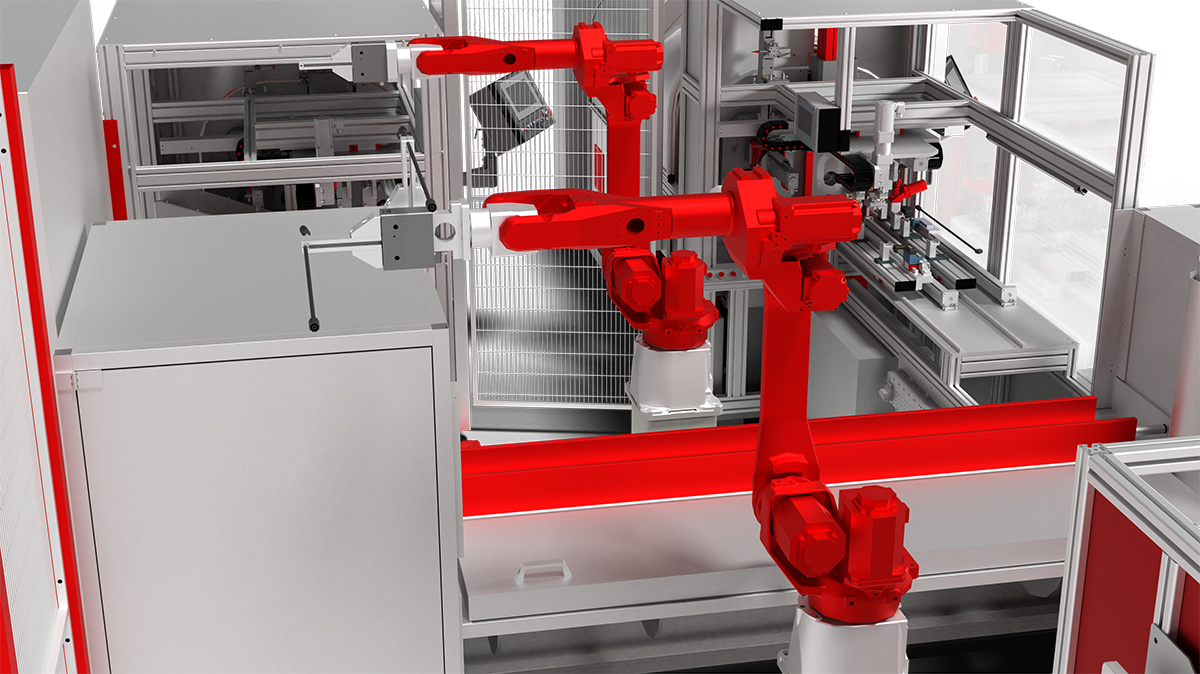 Part of the placement line - Robot 1 and Robot 2
Part of the line with the feeder for pressing end 2
Part of the line with the camera station (control)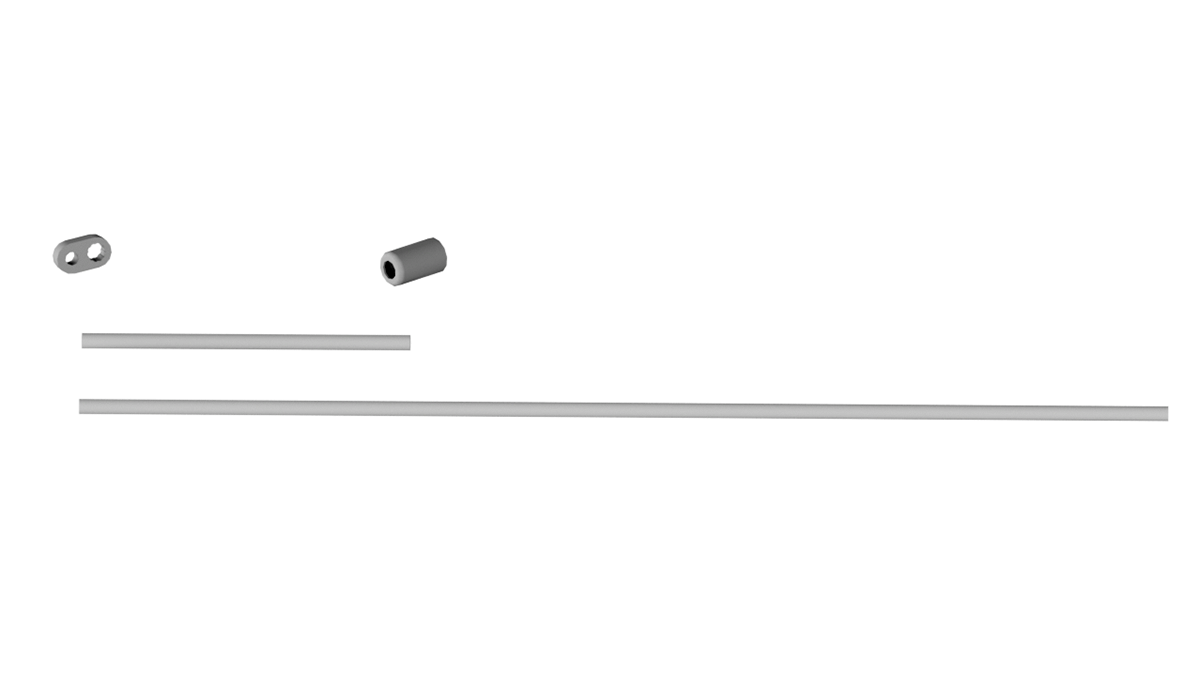 Input material: terminals 1 and 2, short tube and long tube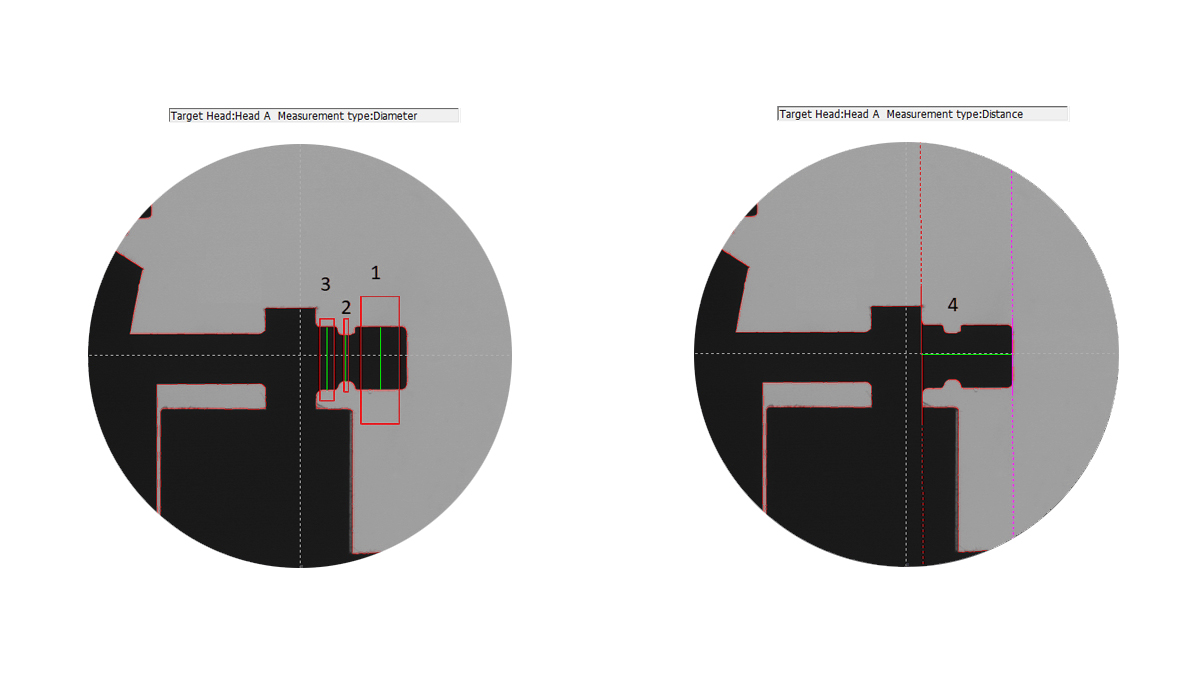 Camera control with test ranges 1,2,3 and 4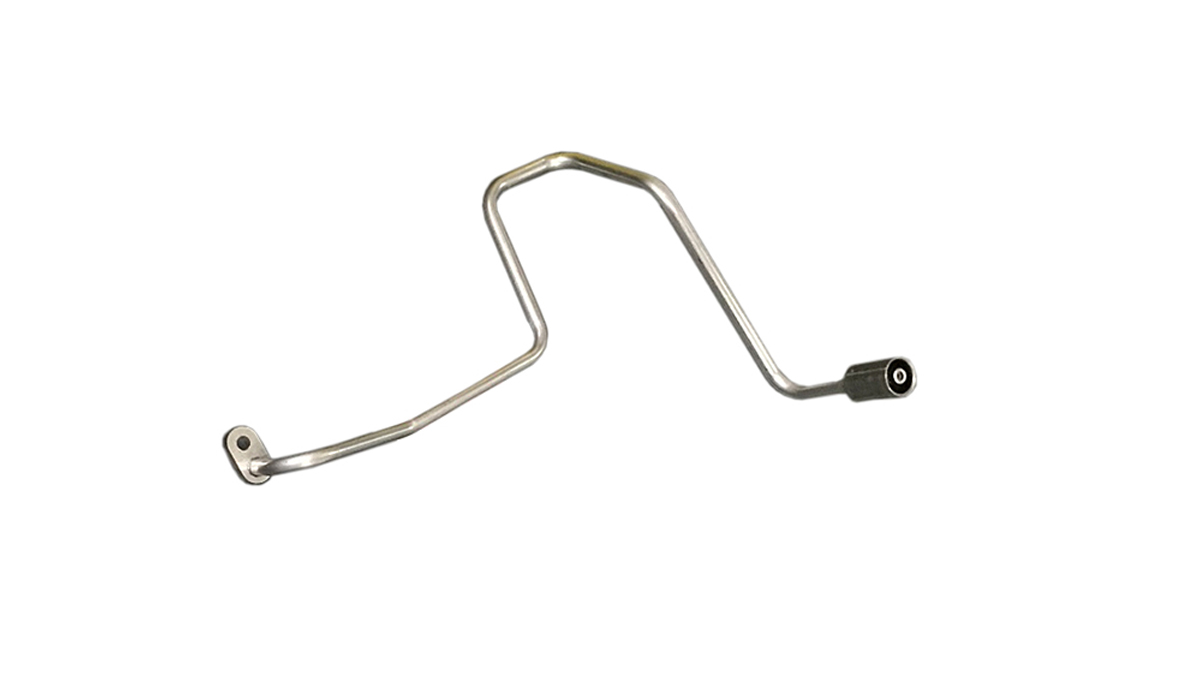 Importance
The project resolves the automation of four existing workplaces and a new inspection workplace with the help of two Fanuc robots.
The workplaces are:
Machine for crimping end 1
Machine for crimping end 2
Pipe washing machine
Pipe bending machine
Inspection station
Procedure:
The operator fills the hoppers and starts the machine ► Crimping end 1 ► Crimping end 2 ► Washing the pipe ► Checking the pipe ► Bending the pipe ► Output station
Workplaces with two Fanuc M-10iA/10M robots were designed and manufactured to insert the pipes into the machines for crimping the ends. Another workplace for inspecting crimped end 1 was designed and manufactured using a Keyence TM-3000 high-speed optical 2D micrometer.
The input material varies according to the requirement for the manufactured pipe size.
Vstupním materiálem jsou:
Trubky o velikosti 230 mm nebo 630 mm.
Koncovka 1
Koncovka 2
Description of the line
The operator replenishes the necessary material, selects the type of pipe they want to make and starts the machine.
Crimping end 1 (Robot 1 moves this pipe to the second workplace).
Crimping end 2.
Transferring the pipe by Robot 1 to the washing machine (Robot 2 takes the pipe from the washing machine and places it at the camera station).
Blow out of the pipe and subsequent inspection of the dimensions of end 1.
If the dimensional check is OK, Robot 2 inserts the pipe into the pipe bending machine, which shapes it into its final form. Robot 2 then moves the finished pipe to the OK box of the output station.
If any of the dimensions inspected by the camera are outside the range, the pipe will not be inserted into the bending machine, rather the pipe will be tossed into the NOK box.
The line is controlled by the SIMATIC S7-1500 control system. The danger area is guarded by safety barriers, door and scanner.
Key benefits of our solution
Integration of the current equipment into one unit
Use of the latest technologies
Creating the application according to customer requirements
Saving jobs
Minimizing production cycle time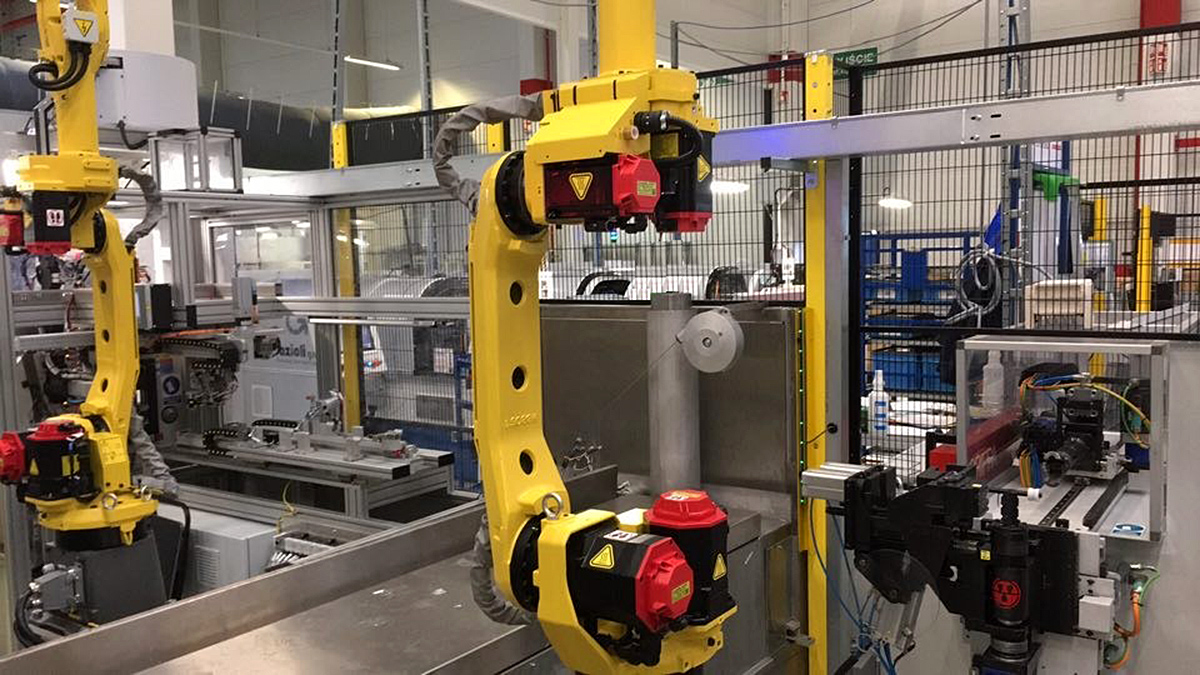 From left: Robot 1, Pipe feeder for crimping end 2, Washing machine, Robot 2 and Pipe bending machine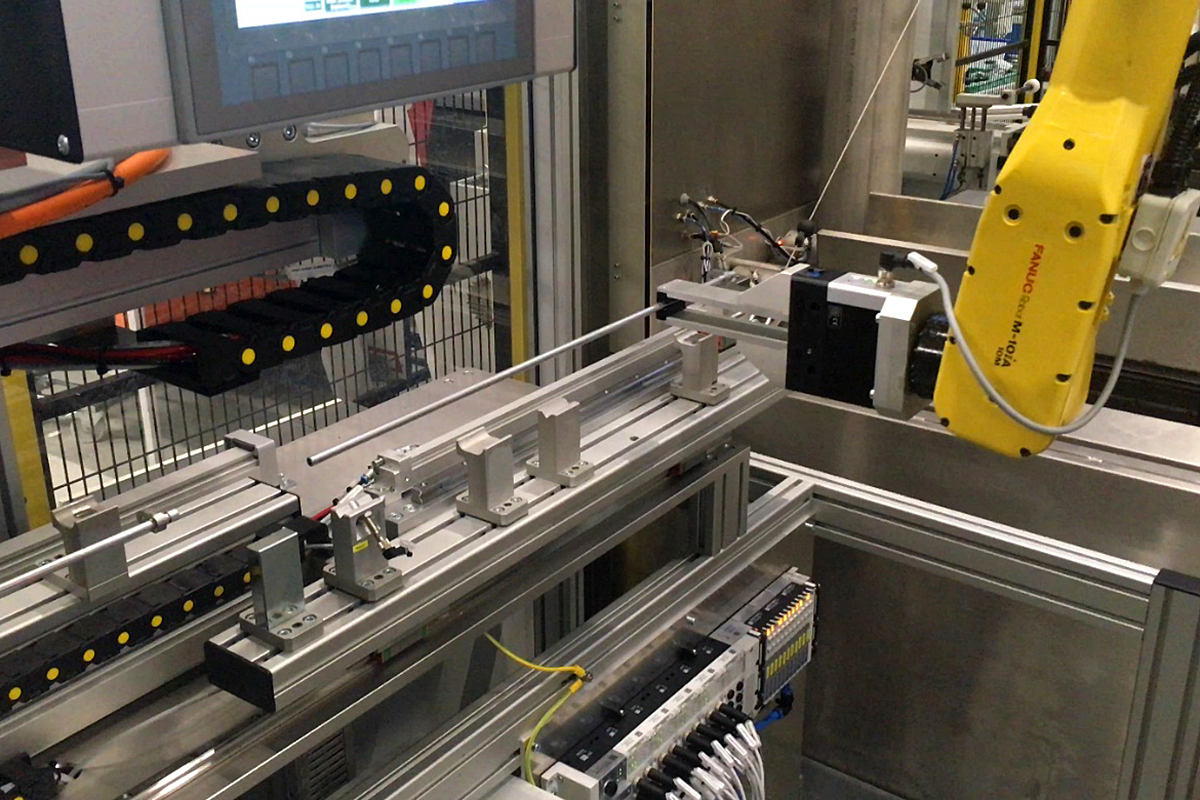 Inserting the pipe into the feeder for crimping end 2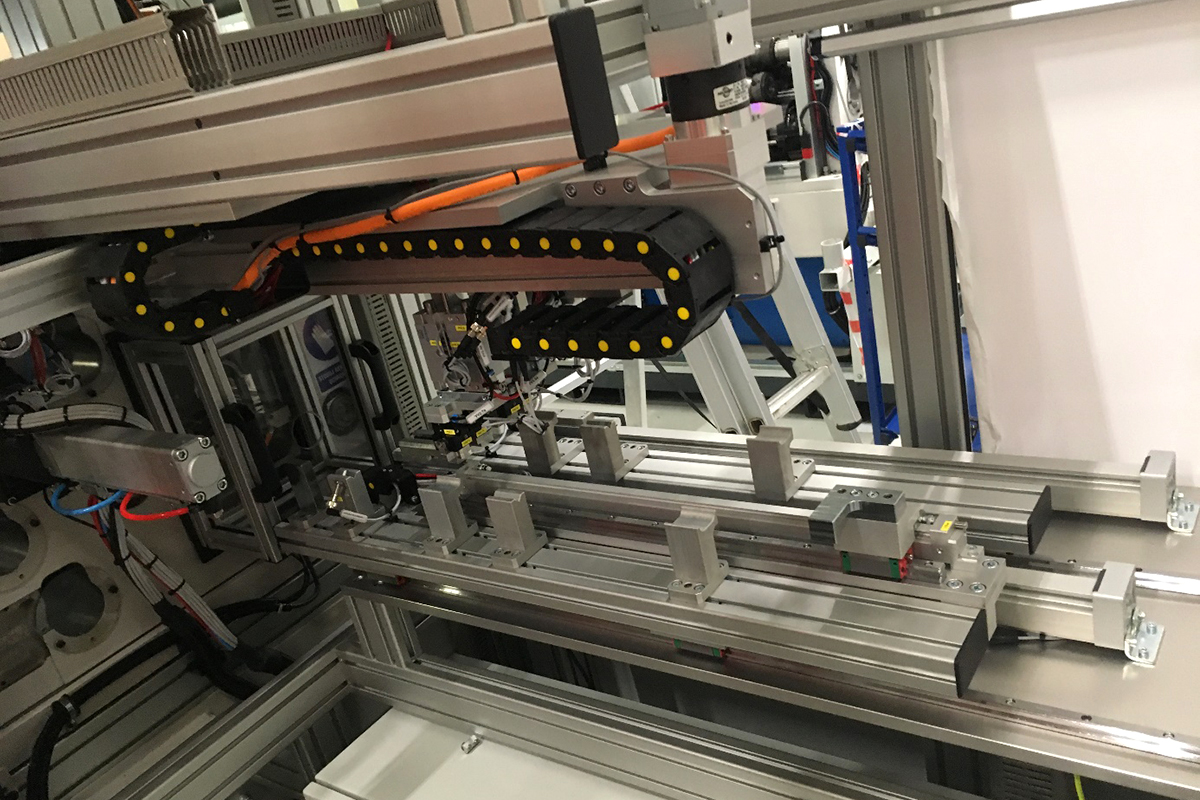 Feeder for crimping end 2​​​​​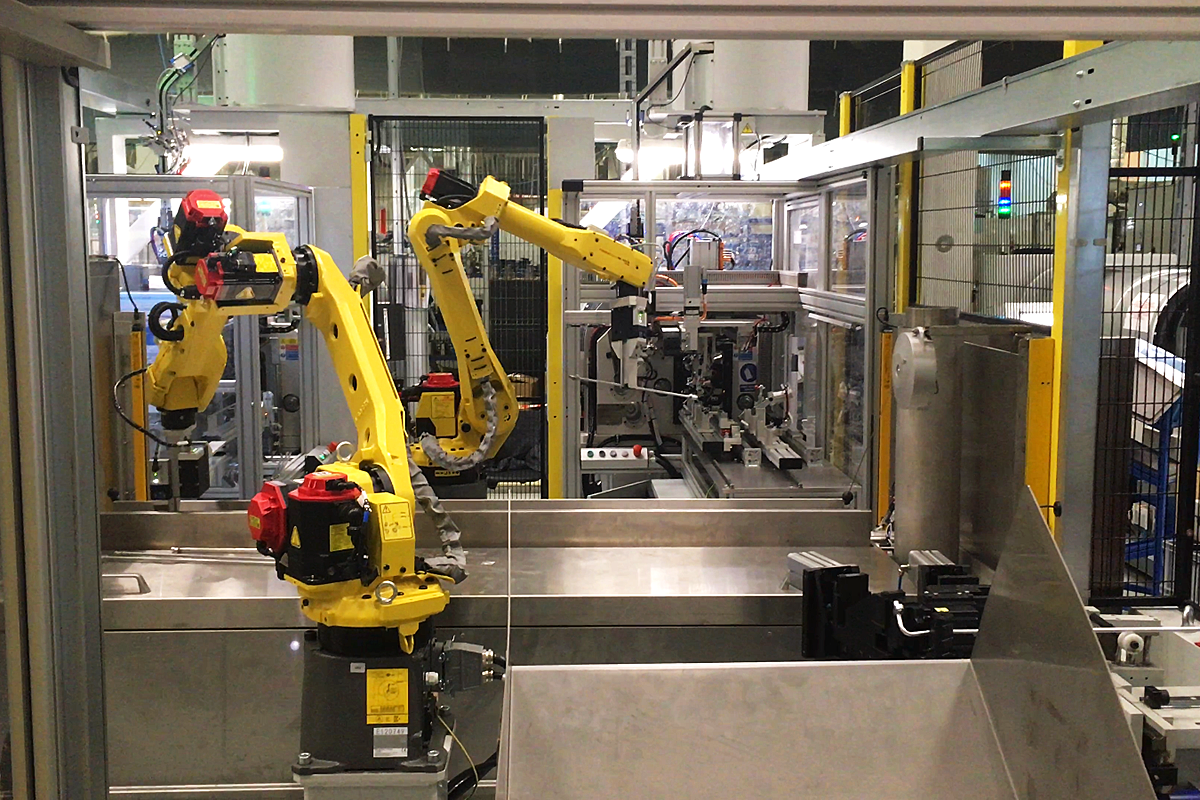 View of the line from the output station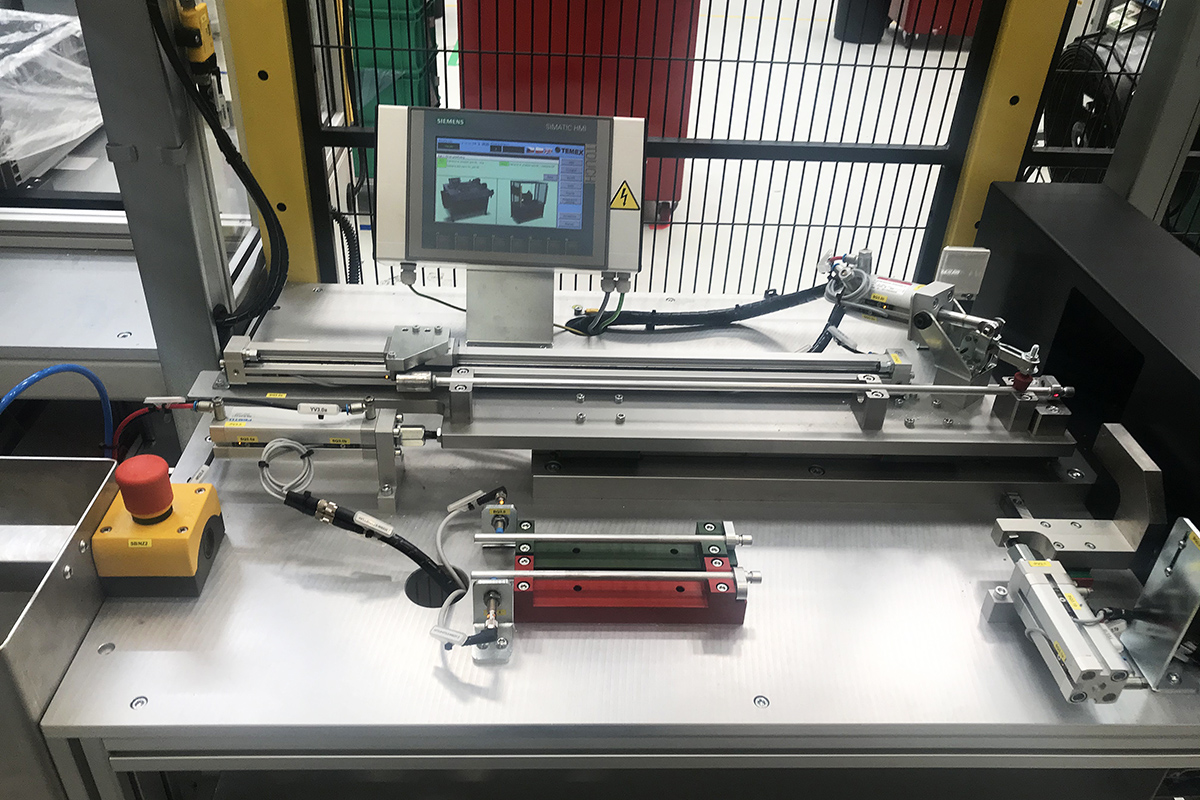 View of the camera station (inspection)