Automated machine for 3D surface quality control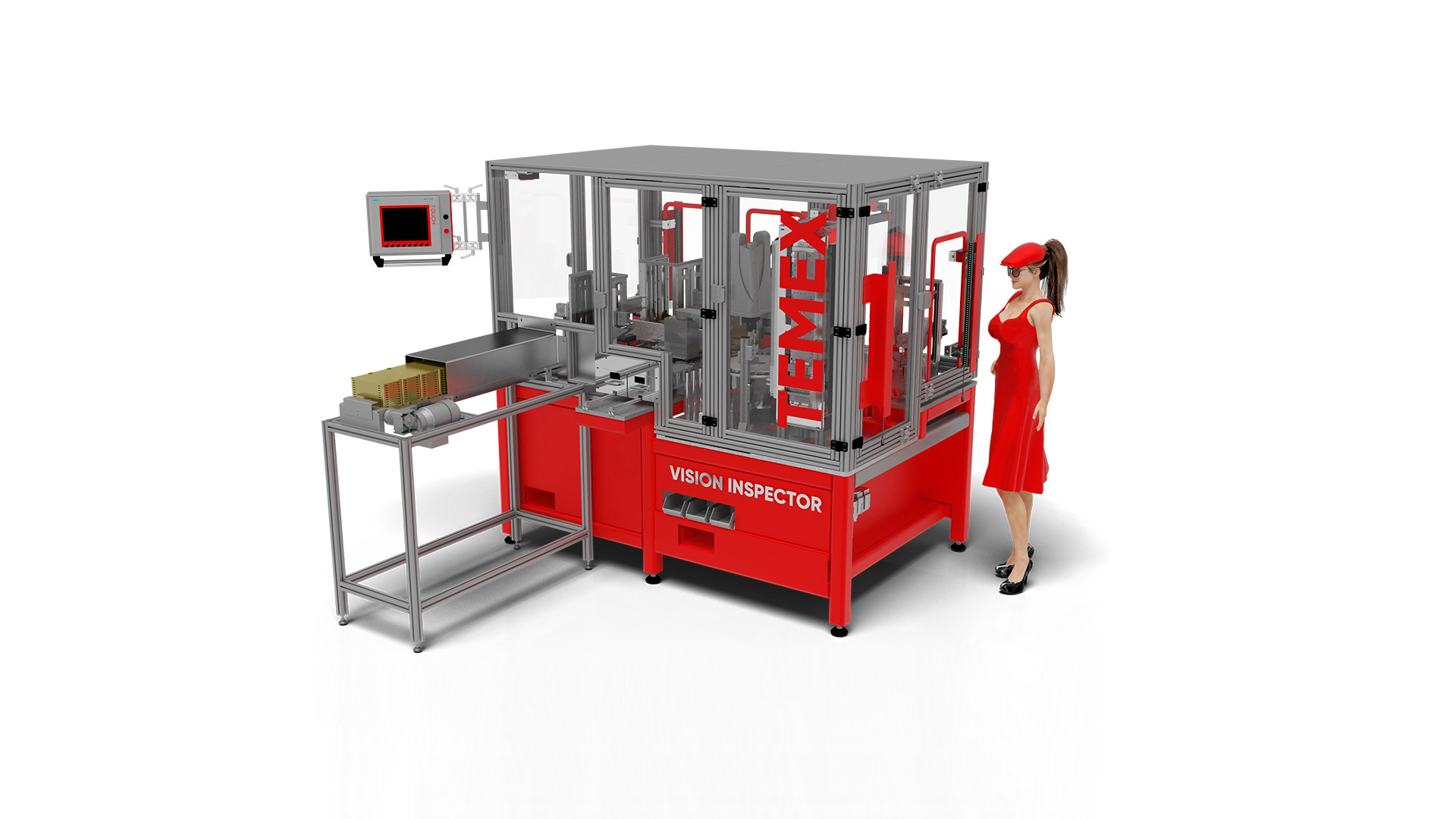 AUTOMATED QUALITY CONTROL OF SURFACE ROUGHNESS AND ACCURACY OF THE HOLE IN PARTS
Name of contract: Automated insertion of parts into customer trays
Term of delivery: 2018-2019
SPECIFICATION
Line cycle: 2 sec / pc
Availability
The machines are operated in three shifts, 23.5 hours a day, 360 days a year.
The required mechanical availability is 97.9%.
The maximum downtime must not exceed 120 minutes at a time.
Process stability
The required process stability is: 99.9937%
The required Cpk value is at least: 1.33
DESCRIPTION OF THE AUTOMATED PROCESS:
The operator loads the galvanic blisters into the input tray, then the robot removes these parts and places them on the carousel, where the surface roughness is checked, as well as the hole in the parts. The second robot then puts them into the customer's blisters, which the operator inserts into the input tray for the customer's blisters. Once the blisters are ready, they are stacked in a column and moved to an output conveyor, from which the columns are removed by the operator.
The machine is designed for one worker, who performs tasks according to the operating manual. The process is controlled by the SIMATIC S7-1500 control system.
According to customer requirements, the processing machine is equipped with product inspection:
Checking the surface of the sealing surface – the machine must sort out pieces with defects exceeding the customer specification of Ra 1.6 and Rzmax 10.
Inspection of the entire inside of the product using a camera to detect defects and damage.
Example of defects on the inside of the products: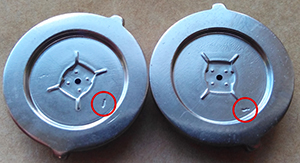 Základní charakteristika našeho řešení:
2 OMRON SCARA ROBOTS
PLC SIEMENS S7-1500
OMRON CAMERA INSPECTION
KEYENCE 3D SCANNER
Key benefits of our solution
Dependability under demanding operating conditions
Camera inspection of product defects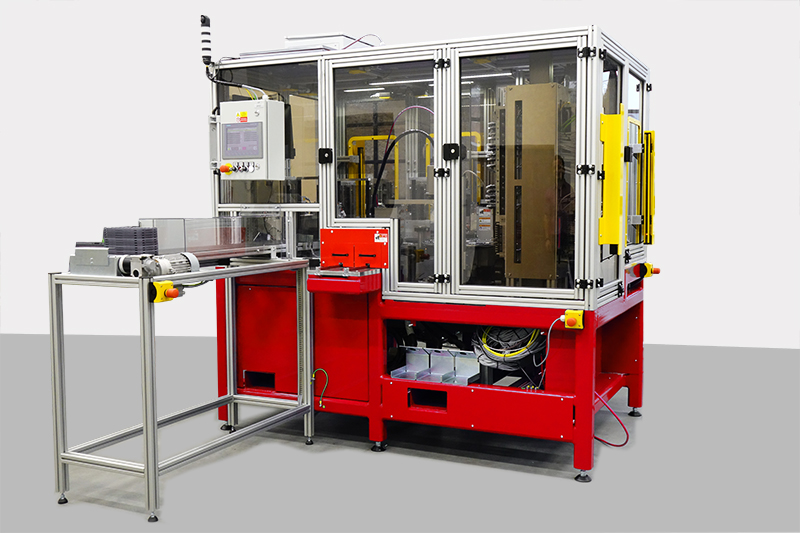 ​​​​​​View of the machine after implementation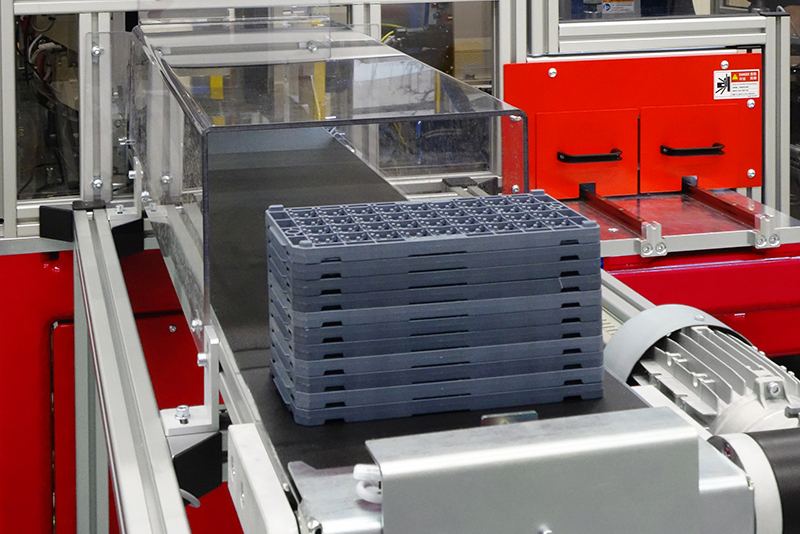 Inserted into collets on the carousel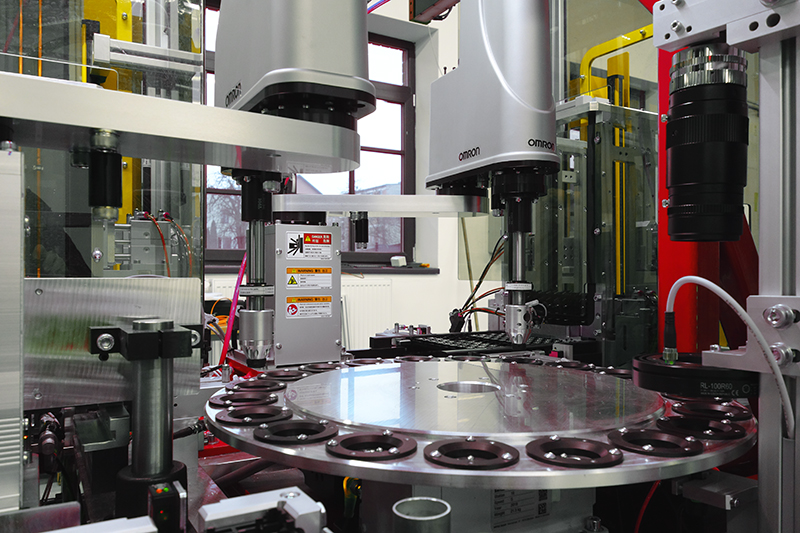 View of the carousel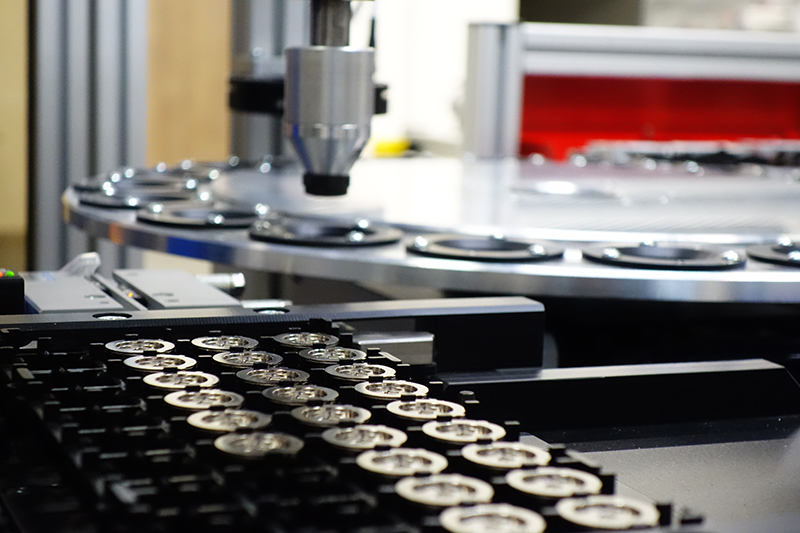 Camera inspection
Operator control panel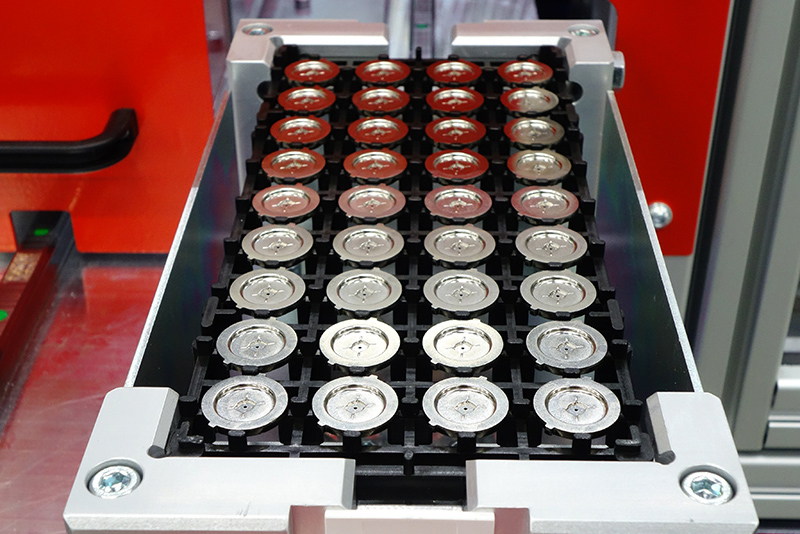 OK pieces retained